The Golden Hedge - With David Beahm - Episode 1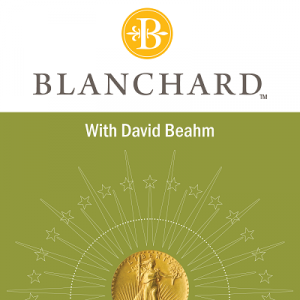 Click here to listen!
MyBlanchard
Here are just some of the many capabilities now available through our new, improved client portal:
---
Wish List: Tell us what you're looking to acquire and we'll contact you the instant it arrives in our inventory.
Alerts: Receive an email or text when a precious metal spot price goes above or below a value defined by you.
Alerts: Track all your Blanchard tangible assets acquisitions from a single, convenient location.
Follow Us
---
Questions?
From market insights to portfolio strategies, we're here to provide you with personalized, expert assistance.
Contact Us