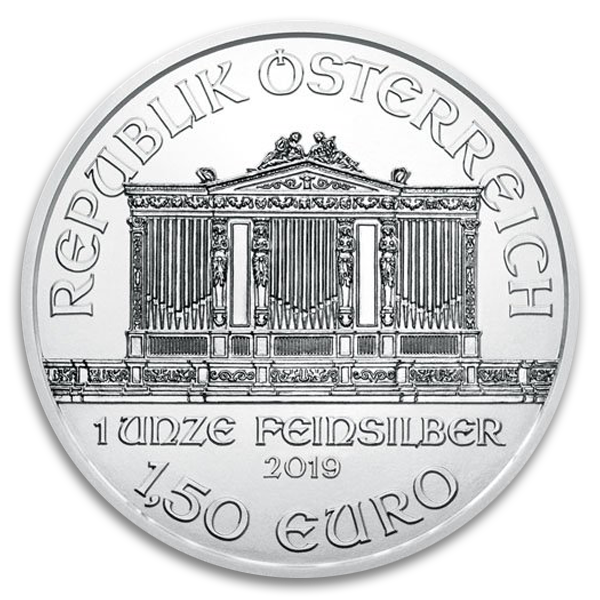 The only annually minted silver bullion denominated in Euros
As a unique silver bullion coin, the Silver Philharmonic is the only one denominated in Euros. Made from 1 oz. of .9999 pure silver, this coin continues to gain worldwide popularity. 
Design
The obverse of this gorgeous coin illustrates the Great Organ of the Golden Hall, located in the Musikverein, and includes the year, weight and face value. The reverse features and array of instruments, including a cello, violin, harp, Vienna horn and bassoon. 
Prices Shown Subject to Change
The pricing quoted on this page is based on the current market price for this precious metal, which constantly fluctuates and we continuously update from 7 a.m. – 5 p.m. CT, Monday through Friday.
Online Orders
You will be charged the price listed at the time you place your order. This price will be guaranteed once we contact you to lock your order and issue a confirmation number. To protect against the rare event of abnormally volatile market conditions, we reserve the right to deny pricing quoted on this website.
Phone Orders
You will be charged the market price at the time you lock in your order with us.