1803 Draped Bust Cent NGC AU53 Brown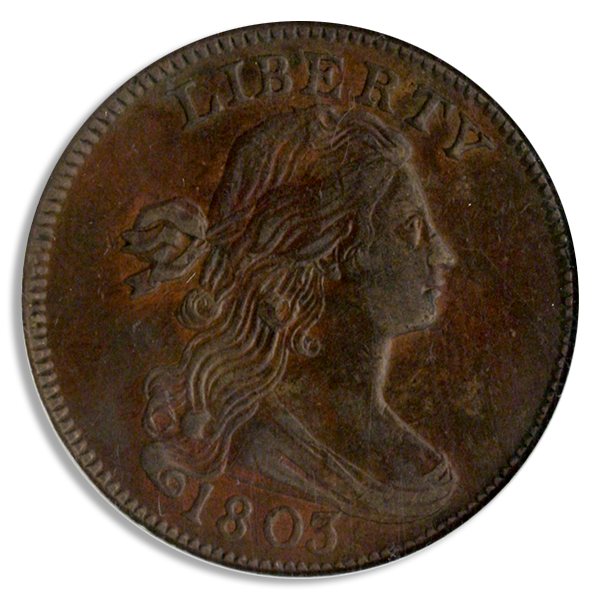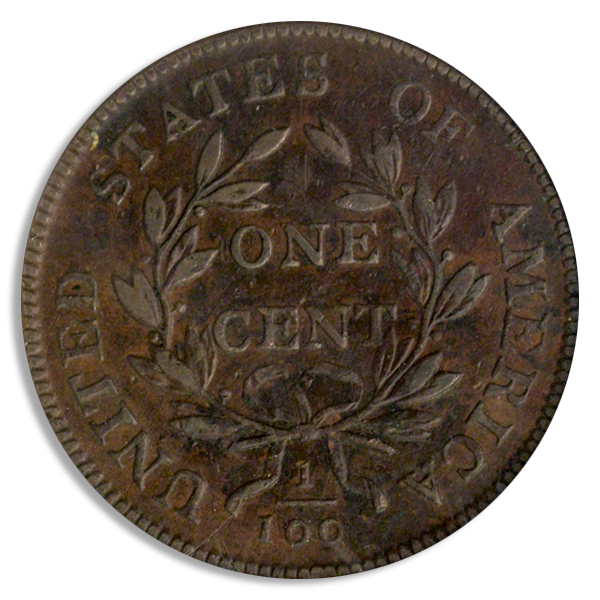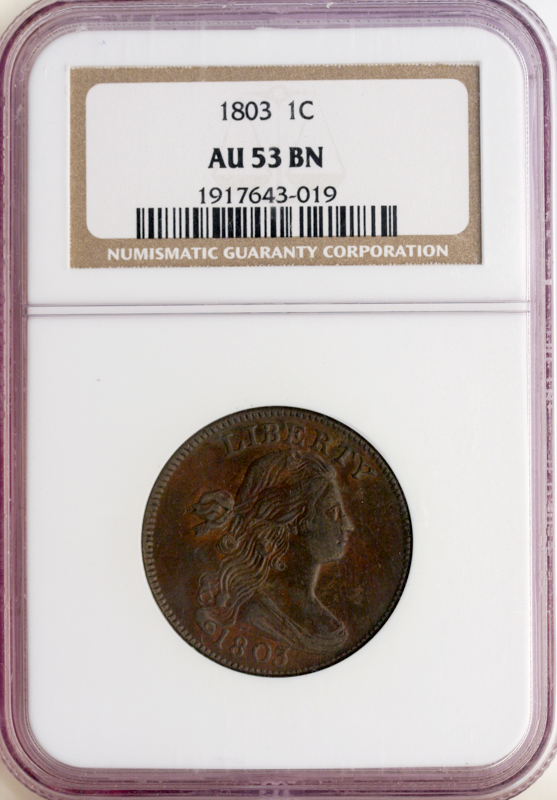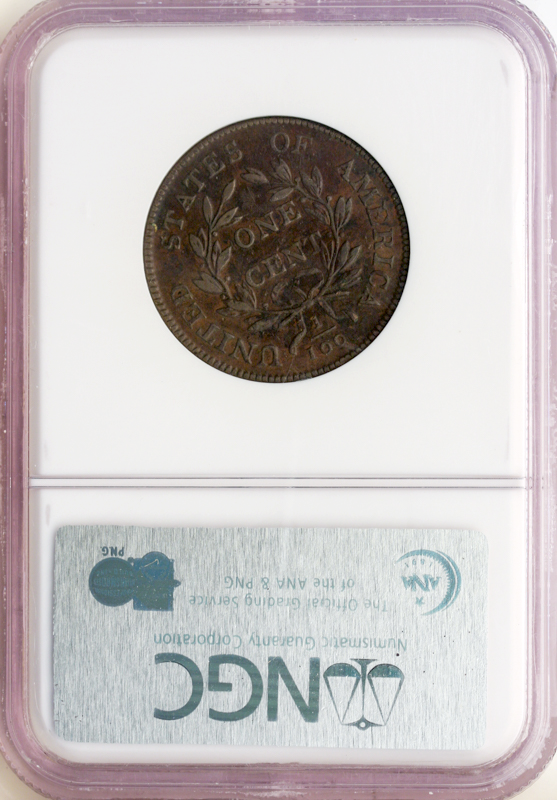 Graded by the Numismatic Guaranty Corporation (NGC) as AU53 Brown, Almost Uncirculated, showcasing remarkable details and traces of original mint luster. As an AU53 grade, it has seen some circulation but retains substantial portions of its original sharpness, making it a rare and desirable collectible for both seasoned numismatists and passionate coin enthusiasts alike. This type, the longest-running of the early dates, presented a very different version of Liberty. The visage was adapted from a painting by the great American portrait artist Gilbert Stuart. Liberty appears as a more mature woman, with a ribbon in her hair and drapery at her neckline. As with previous issues, LIBERTY is at the top and the date at the bottom. The beaded borders have now given way entirely to denticles. The reverse stayed very much as before, with only minor changes. All Draped Bust Large Cents were minted with plain edges. 1797 saw an attempt to create a completely hubbed die. Although 44 working dies were produced, the effort was abandoned for lack of adequate pressure to create the dies without extensive and time-consuming hand-engraving. This process would not be tried again until 1834.
Over 16 million Draped Bust Large Cents were minted, with a vast number displaying errors. From 1796 to 1799, and again in 1803, the Mint was forced to close due to yellow fever. When employees returned, they needed to strike large quantities of coins in a short period of time. To accomplish this, old dies were retrieved, degreased, and put to use. Die combinations were used randomly, and today's collectors treasure the vast number of varieties created at this time.