1872-CC $5 Liberty PCGS AU50


.
Blanchard prides itself on sourcing the highest quality numismatics available anywhere. If there is a coin that you are searching for, contact us today. Learn more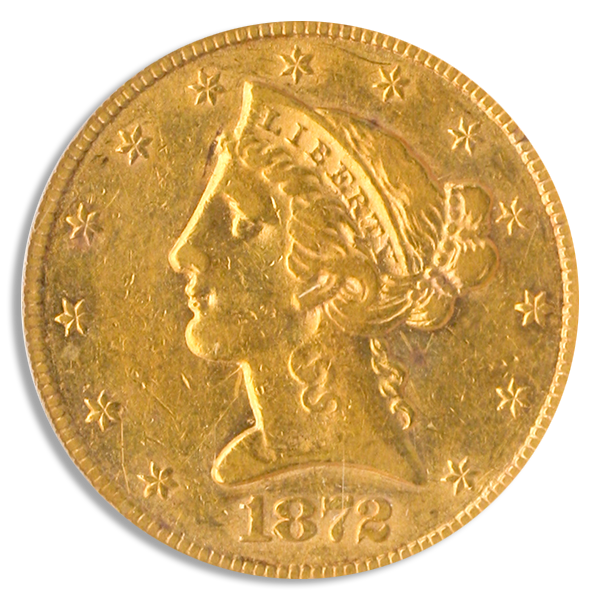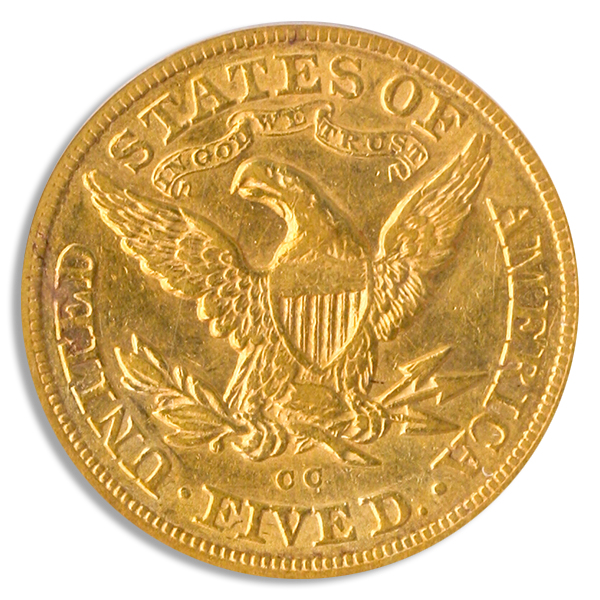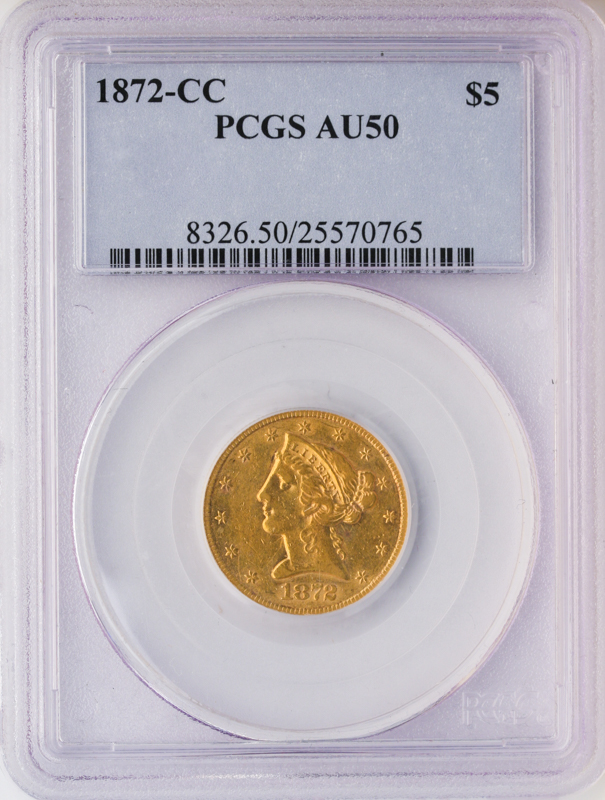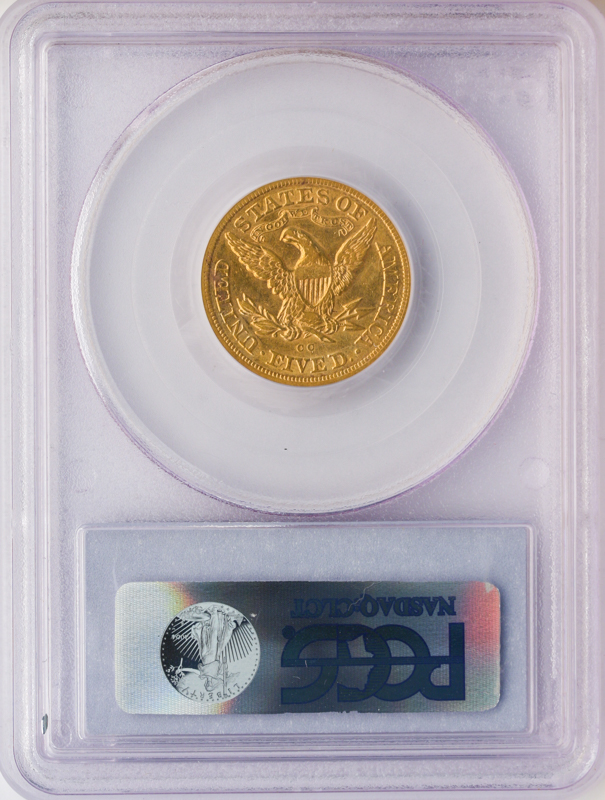 The reverse side of this Type features a scroll positioned above the eagle, displaying the motto IN GOD WE TRUST in raised relief. Aside from the scroll, it bears identical traits to the No Motto Type. The incorporation of the motto into our coinage was prompted by Reverend Mark R. Watkinson of Ridleyville, Pennsylvania. The tumultuous realities of the Civil War evoked profound religious sentiments among the populace, leading Rev. Watkinson to advocate for its inclusion. Secretary of the Treasury Salmon P. Chase concurred, and utilizing his authority over coin inscriptions, he initially introduced the motto to the 2-cent piece in 1864. Initially, the motto was intended to read "In God Our Trust," yet Chase's affiliation with his collegiate alma mater might have influenced the final version. Secretary Chase was an alumnus of Brown University, whose motto IN DEO SPERAMUS translates to "IN GOD WE HOPE." It is surmised that this consideration guided Chase's ultimate decision on the precise wording of the motto. The Coin Act of March 3, 1865 vested the Treasury with discretionary power to incorporate the motto "on all coins able to accommodate it," denoting coins of sufficient size. The Mint interpreted this as encompassing all silver coins larger than a dime, half eagles, eagles, and double eagles. Only in 1908 did Congress mandate the motto's presence on gold and silver coins. Subsequently, in 1955, Congress enacted legislation mandating the inclusion of the motto on all coins. With the exception of 1873, all With Motto Half Eagles dated before 1878 exhibit low mintages, rendering them rare and highly valuable. This scarcity is attributed to the circumstances of the Civil War. Throughout the conflict, gold coins were hoarded, and banks suspended specie payments. Hoarding resulted in a dual pricing structure, where products purchased with paper currency commanded higher prices than those acquired with gold. The minted gold coins were predominantly used for international trade, bank reserves, and specific contractual obligations that mandated payment exclusively in gold. 1873 stands as an exception due to the Treasury's deposit of significant numbers of aged, worn, and obsolete gold coins for re-coinage. The resumption of specie payments by banks in 1878 was swiftly followed by a considerable surge in mintages, leading to a substantial influx of half eagles into circulation. This coin is collected as a Type and is integrated into a multitude of sets. In addition to sets organized by date or date and mintmark combinations, one popular approach entails acquiring a single coin from each of the seven Mints that produced half eagles. Intriguingly, half eagles remain the sole coin produced at all seven U.S. Mints.