1889-CC Morgan $1 PCGS F12 CAC
Price
Call for price --

1-800-880-4653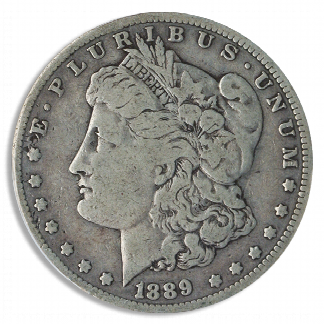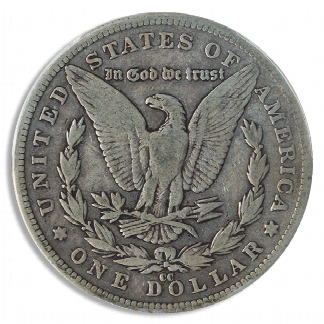 The Morgan Dollar is one of those coins that most everyone has seen and heard of. But its familiarity belies the rich history that brought this large coin into being.
Way back in 1878, Congress authored a bill called the Bland-Allison Act (also referred to as the Grand Bland Plan of 1878) which required the U.S. Treasury to purchase a certain amount of silver to turn into silver dollars and move into circulation. President Hayes vetoed the bill, but Congress overrode that veto and place the bill into law.
As a result, the Morgan Dollar, designed by United States Mint Assistant Engraver George T. Morgan, became the first silver dollar minted since the Coinage Act of 1873. The Morgan was minted from 1878-1904, then once again in 1921. There are tentative plans to mint commemorative Morgans in 1921, marking the transition from Morgan Dollars to Peace Dollars.
This particular 1899 Morgan Dollar was minted in Carson City and features a PCGS grade of F12 and CAC sticker.
A LITTLE STICKER MAKES A BIG DIFFERENCE.
Within each number of the coin grading scale is a small range of condition from low-end to high-end. Certified coins of the same grade can be of varying quality. Many of today's collectors want coins that are solid or premium quality for their assigned grade. CAC holds coins to a higher standard so you can be confident in the value of yours. We verify previously graded coins … and award our sticker only to those coins that meet the standard for today's selective buyer.
WHAT THE CAC STICKER MEANS:
Verified. Your coin has been verified as meeting the standard for strict quality within its grade.
Guaranteed. CAC stands behind our verification by making markets in most actively traded coins.
THE CAC STICKER IS BACKED BY EXPERIENCE.
CAC was founded by leading members of the numismatic community, including John Albanese, a respected authority on coin grading and the rare coin market.