1893 $2 1/2 Liberty PCGS MS63
Price
Call for price --

1-800-880-4653


.
Blanchard prides itself on sourcing the highest quality numismatics available anywhere. If there is a coin that you are searching for, contact us today. Learn more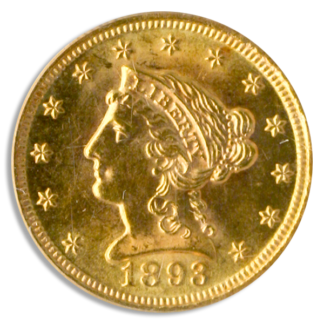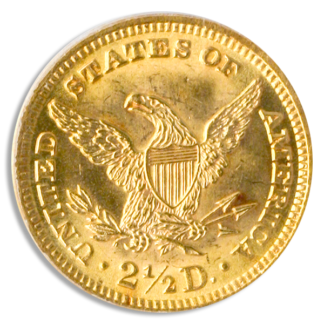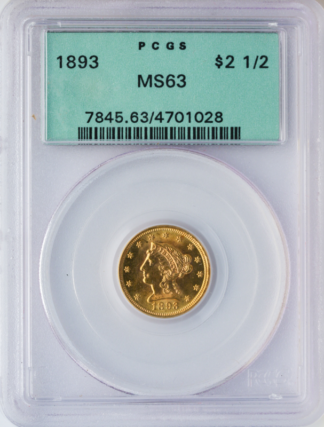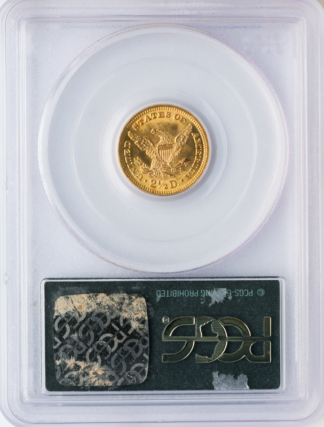 The Quarter Eagle made its debut in 1796 and was one of 10 denominations approved by Congress in 1792. The Quarter Eagle was the last of these to be minted and mintages were typically small, until the Classic Head version was created.
This Liberty Head version refined the features of Liberty from the previous incarnations, making her appear more feminine. She's wearing a coronet inscribed with the word 'LIBERTY' and her hair is in a bun, tied with a string of pearls. Below her lies the date, and she's surrounded by 13 stars. The reverse design stays close to the original used since 1808. Like its Classic Head predecessor, this version does not have the motto displayed.
The Liberty Head Quarter Eagle has the distinction of being one of the longest running coin types with its design going unchanged. It remained the same for 68 years. And unlike Half Eagles and Eagles, the motto 'IN GOD WE TRUST' was never added to the Quarter Eagle.