2021 1/4 oz American Gold Eagle PCGS First Strike Type II


Anticipated ship date mid-August 2021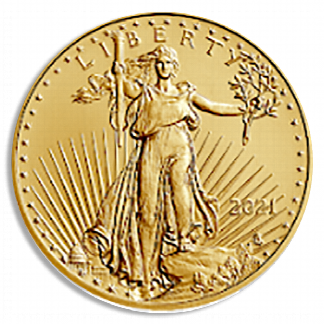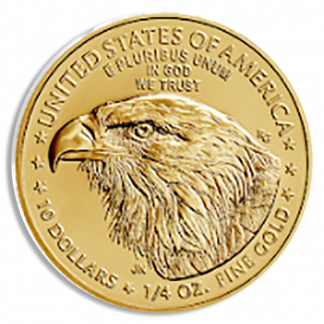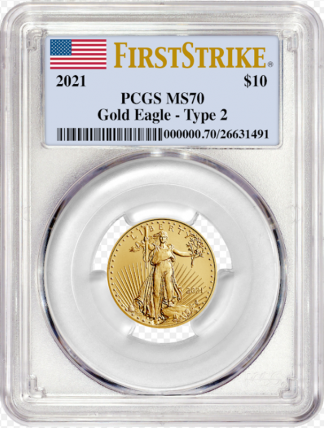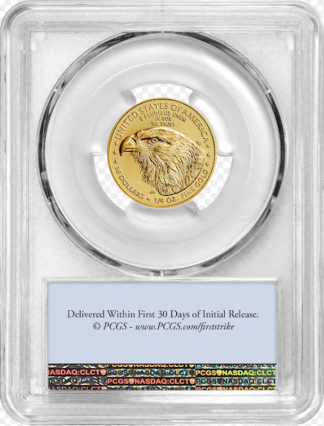 This item is available for pre-sale. We anticipate shipment mid-August, 2021.
The American Gold Eagle is one of the most popular bullion coins in the world. Its investment value is high and this newest design marks a new era for this iconic American coin.
The 2021 1/4 oz American Gold Eagle now features an entirely new reverse design, replacing the original heraldic eagle that was created by John Mercanti in 1986. Now, the design features a dynamic eagle in flight, carrying an oak branch. The obverse image of Liberty is refreshed, but keeps the same traditional design as the original.
When you buy a PCGS First Strike American Gold Eagle, you're getting a coin that was delivered within 30 days of the initial release.