2021 1 oz American Gold Eagle Coin (BU, Type II)


Anticipated ship date late July to early August 2021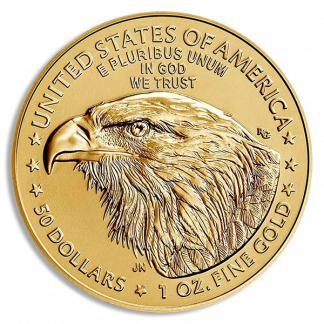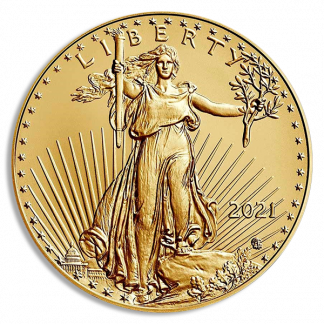 This item is available for pre-sale. We anticipate delivery late July to early August 2021.

Considered the official gold bullion of the U.S., the American Gold Eagle has always been popular with collectors and investors.
With this latest release, the reverse has been completely redesigned, featuring a much more realistic interpretation of the eagle and marking a new era for this iconic American coin. The obverse remains the same, with Lady Liberty walking forward with a torch in one hand and an olive branch in the other, representing strength and peace. Rays of sunlight radiate behind her.