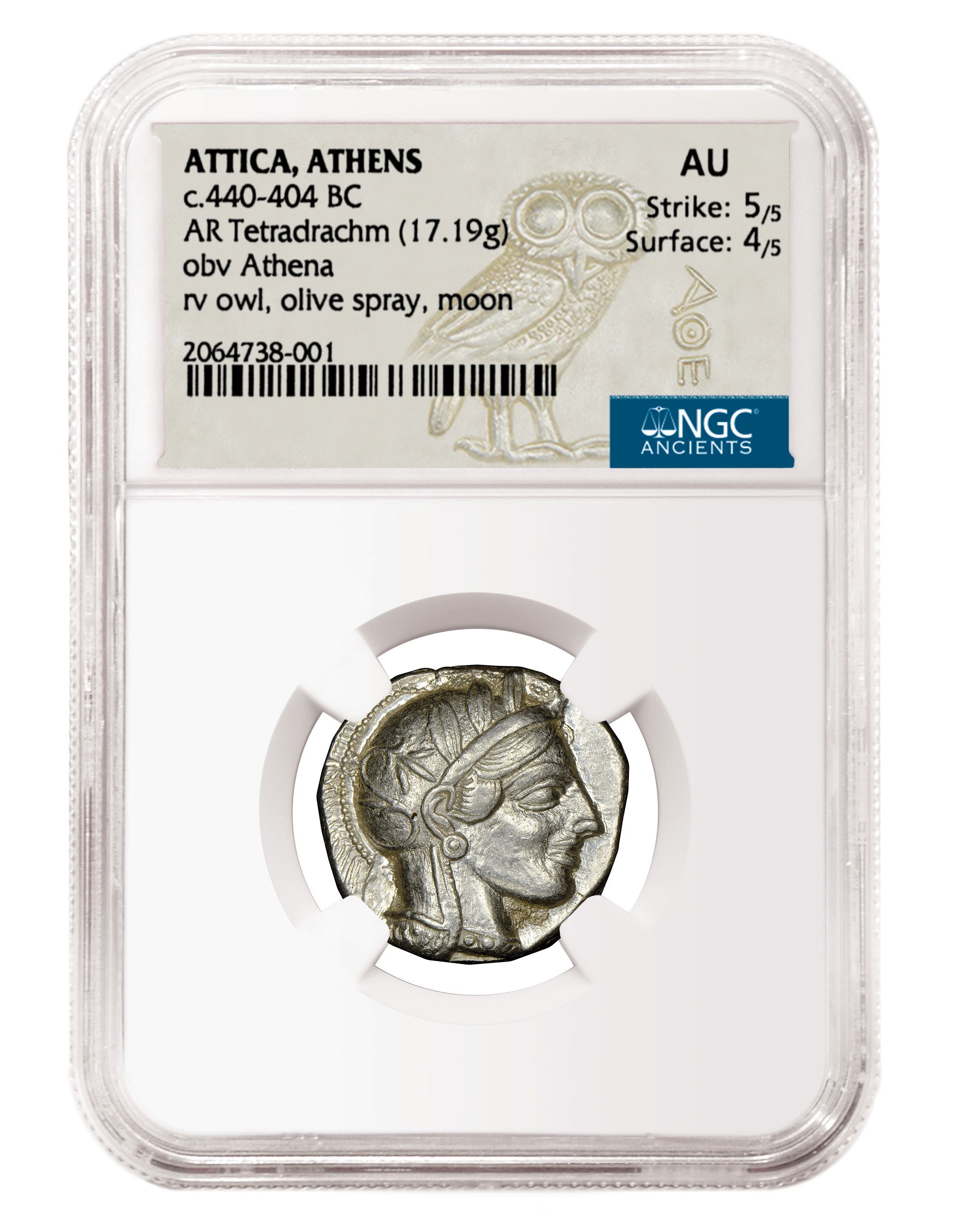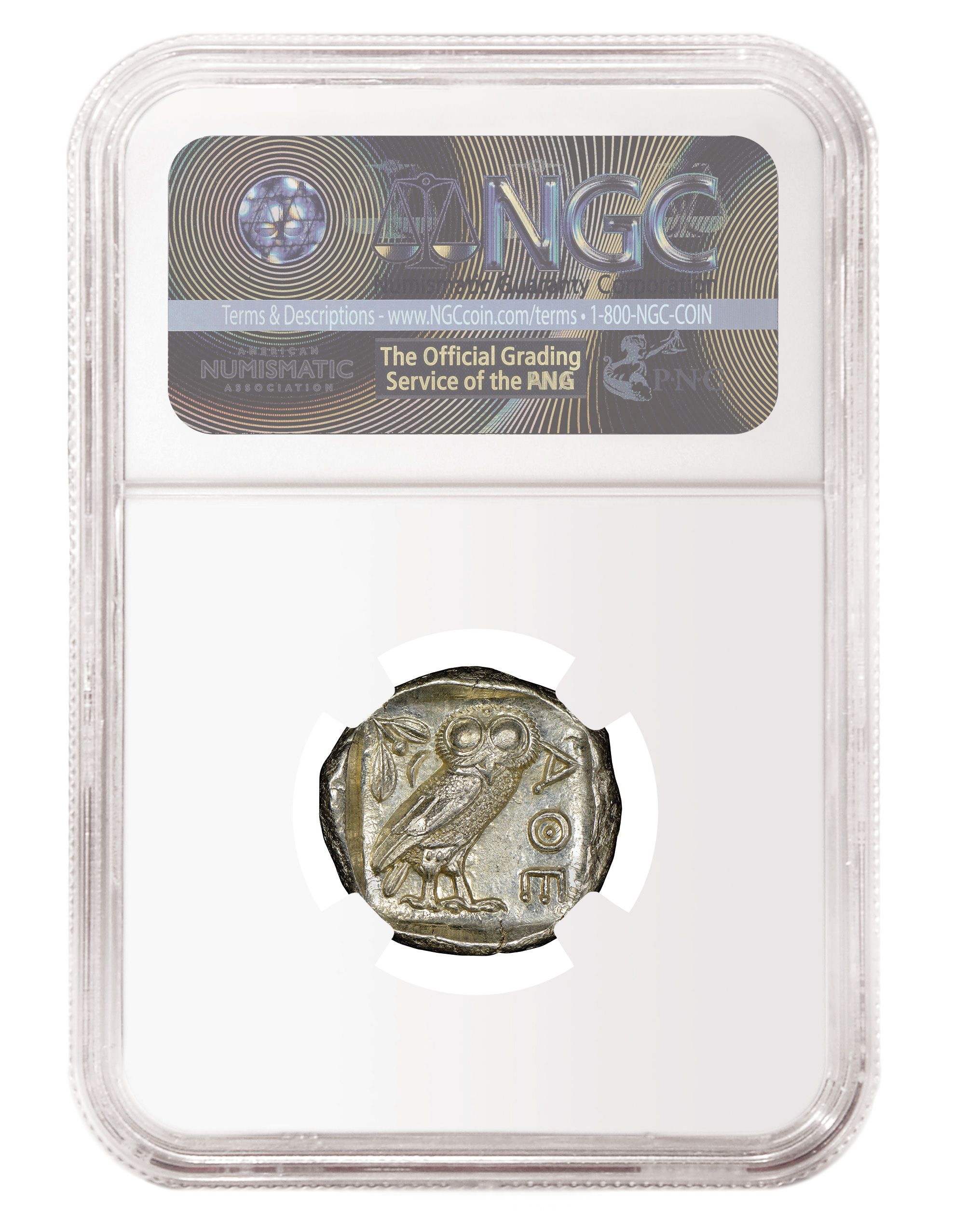 This coin financed wars.
It paid for the war fleet that repelled the Persians.
It funded the Parthenon and the festival of Dionysus, source of so many famous comedies and tragedies—and where countless philosophers debated the great issues.
In short, this one small coin helped fund one of the cradles of Western civilization: Athens.
The Athenian Owl is celebrated in ancient numismatics as the first coin with a full design on both the obverse and reverse. In fact, the phrase "heads or tails" comes from this coin, because it has a head on the obverse and an owl (with tail) on the reverse.
Imagine holding this coin in your hand. Who held it 2,400 years ago? What cares and joys occupied the mind of that ancient Athenian? Probably many that occupy you today: friends, family, faith, the future.
Prices Shown Subject to Change
The pricing quoted on this page is based on the current market price for this precious metal, which constantly fluctuates and we continuously update from 7 a.m. – 5 p.m. CT, Monday through Friday.
Online Orders
You will be charged the price listed at the time you place your order and it is confirmed as paid. If your order was not confirmed as paid, it may need to be reviewed by our fraud team and your price will not be locked in until you speak with a Blanchard account representative.
To protect against the rare event of abnormally volatile market conditions, we reserve the right to deny pricing quoted on this website.
Phone Orders
You will be charged the market price at the time you lock in your order with us.