Kellogg & Humbert GOLD BAR SSCA PCGS #656 24.58 oz .892 fine $453.23
Price
Call for price --

1-800-880-4653


.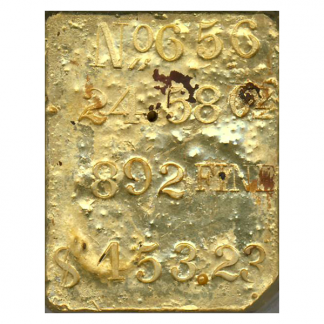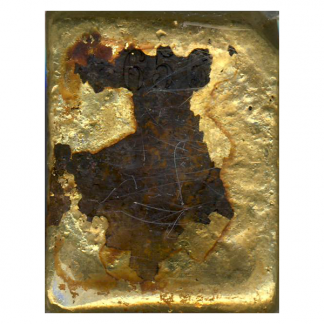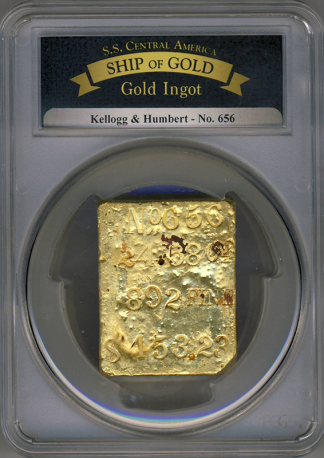 The S.S. Central America was one of many ships that transported gold from California to the East Coast. On the fateful day of September 3, 1957, she set sail from Colon, Panama en route to New York. On September 9, the ship encountered a Category 2 hurricane off the coast of the Carolinas.
Rapidly taking on water, the crew formed a bucket brigade, but the damage was too great to overcome. The boiler failed and then the second half of the storm hit, sealing the fate of both ship and crew. The S.S. Central America, loaded with gold then valued at $8M, sank to the ocean floor.
This massive loss of gold rocked an already shaky economy, contributing to the Panic of 1857. Banks were unable to cover their loans and did not fully recover until after the Civil War.
The survival rate of the gold ingots discovered aboard the S.S. Central America is extremely low. Out of the gold ingots Blanchard acquired, only three of them have known survival rates of 35 or lower, which makes each one incredibly rare.