DG Gold – Physical Gold Meets Blockchain

Blanchard and Company, Inc. is proud to offer a new and innovative way to safely buy and store gold bullion. Digital technologies are revolutionizing almost every industry, and the precious metals sector is no exception.
Welcome to DG Gold
DG Gold offers a new way for you to buy, sell and store your gold – direct ownership of physical gold tracked by blockchain technology.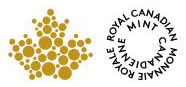 Traditional investors, or even self-directed IRA investors, like you can conveniently, swiftly and securely diversify their portfolios or retirement accounts with any amount of physical gold. No other alternative asset on the market can do the same.
When you buy gold bullion, the transaction is recorded in a blockchain-based ledger, and you officially own the gold. The physical asset stays safely housed in the vaults of the Royal Canadian Mint unless you request physical delivery.
The combination of highly secure blockchain and the Royal Canadian Mint's world class storage, provides a new way for you to invest in gold. And your investments are always liquid, you can sell anytime.
Blanchard and Company, Inc. is at the forefront of this new technology and is honored to be the only dealer in the US offering this digital asset to our clients.
Benefits of DG Gold:
Digitally tracked to the 1/1000th of an ounce
To get started, please call us at 800-880-4653 today. Or fill out the form below and someone will follow up with you right away.