Guide to Investing in Precious Metals
The Sophisticated Investor's Guide to Investing in Precious Metals
Today, we're launching an eBook, and we're providing it to you for free! It covers all the fundamentals you need to protect and grow your wealth with precious metals (even if you're a total beginner).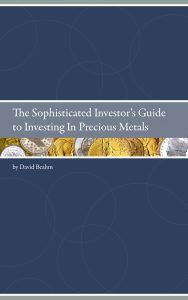 In this eBook, you'll learn:
The #1 reason to invest in gold that 80% of people don't think about (yes, gold is a physical asset that comes in limited quantities, and it's worked for investors for millennia … but this particular reason is particular to the last 100 years of human history).
The percentage of your portfolio that should be in tangible assets, and the percentage of your precious metals portfolio that should be in gold bullion coins or investment-grade gold.
When stocks fall quickly and sharply, gold tends to rise. But when stocks rise, does gold always fall?
Why ETFs and mining stocks don't always follow the price of gold.
5 safe ways to store your gold, with an option for every budget.
Investment-grade gold coins, gold bullion coins, mint-state gold coins, rare coins—what's the difference and which should you buy?
The simple formula you can use to perfectly time your gold and silver investments.
The set-building strategy that can fit anyone's budget … and increase the value of your coins.
Exactly which Mint State (MS) grade of rare coin doubled the performance return of gold over 37 years (hint: it's not the most expensive grade).
10 questions to ask to ensure you're dealing with an honest, reputable dealer.
This eBook will ensure that you have all the information you need to safely invest, protect, and grow your wealth with precious metals. You can download it here!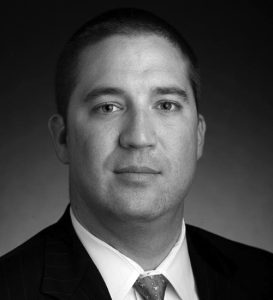 Written by Blanchard and Company CEO, David Beahm, an established and respected resource for the financial media. David also provides business, economic and investment insight to many esteemed news organizations. His expertise on the precious metals and financial markets has been featured in The New York Times, Wall Street Journal and SmartMoney magazine.