$1 Gold Type 1 Certified MS64 (Dates/Types Vary)


.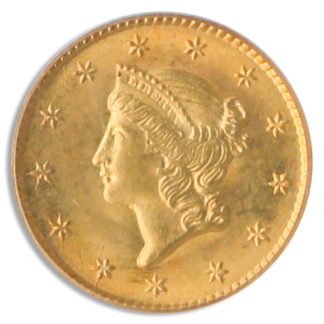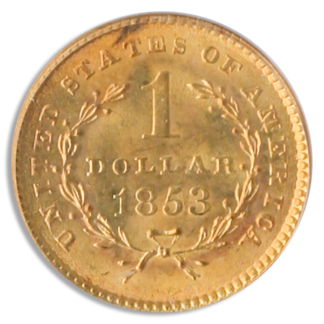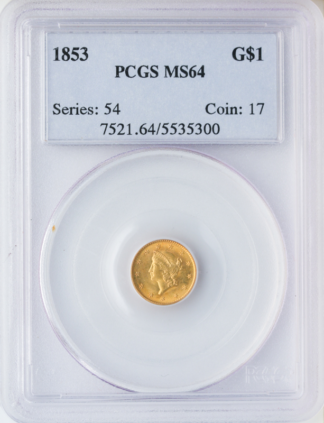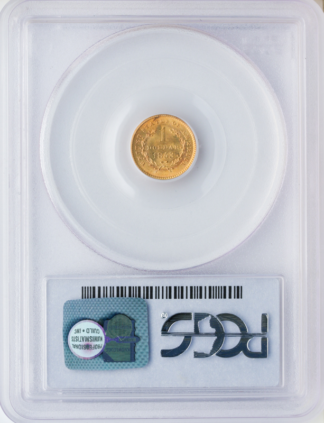 Introduction
The Liberty Head Dollar- Type 1, certified as Mint State 64 (MS64),  holds a significant place in American numismatic history as the first gold dollar coin to be issued by the United States Mint. This historic coin serves as a tangible and cherished representation of America's early gold coinage era and remains highly sought-after among collectors and numismatists for its historical significance and distinctive design.
History
The Liberty Head Dollar- Type 1 has a fascinating history that traces back to the mid-19th century. Introduced in 1849, it was produced in response to the surging gold supply from the California Gold Rush. These coins were minted in various locations, including Philadelphia, New Orleans, and Dahlonega, with each mint marking denoted by a different letter. The Liberty Head Dollar- Type 1 series was minted until 1854, when it was succeeded by the Type 2 design. These historic coins hold immense value for collectors and numismatists, representing a tangible piece of America's early gold coinage era and the country's significant role in the Gold Rush era.
Design
The design of the Liberty Head Dollar- Type 1 exudes a classic and timeless elegance. On the obverse, Lady Liberty takes center stage, portrayed as a youthful figure with flowing hair, facing left. She wears a coronet inscribed with the word "LIBERTY," representing the nation's ideals of freedom and independence. Surrounding her are thirteen stars, symbolizing the original colonies of the United States. The reverse side features a simple yet graceful wreath encircling the denomination "1 DOLLAR" and the date of issue. This minimalist design reflects the simplicity of early American coinage, emphasizing the coin's function as a reliable medium of exchange during the mid-19th century. The Liberty Head Dollar- Type 1, designed by James B. Longacre, holds both historical significance and a sense of enduring beauty.
Comparison Chart