$1 Gold Type 3 Certified MS63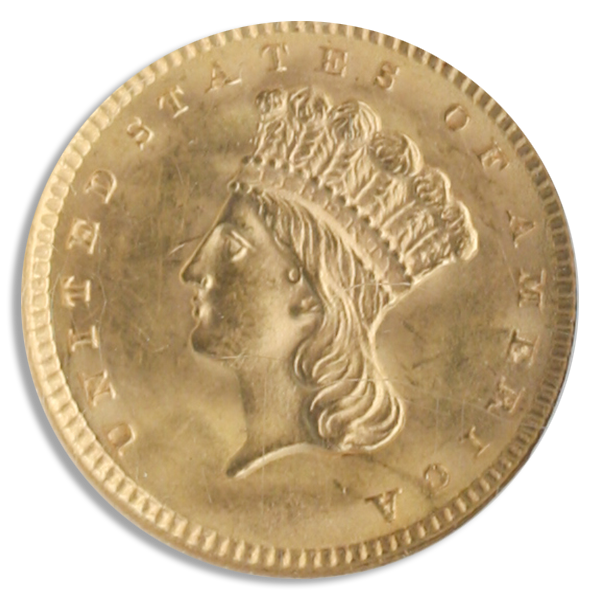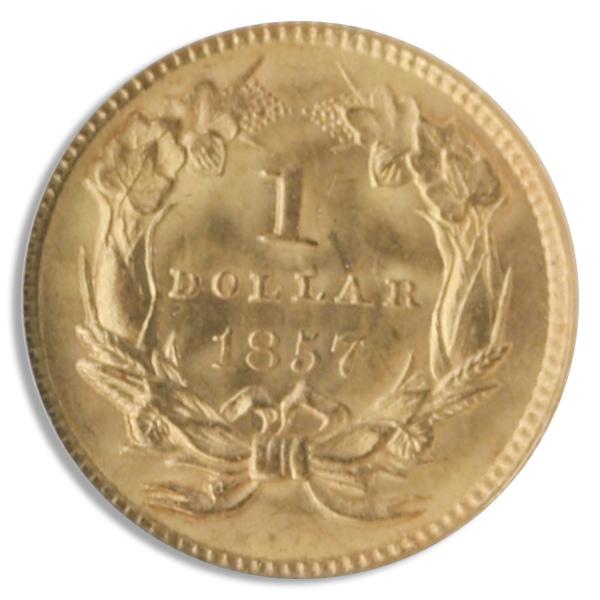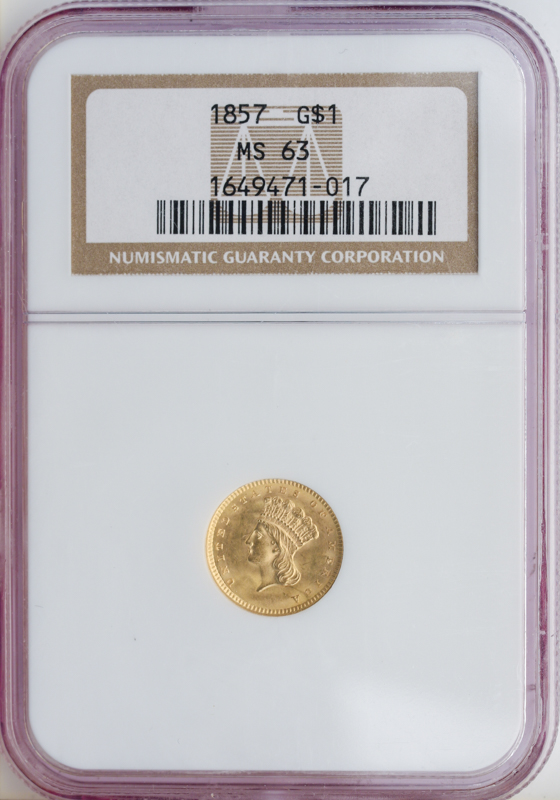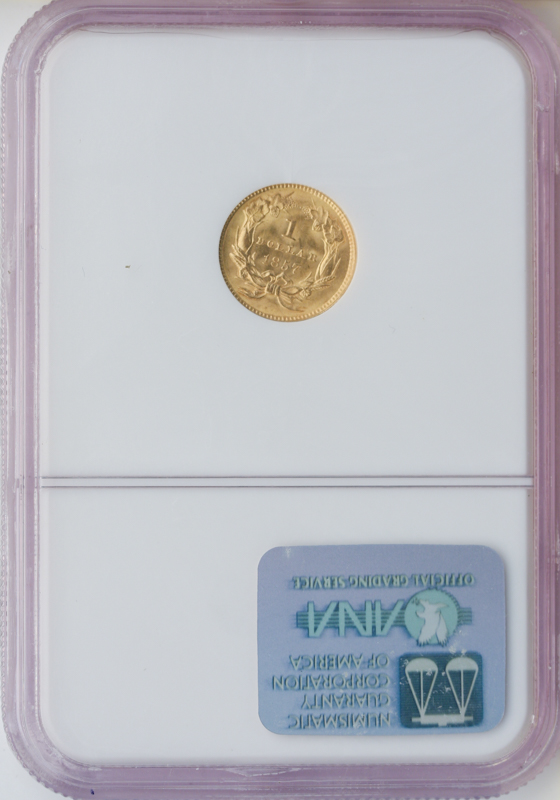 The $1 Gold Type 3 coin, certified as Mint State 63 (MS63), represents a piece of 19th-century American history and numismatic charm with its distinctive design and varying dates. Combining both historical significance and gold value, these coins offer collectors and investors an opportunity to own a tangible piece of America's past while preserving the allure of precious metal ownership.
In 1849, the US Mint started striking a new gold dollar with one giant problem: it was way too small (a mere half-inch, or 13 millimeters, in diameter). It was so small, in fact, that people were constantly losing it. In 1849, losing a dollar was no small matter — for many people, it equaled a full day's pay.
So in 1854, the US Mint struck a new gold dollar called the Small Head Indian Princess Head gold dollar. (Today, this is also called the Type II gold dollar.) Unfortunately, the US Mint was having trouble thinking big because its solution to a 13-millimeter coin was a 15-millimeter coin. In case you're wondering (or are allergic to the metric system), two millimeters is hardly any difference at all. Additionally, Chief Engraver James B. Longacre made the coin's relief too high on the obverse. That meant very few coins were struck well. As a result, nearly all of the Small Head Indian Princess gold dollars wore down quickly while in circulation
But the third time's the charm: in 1856, the Mint began striking the Type III gold dollar, also known as the Large Head Indian Princess gold dollar. Paradoxically, the "large head" dollar isn't larger than the "small head" dollar. The Mint did solve the production problem, though, so the dollars were well-struck.
However, the Type III dollar was still unpopular with the public, so it was primarily produced as a novelty by the 1880s. Collectors loved it — and still do — because of its availability and the ability to build a three-coin set with one coin of each type. And, of course, the unusual design: Lady Liberty wearing a headdress.