Any Date 1 oz American Platinum Eagle (BU, Dates Vary)
Credit / PayPal / Venmo
$1,165.07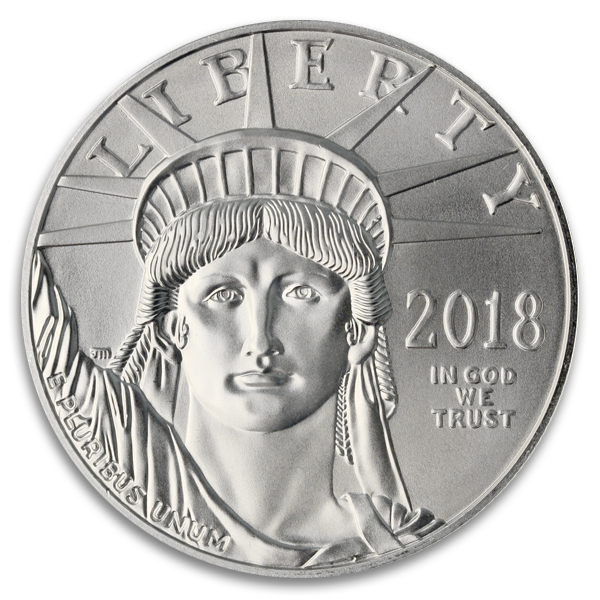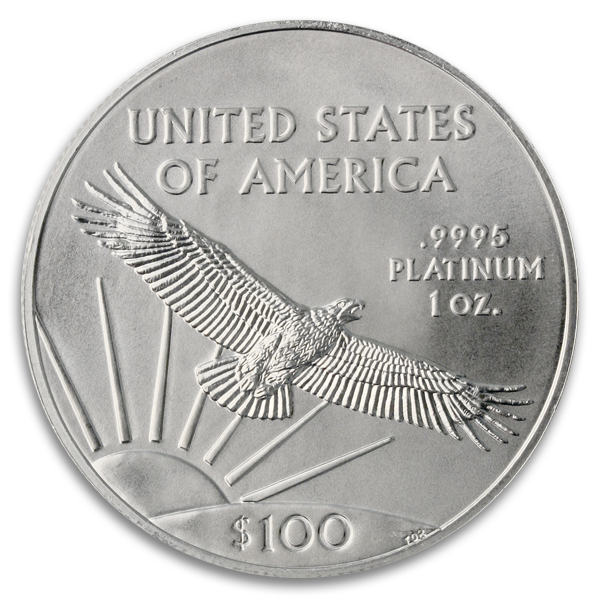 Introduction
Introduced in 1997, this coin holds significant value for both collectors and investors due to its platinum content and beautiful designs. This coin, in Brilliant Uncirculated condition, is struck in .9995 fine platinum and carries a face value of $100. With its exquisite craftsmanship, rarity, and symbolic representations, the 1 oz. American Platinum Eagle is a prized possession for those who appreciate the beauty and value of precious metal coins.
History
The 1 oz. American Platinum Eagle was first introduced by the United States Mint in 1997 as part of the American Eagle bullion coin program. The program, which began in 1986, already included the highly popular 1 oz. Gold Eagle and 1 oz. Silver Eagle coins. The introduction of the Platinum Eagle expanded the options for precious metal investors and collectors. Initially, the Platinum Eagle was available in four different denominations: 1/10 oz., 1/4 oz., 1/2 oz., and 1 oz. However, over the years, the U.S. Mint made some changes to the denominations and designs. In 2009, the fractional denominations were temporarily suspended due to low demand and economic constraints. They were reintroduced in 2014 but with a different design to differentiate them from the 1 oz. coin. Over the years, the Platinum Eagle has gained popularity among collectors and investors for its unique designs, rarity, and the inherent value of platinum as a precious metal. As a result, it has become a sought-after coin for those seeking to diversify their portfolios with precious metals or to own a piece of American numismatic history.
Design
The 1 oz. American Platinum Eagle features stunning designs that change annually, making it one of the most attractive and collectible platinum coins in the world. The obverse of the coin showcases a beautifully detailed portrayal of the Statue of Liberty, designed by renowned sculptor John Mercanti. Lady Liberty is depicted facing forward with her torch held high in one hand and an olive branch in the other, symbolizing freedom and peace. The U.S. Capitol building can be seen in the background, adding to the overall symbolism of the coin. On the reverse, the design varies each year to celebrate different aspects of American heritage and culture. Some of the past reverse designs have featured iconic American symbols, such as an eagle in flight, a close-up of an eagle's head, or images representing themes like "Life, Liberty, and the Pursuit of Happiness." The intricate details and high relief of these designs make the 1 oz. American Platinum Eagle a visually stunning and prized addition to any collection or investment portfolio. As a legal tender coin, it also bears the face value of $100, adding to its appeal and recognition as an official U.S. government-issued coin.