1 oz American Silver Eagle Coin (BU, Dates Vary)
Credit / PayPal / Venmo
$28.94


High Demand Product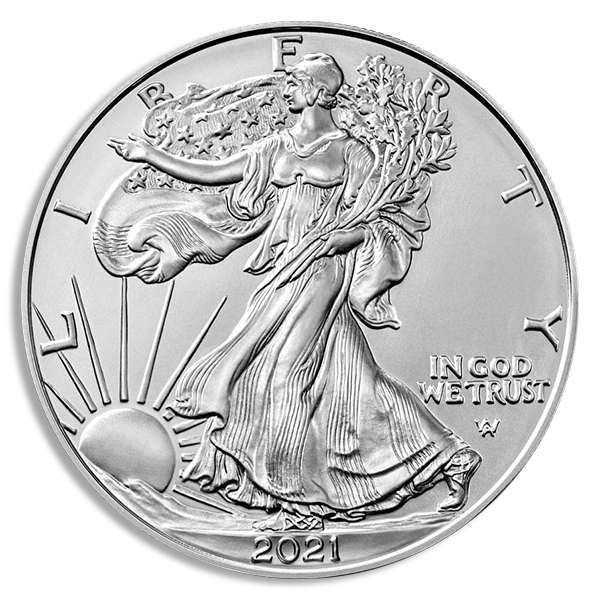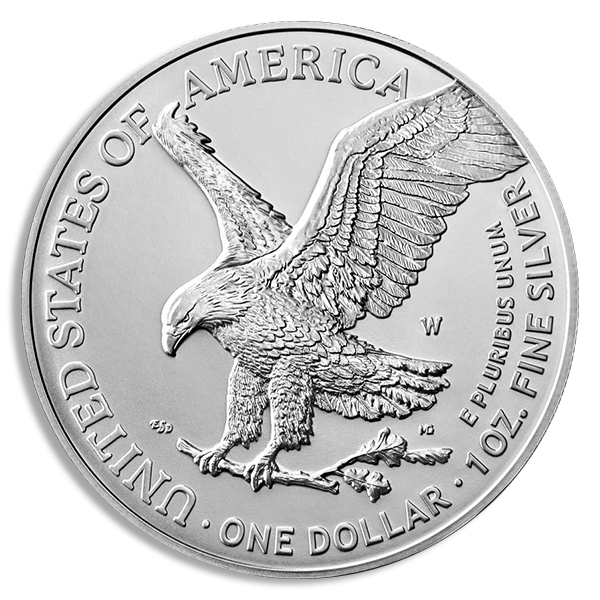 Introduction
The 1 oz. American Silver Eagle, in Brilliant Uncirculated condition, is one of the world's most widely recognized and respected silver bullion coins. Containing one troy ounce (31.1035 grams) of .999 fine silver, this iconic coin holds both numismatic and investment appeal. Backed by the United States government, the 1 oz. American Silver Eagle is highly regarded for its liquidity, authenticity, and enduring value. It has become a popular choice among both collectors and investors worldwide, making it an essential addition to any precious metal portfolio.
History
The history of the 1 oz. American Silver Eagle dates back to 1986 when it was first introduced by the United States Mint. The coin's creation was authorized by the Liberty Coin Act of 1985, aimed at providing American investors with a convenient and reliable way to invest in silver. Since its inception, the 1 oz. American Silver Eagle has become a prominent fixture in the precious metals market, gaining popularity for its weight, purity, and iconic designs. Throughout the years, the coin has remained a trusted choice for collectors and investors seeking a tangible and enduring asset that represents both American history and the enduring value of silver.
Design
The design of the 1 oz. American Silver Eagle is a magnificent representation of American symbolism and heritage. The obverse of the coin features Adolph A. Weinman's iconic "Walking Liberty" design, depicting Lady Liberty draped in the American flag, striding confidently towards the sunrise. She carries branches of oak and laurel, symbolizing strength, prosperity, and victory. The word "LIBERTY" arches gracefully above her, while the year of minting appears below. The reverse, designed by John Mercanti, showcases a mighty heraldic eagle with outstretched wings, clutching an olive branch in its right talon and arrows in its left. The eagle is encircled by thirteen stars, representing the original American colonies. A radiant sunburst above the eagle's head signifies a new day and a brighter future. Inscriptions on the reverse include "UNITED STATES OF AMERICA," "1 OZ. FINE SILVER," and "ONE DOLLAR," indicating its weight and legal tender status.