1 oz American Silver Eagle Coin (BU, Dates Vary)


High Demand Product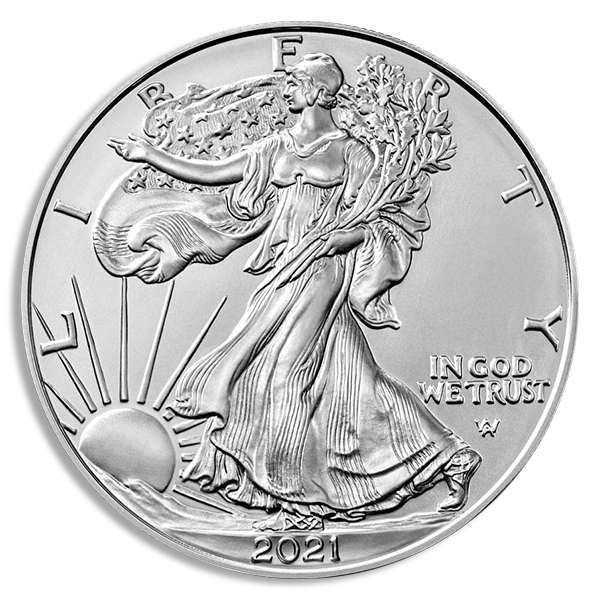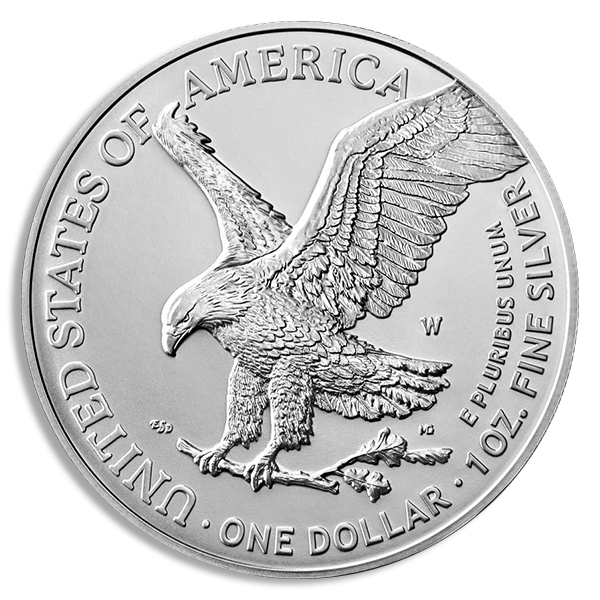 A Simple, Effective Portfolio Diversifier
The Silver Eagle coin is a valued investment for its 1 oz. of metal content, beautiful patriotic design and U.S. government guarantee, making it the most popular bullion coin in the world. In fact, it is so highly sought after that the U.S. Mint could not match its level of production to consumer demand in the years 2014 and 2015. This coin is easy to buy, sell and use to buy goods and services, making it an ideal acquisition for diversifying your portfolio and enhancing your wealth. Unlike gold, silver has broad industrial and technology applications in addition to its use in jewelry. As a result, demand continues to steadily increase for this precious metal, making
investment grade silver coins
an exceptional long-term investment.
History
The Silver American Eagle was originally created as a result of the government's desire to sell off some of the silver from the Defense National Stockpile. In 1985, despite opposition from some legislators and mining interests in certain states, the Senate agreed to permit the sale of silver after an amendment was made to the bill permitting such action. Thus, on November 24, 1986, the Silver American Eagle was released. It is still the only legal-tender, pure silver coin issued by the U.S. Mint.
Design
The Silver American Eagle coin is immersed in American heritage and tradition. On the obverse of the coin is Adolph A. Weinman's "Walking Liberty" design. It was originally found on the Walking Liberty Half Dollar from 1916 to 1947, where it quickly became a public favorite with its  iconic design. It therefore made perfect sense to reinstate it years later on the 1 oz. Silver American Eagle. The reverse features the famous John Mercanti's silver eagle design, dominated by the majestic bald eagle with wings outspread, holding an olive branch in one set of talons, and arrows in the other. It bears a shield on its chest and holds a banner in its beak that reads E PLURIBUS UNUM. Above the eagle are 13 five-pointed stars representing the original 13 colonies, and the inscription UNITED STATES OF AMERICA. This image mirrors the Great Seal of the United States.