1799 $10 Draped Bust NGC MS61


.
Blanchard prides itself on sourcing the highest quality numismatics available anywhere. If there is a coin that you are searching for, contact us today. Learn more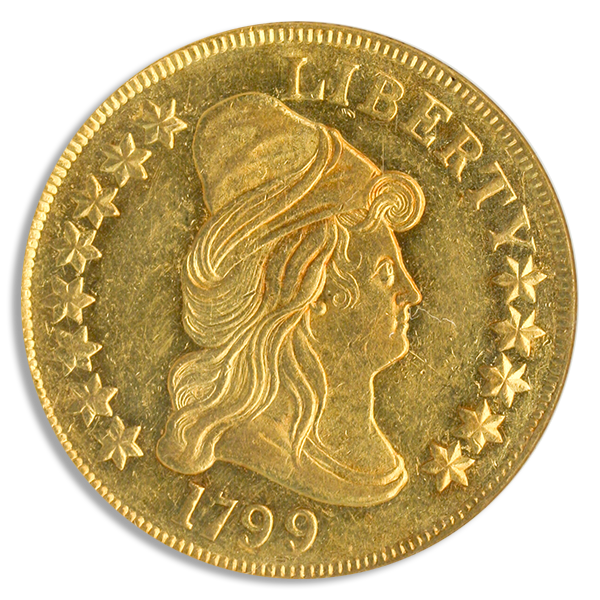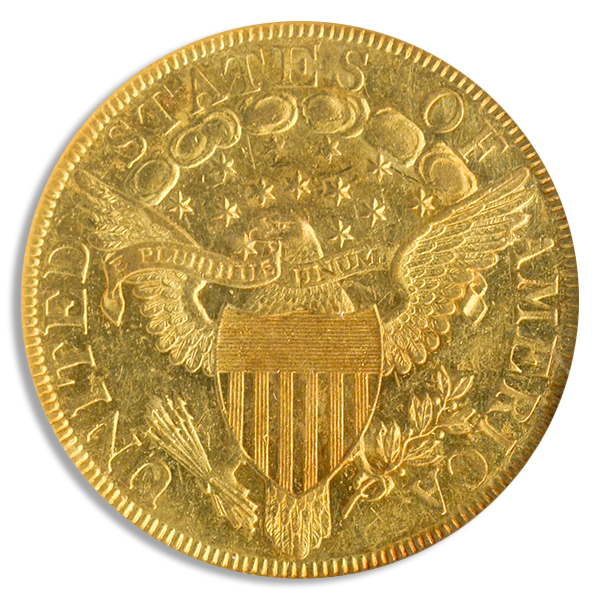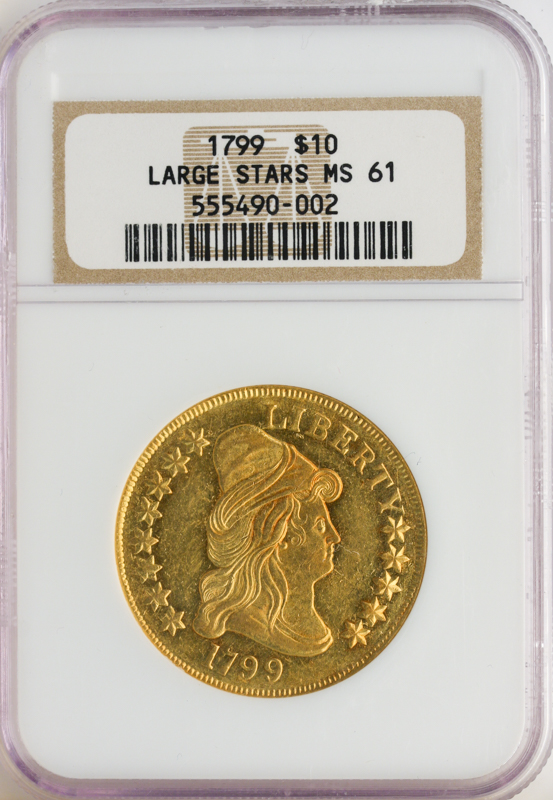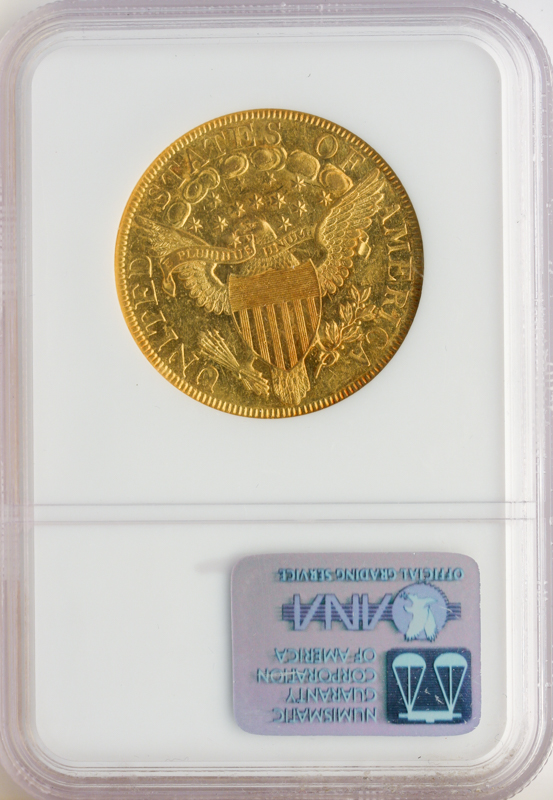 The front side of this coin type retains the same design as the previous one, with the exception of featuring 16 stars, with 10 gracing the left edge and six along the right edge. All other design elements remain consistent. On the reverse, the central motif is the heraldic eagle, proudly displaying a Union shield on its chest while gripping arrows in its right claw and an olive branch in its left. Encircling the eagle's head are 13 stars, and clouds extend from wingtip to wingtip. The inscription "UNITED STATES OF AMERICA" encompasses these elements. The decision to place arrows in the eagle's right claw is a subject of debate – it may have been a significant error or a personal statement by the engraver with potential militaristic connotations. In heraldry, the right claw, known as the dexter claw, holds a dominant position. The Great Seal of the United States, which serves as the basis for this design, features an eagle holding an olive branch in the right claw, symbolizing the nation's strong desire for peace. Whether the unconventional placement of the arrows was intentional remains uncertain. The introduction of this new reverse design represented a notable improvement compared to the "slender" eagle featured on the Small Eagle Type. The quarter eagle from 1796 was the first coin to showcase this updated reverse. This coin series offers a wealth of varieties for advanced collectors to acquire and explore. Many of these variations relate to the number, arrangement, and size of the stars, both on the obverse and reverse sides. Overdates within this type also hold the interest of collectors, as do a multitude of combinations involving different obverse and reverse dies. The 1804 edition stands out as particularly noteworthy. Although the series officially concluded in 1804, four additional coins were minted in 1834 for inclusion in diplomatic presentation sets. One of these four coins was famously discovered in the renowned King of Siam set. By 1804, American gold coins had become more valuable as bullion than as actual coins. This prompted widespread melting of our gold coinage. As soon as these coins left the Mint, they were exported and subsequently melted down. President Thomas Jefferson verbally directed the Mint to halt the production of Eagles, and they would not reappear until 1838.