1831 Capped Bust Half Dollar NGC MS65 CAC


.
Blanchard prides itself on sourcing the highest quality numismatics available anywhere. If there is a coin that you are searching for, contact us today. Learn more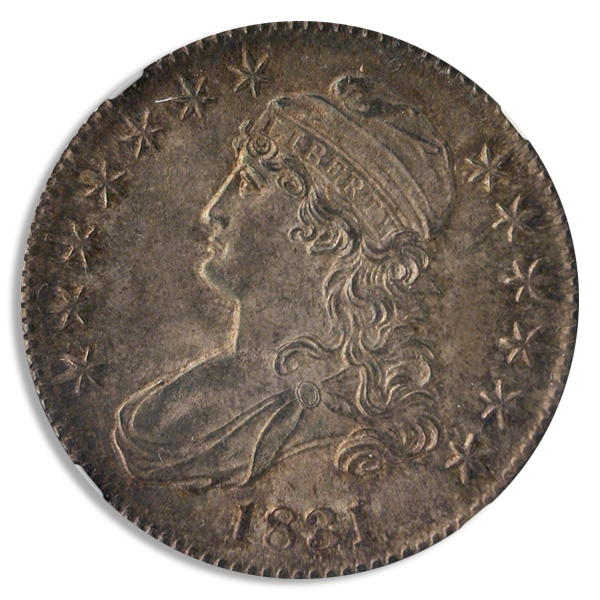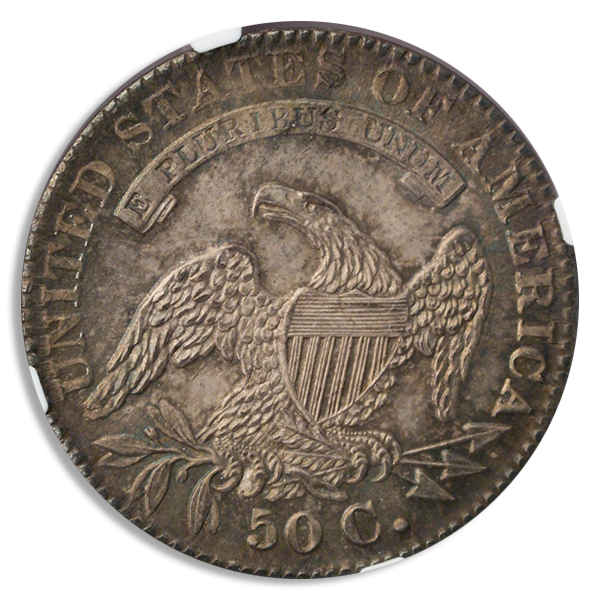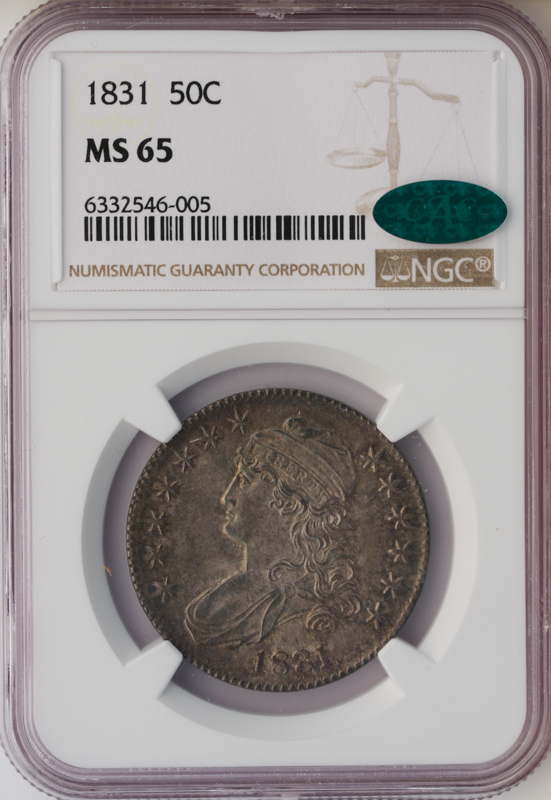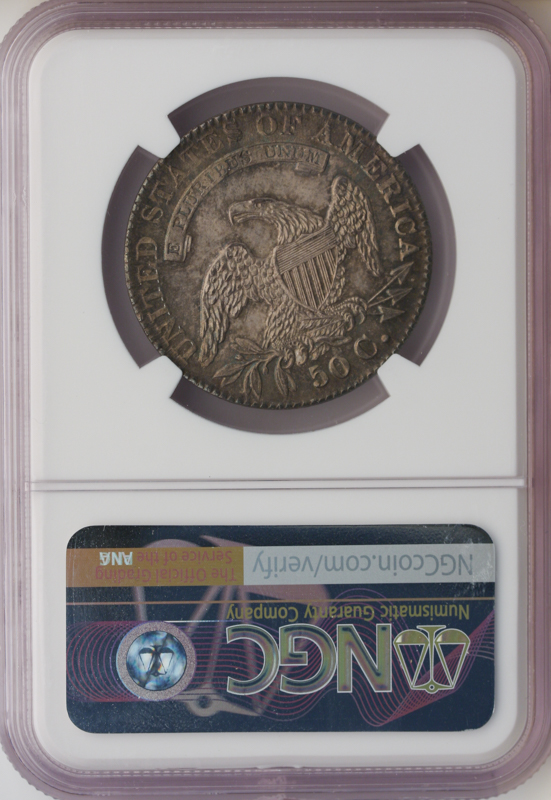 The 1831 Capped Bust Half Dollar, accredited with NGC MS65 and CAC validation, represents a distinguished specimen of early American coinage. Who could be more suitable for designing the new coins of our emerging nation than an immigrant to America? John Reich, originally born in Bavaria, acquired his engraving skills from his father, who instructed him in the art of crafting medals. Prior to Reich's relocation to the United States, his artistic achievements captured the attention of Thomas Jefferson, who advocated for his appointment as an assistant engraver at the U.S. Mint. However, chief engraver Robert Scot initially resisted having an assistant until Reich's services became necessary due to Scot's declining eyesight. Among Reich's initial responsibilities was the redesign of all of Scot's coin creations. Reich's artistic concept for the Capped Bust Half Dollar showcases the left-facing bust of Liberty. Adorned with a cap known as the Phrygian or Freedom Cap, which has ancient origins and has been recurrently employed in Roman iconography throughout history, the cap symbolized freedom and the pursuit of liberty in both the American and French revolutions. The reverse side of the coin eventually became a prominent feature on numerous silver coins of the 19th century. Featuring a bald eagle with outspread wings, clutching arrows, and olive branches in its talons, with the inscription "E Pluribus Unum" displayed above the eagle's head. Capped Bust Half Dollars remain a consistent favorite among investors due to their widespread availability, reasonable pricing, and extensive variety. In our current inventory, we offer one of these silver coins: 1831 Capped Bust Half Dollar, expertly evaluated as MS65 by NGC and authenticated by CAC. Given the broad circulation of these coins, acquiring one in such impeccable condition is indeed a remarkable opportunity.
A LITTLE STICKER MAKES A BIG DIFFERENCE.
Within each number of the coin grading scale is a small range of condition from low-end to high-end. Certified coins of the same grade can be of varying quality. Many of today's collectors want coins that are solid or premium quality for their assigned grade. CAC holds coins to a higher standard so you can be confident in the value of yours. We verify previously graded coins … and award our sticker only to those coins that meet the standard for today's selective buyer.
WHAT THE CAC STICKER MEANS:
Verified. Your coin has been verified as meeting the standard for strict quality within its grade.
Guaranteed. CAC stands behind our verification.
THE CAC STICKER IS BACKED BY EXPERIENCE.
CAC was founded by leading members of the numismatic community, including John Albanese, a respected authority on coin grading and the rare coin market.