1834 Capped Bust Dime NGC MS64 CAC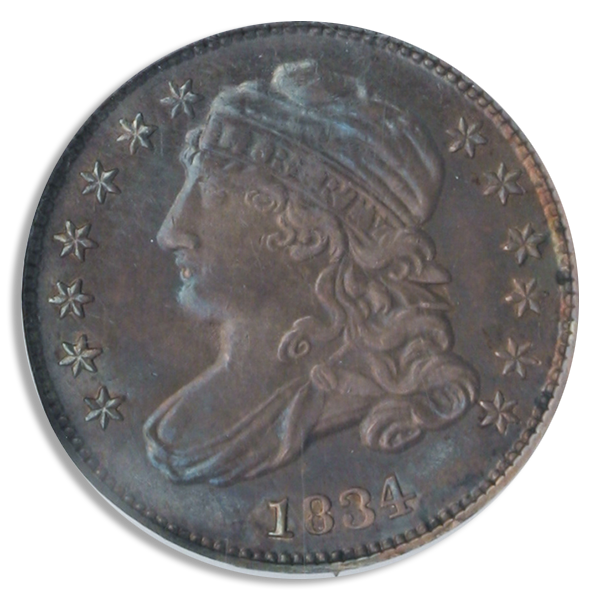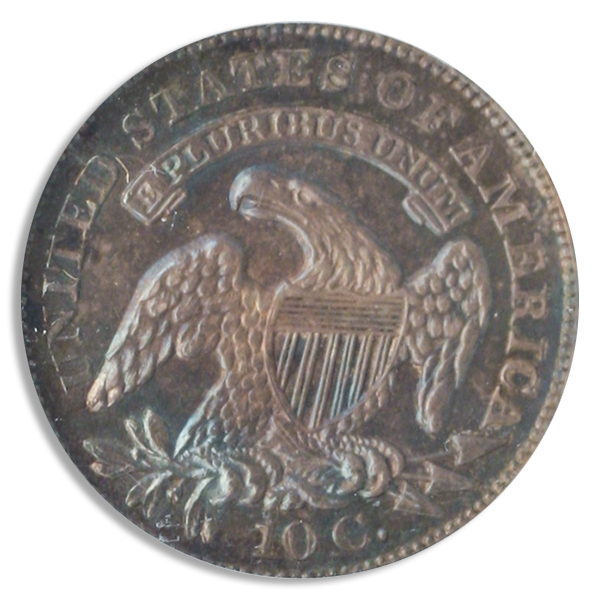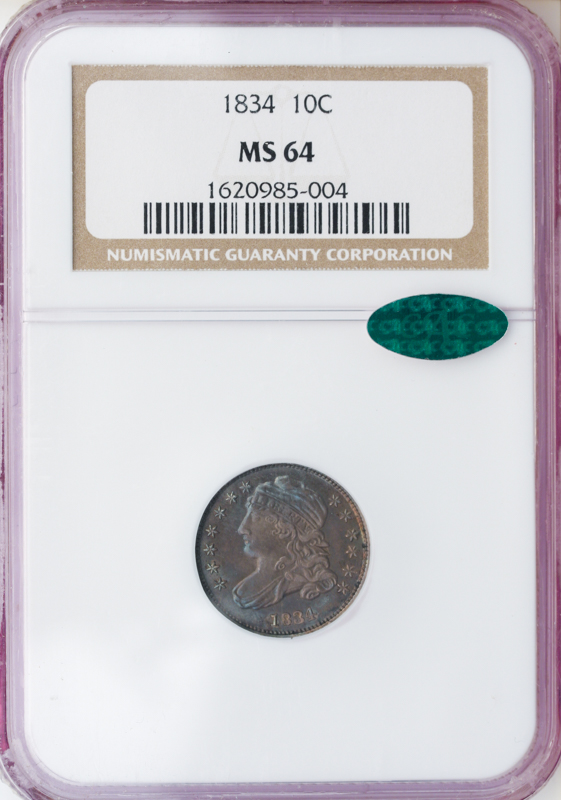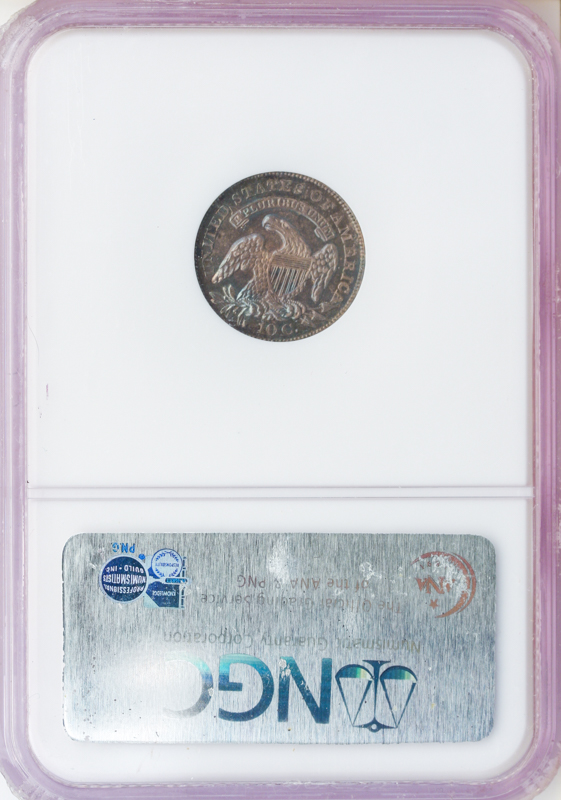 The 1834 Capped Bust Dime, graded NGC MS64 with CAC verification, is a sought-after coin from the early years of the United States Mint. Featuring the iconic Capped Bust design, this well-preserved specimen holds historical significance.
As the 19th century dawned upon America, it was time for a change: a new coinage.
And who better to design it than an immigrant who had mastered the art of engraving and medal-making? John Reich, hailing from Bavaria, caught the eye of Thomas Jefferson with his exceptional work, leading to his appointment as an assistant engraver at the US Mint.
But things didn't go as smoothly as planned. The chief engraver, Robert Scot, was not keen on having an assistant until his deteriorating eyesight forced him to accept Reich. And as luck would have it, one of Reich's first orders of business was to redesign all of Scot's coins. (Oh, the horror!)
Despite the rocky start, Reich's talent shone through. His Capped Bust design was an instant hit.
The design features Liberty's bust facing left with a Phrygian or Freedom Cap, with the word "Liberty" on the cap's headband. The cap, which symbolized freedom and liberty in both the American and French revolutions, was a fitting choice for a coin that embodies our nation's values of freedom and liberty.
And as if that weren't enough, Reich's reverse design for the coin, which features a bald eagle clutching arrows and olive branches in its talons with the words "E Pluribus Unum" above its head, became a staple of American silver coinage in the 19th century. The eagle grasps arrows and an olive branch in its claws, representing the nation's simultaneous desire for peace and readiness for war.
Underneath the eagle is the coin's denomination — "10 C." — making this the first dime to include its face value in the design. (Which had been causing quite a bit of confusion among foreigners using our currency.)
The US Mint produced Reich's Capped Bust dimes from 1809 to 1837, and they're tough to find in higher Mint State grades. So, we're pleased to offer you one today, graded MS64.
A LITTLE STICKER MAKES A BIG DIFFERENCE.
Within each number of the coin grading scale is a small range of condition from low-end to high-end. Certified coins of the same grade can be of varying quality. Many of today's collectors want coins that are solid or premium quality for their assigned grade. CAC holds coins to a higher standard so you can be confident in the value of yours. We verify previously graded coins … and award our sticker only to those coins that meet the standard for today's selective buyer.
WHAT THE CAC STICKER MEANS:
Verified. Your coin has been verified as meeting the standard for strict quality within its grade.
Guaranteed. CAC stands behind our verification.
THE CAC STICKER IS BACKED BY EXPERIENCE.
CAC was founded by leading members of the numismatic community, including John Albanese, a respected authority on coin grading and the rare coin market.