1836 Gobrecht $1 Coin Alignment PCGS PR15 CAC
Price
Call for price --

1-800-880-4653


.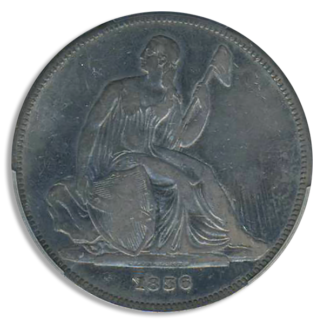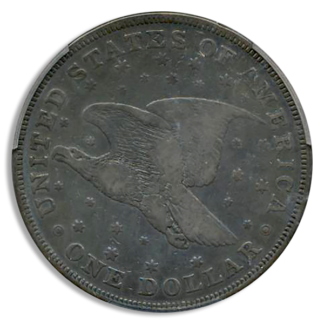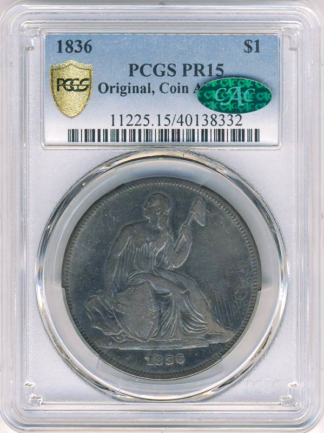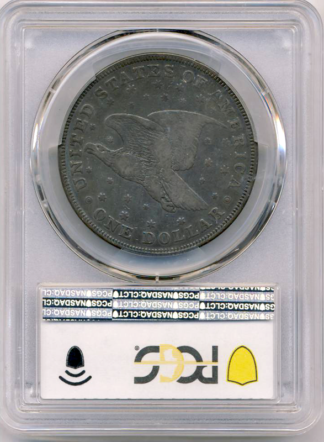 Designed by Christian Gobrecht, this stunning 1836 $1 Alignment is PCGS graded PR15 and comes with the CAC sticker of approval. The "alignment" refers to the 1836 mintage struck at the old standard fineness of .8924. The 1837 coins were produced from planchets .900 fine, adhering to the requirements of the Mint Act of 1837. Both are very close in weight and can be differentiated by their alignment...the 1837 has a medallic alignment and the 1836 has a horizontal, or coin alignment.
Titian Peele and Thomas Sully were hired by Mint Director Robert Patterson to create sketches for the obverse (Peele) and reverse (Sully) designs. He then instructed the newly hired second engraver, Christian Gobrecht, to transfer these designs to metal. By utilizing some aspects of each artist's work, Gobrecht ultimately created a design that would stand the test of time.
The final design finds Liberty seated on a rock and wearing a gown that evokes the ancient Greeks. She is looking over her right shoulder and holding the Union shield in her right arm. In her left hand, she holds a long pole, with a Liberty Cap perched atop. It is a striking design, in no small part due to it's simplicity. There are no other features to take away from the magnificence of Liberty and what she stands for.
On the reverse is an eagle in flight, soaring upward and signifying the promise and enthusiasm that American's held for their nation. The eagle is surrounded by 26 small and large stars which honor the original 13 colonies plus the 13 that were admitted to the union since 1789.
Overall, Gobrecht's design was well-received. However, adding his signature created a backlash with some complaining that he was conceited for doing so. Mint Director Patterson had Gobrecht move his name to a less prominent position (under Liberty) and the controversy soon died down.
All Gobrecht dollars were created at the Philadelphia Mint.
A LITTLE STICKER MAKES A BIG DIFFERENCE.
Within each number of the coin grading scale is a small range of condition from low-end to high-end. Certified coins of the same grade can be of varying quality. Many of today's collectors want coins that are solid or premium quality for their assigned grade. CAC holds coins to a higher standard so you can be confident in the value of yours. We verify previously graded coins … and award our sticker only to those coins that meet the standard for today's selective buyer.
WHAT THE CAC STICKER MEANS:
Verified. Your coin has been verified as meeting the standard for strict quality within its grade.
Guaranteed. CAC stands behind our verification by making markets in most actively traded coins.
THE CAC STICKER IS BACKED BY EXPERIENCE.
CAC was founded by leading members of the numismatic community, including John Albanese, a respected authority on coin grading and the rare coin market.