1850 $5 Mormon PCGS AU55


.
Blanchard prides itself on sourcing the highest quality numismatics available anywhere. If there is a coin that you are searching for, contact us today. Learn more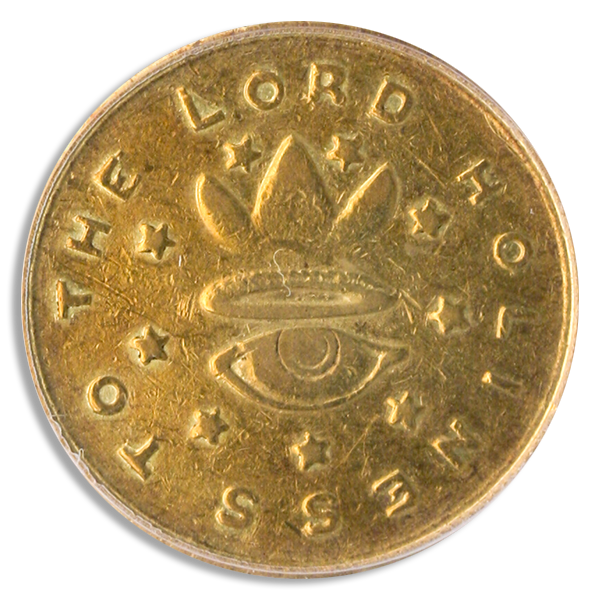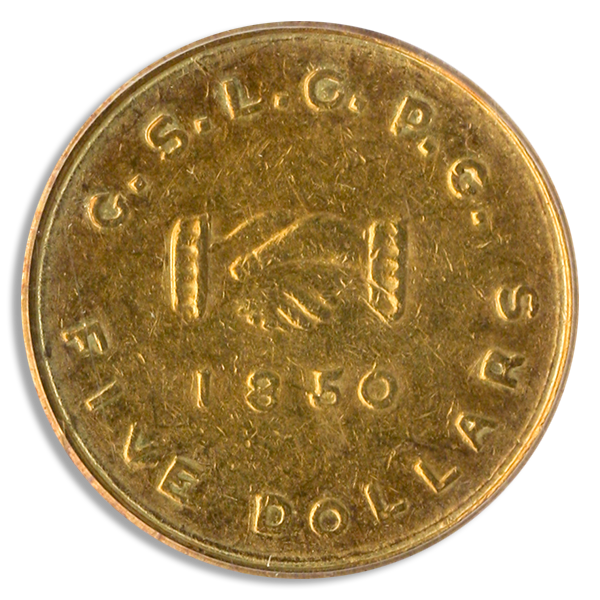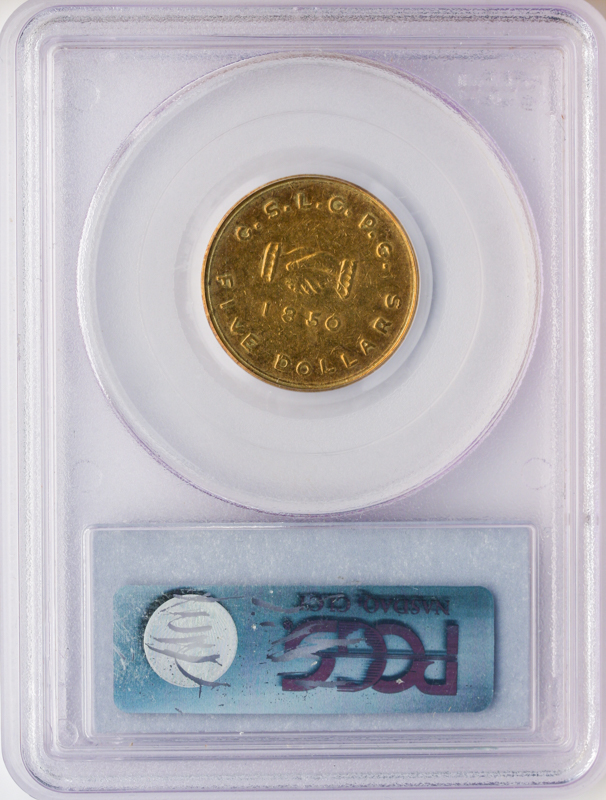 Many individuals hold the belief that the U.S. government was the pioneer in minting gold sourced from California. In truth, this significant historical milestone belongs to Salt Lake City, Utah. However, the inception of this narrative doesn't originate in Salt Lake City but rather finds its roots in San Diego during the Mexican-American War. It was to this destination that the Mormon Battalion was dispatched. During their arduous march, some members of the battalion journeyed north and eventually found themselves in the employ of James Marshall at Sutter's Mill in Coloma, California. During this period, the efforts of these Mormon Battalion members were instrumental in the discovery of gold in early 1848, an event that played a pivotal role in igniting the California Gold Rush. In due course, the members of the Mormon Battalion went on to establish their own mining town, aptly named Mormon Island. This location proved to be exceptionally valuable, leading to further gold discoveries. As time passed, the leaders of the Latter-day Saint (LDS) Church, including Brigham Young, John Taylor, and John Kay, initiated the development of dies to be used in the minting of gold coins. By the close of 1848, Mormon members had struck their first gold coins. These initial pieces featured the inscription "Pure Gold" on one side and "Holiness of the Lord" on the reverse. Subsequently, the phrase "Pure Gold" was replaced with "S.L.C.P.G.," an abbreviation denoting Salt Lake City Pure Gold. These early coins also incorporated an image of a Phrygian cap, reminiscent of the design on early U.S. government coins. Beneath the cap, a depiction of the "eye of Jehovah" and an image of clasped hands symbolizing friendship were included. Over time, these designs underwent transformations. In 1860, Mormons began minting coins using gold sourced from Colorado. These coins featured images of a lion and a beehive, in part designed to help territorial gold collectors distinguish them as a distinct subtype. In total, six different coin designs were crafted. The inaugural pieces, struck in 1848, were $10 coins bearing the mint year 1849. Other coins with the same year of 1849 were issued with values of $2.50, $5, and $20. Additional versions were minted in 1850 and 1860. The overall number of minted coins remained relatively low, estimated at approximately 4,000 pieces. By 1861, the governor of the Utah territory, Alfred Cumming, brought an end to the minting of Mormon coins. These coins were met with skepticism, as their weights often fell below the expected standards. For instance, the $5.00 coin was estimated to contain only $4.30 worth of gold. Consequently, these coins were accepted in trade at a discount, and many met their fate in the melting pot. These early coins lend credence to the argument that Brigham Young played a pivotal role in shaping the coin system that came to define commerce during the formative years of the United States. It is highly likely that these coins played a pivotal role in stimulating trade among the early territories, thereby expediting the nation's development. These coins remain scarce and are highly coveted by collectors. They represent the indomitable pioneer spirit, unwavering industry, and the enduring power of friendship.
A LITTLE STICKER MAKES A BIG DIFFERENCE.
Within each number of the coin grading scale is a small range of condition from low-end to high-end. Certified coins of the same grade can be of varying quality. Many of today's collectors want coins that are solid or premium quality for their assigned grade. CAC holds coins to a higher standard so you can be confident in the value of yours. We verify previously graded coins … and award our sticker only to those coins that meet the standard for today's selective buyer.
WHAT THE CAC STICKER MEANS:
Verified. Your coin has been verified as meeting the standard for strict quality within its grade.
Guaranteed. CAC stands behind our verification.
THE CAC STICKER IS BACKED BY EXPERIENCE.
CAC was founded by leading members of the numismatic community, including John Albanese, a respected authority on coin grading and the rare coin market.