1850-O Seated Liberty Half Dollar PCGS MS66 CAC


.
Blanchard prides itself on sourcing the highest quality numismatics available anywhere. If there is a coin that you are searching for, contact us today. Learn more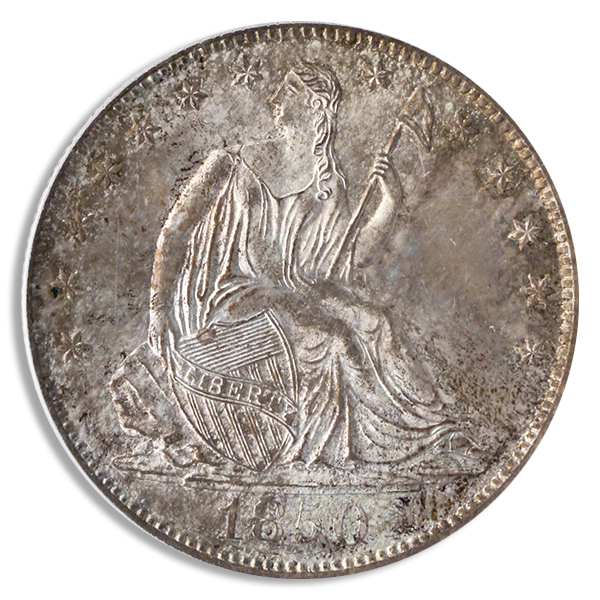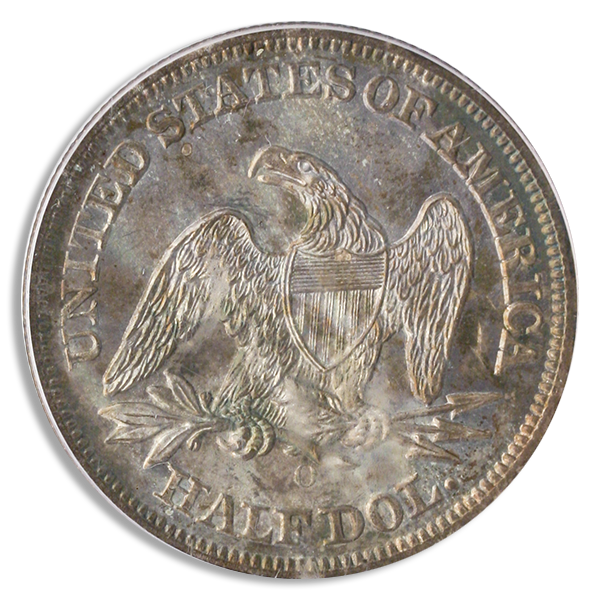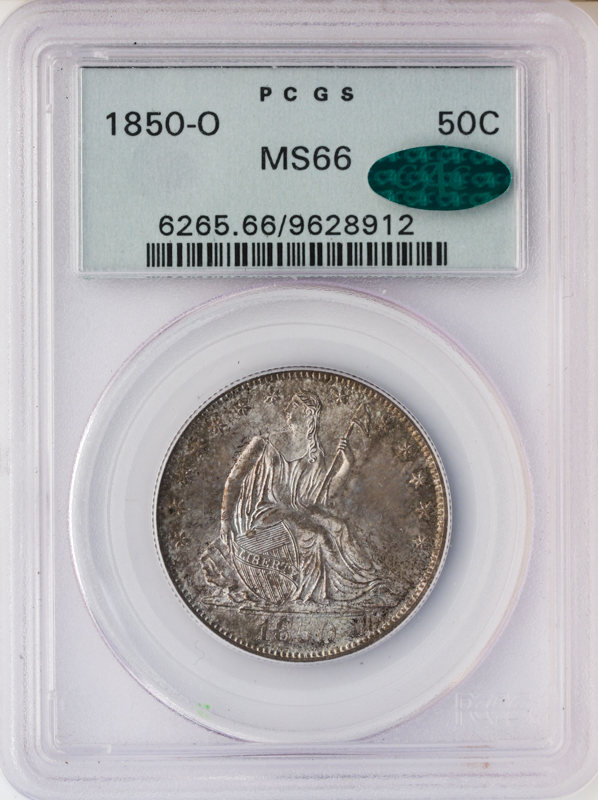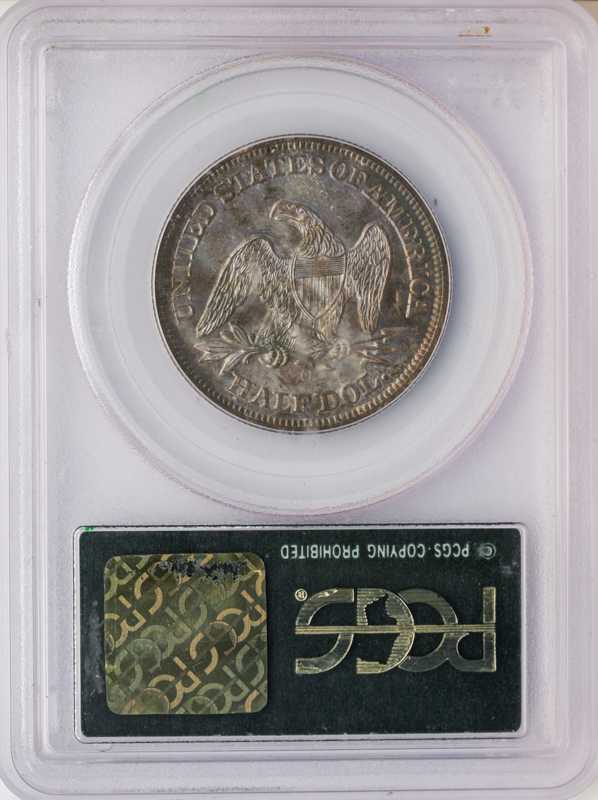 The 1850-O Seated Liberty Half Dollar, designated PCGS MS66 with CAC verification, showcases exceptional preservation and craftsmanship from the mid-19th century.
The obverse has Liberty robed, seated on a rock with the Union shield held in her right hand. In her left hand is a pole topped by a liberty cap. The shield has LIBERTY incused. The date is at the bottom. Thirteen stars are placed around Liberty. The reverse displays a slightly modified eagle with the legend arcing around the central device. The denomination, HALF DOL., is at the bottom of the coin.
New Mint Director Robert M. Patterson wanted a new image of Liberty on our coins. He was attracted to the visage of Britannia on the copper coins of Britain and assigned Chief Engraver Kneass to make sketches based on those coins. Working from Kneass' work, artist Thomas Sully produced the final drawings. Gobrecht translated the Sully drawings into coins. The obverse design was first seen on the Gobrecht silver dollar of 1836. When Patterson saw the dollar, he ordered all silver coins to have the same design. The design made its debut on the half-dollar in 1839.
Coins of this Type were minted in Philadelphia and New Orleans, all with reeded edges.
The design remained basically unchanged until 1853. The one minor alteration was the addition of drapery at Liberty's left elbow in mid-1839.
The issue is commonly collected as a Type, but many take the time to build date sets. A date set can be considered complete even lacking the 1853-O, as there are only three of these coins known to exist.
A LITTLE STICKER MAKES A BIG DIFFERENCE.
Within each number of the coin grading scale is a small range of condition from low-end to high-end. Certified coins of the same grade can be of varying quality. Many of today's collectors want coins that are solid or premium quality for their assigned grade. CAC holds coins to a higher standard so you can be confident in the value of yours. We verify previously graded coins … and award our sticker only to those coins that meet the standard for today's selective buyer.
WHAT THE CAC STICKER MEANS:
Verified. Your coin has been verified as meeting the standard for strict quality within its grade.
Guaranteed. CAC stands behind our verification.
THE CAC STICKER IS BACKED BY EXPERIENCE.
CAC was founded by leading members of the numismatic community, including John Albanese, a respected authority on coin grading and the rare coin market.