1851-O $20 Liberty PCGS XF45


.
Blanchard prides itself on sourcing the highest quality numismatics available anywhere. If there is a coin that you are searching for, contact us today. Learn more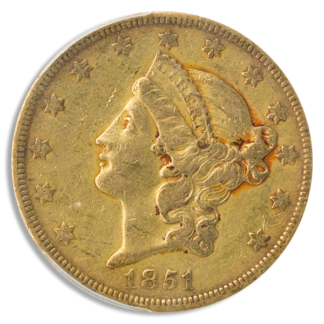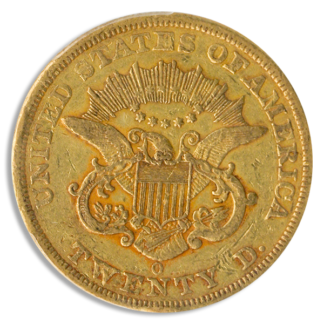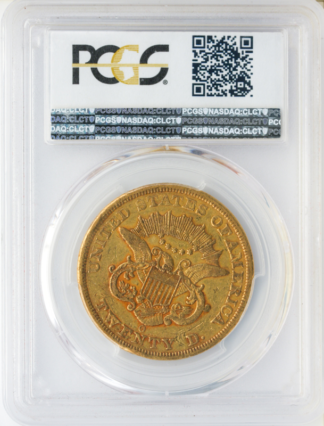 This 1851-O $20 Liberty is the first of three types of this coin produced. It does not feature the motto "In God We Trust", which did not make its debut until 1866.
In this version, the obverse has Liberty facing left, surrounded by 13 stars, with her hair flowing to her shoulder. Her coronet (crown) has LIBERTY in relief, and the date is at the bottom. The reverse design features an eagle with its wing spread and a union shield on its chest. The eagle holds an olive branch in its left claw and arrows in the right. Above the eagle's head are an oval of 13 stars and a pattern of rays. This type lists the denomination as 'TWENTY D.'
This coin was minted in New Orleans and is PCGS graded XF45.