1857-S $20 Liberty S.S. Central America PCGS MS64


.
Blanchard prides itself on sourcing the highest quality numismatics available anywhere. If there is a coin that you are searching for, contact us today. Learn more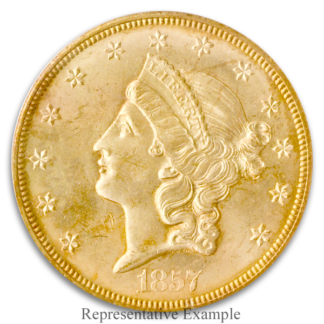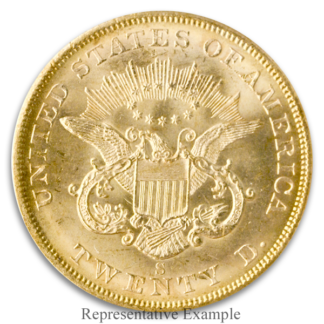 All through the night, the water rose. The passengers and crew fought their best. They bailed water all night. But the hurricane reigned supreme. Eventually, the captain fired his final rocket, signaling that the ship would soon go down. And go down it did, engulfed moments later by the relentless waves.
That tragic September night, the SS Central America sank to the ocean floor, along with 425 people … not to be seen again for 130 years.
The Ship of Gold Plies the Seas
In the mid-nineteenth century, the siren song of gold called from California to every corner of the country. Across the country, people sold their possessions, borrowed money, and spent their savings to get themselves to the promised land. And when they set out, they faced perilous journeys: overland across mountain ranges or by sea around Cape Horn in South America.
Just as dangerous was the trip back, carrying gold to the East Coast. One ship that regularly made that journey was the SS Central America, a 280-foot, wooden-hulled steamer that operated continuously on the Atlantic leg of the route.
When the SS Central America sank, its loss was felt around the world. The shipwreck was as famous as the Titanic in the twentieth century. And the loss of the ship's wealth contributed to the Panic of 1857, a depression felt around the world.