1865-S $20 Liberty Brother Jonathan NGC MS64


Call for availability - 1-800-880-4653
Blanchard prides itself on sourcing the highest quality numismatics available anywhere. If there is a coin that you are searching for, contact us today. Learn more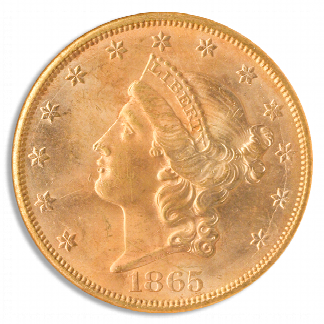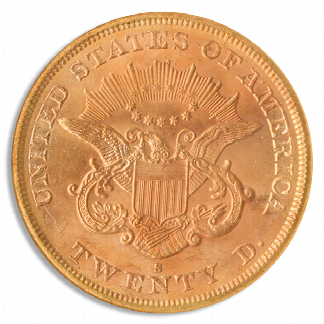 The Brother Jonathan was a paddle steamer that sank off the coast of Crescent City, California in July 1865 after hitting an uncharted rock. The steamer was heavily loaded with both passengers and cargo, including a large shipment of gold. The ship was commissioned by Edward Mills in an effort to ride the wave of the California Gold Rush.
Although there were plenty of lifeboats aboard, enough to save the passengers and crew, only three could be deployed, leading to a significant loss of life. It's estimated that only 19 people survived (out of a total of 224) and the gold sank to the floor of the ocean.
In 1993, the shipwreck was discovered and excavation plans were put in place. At portion of the gold was recovered, including this 1865-S $20 Liberty which looks almost as pristine as the day it was minted.