1883-CC Morgan $1 GSA NGC MS64


.
Blanchard prides itself on sourcing the highest quality numismatics available anywhere. If there is a coin that you are searching for, contact us today. Learn more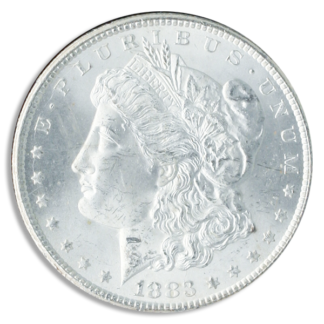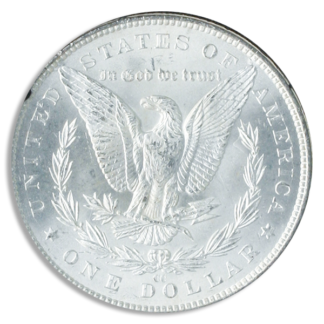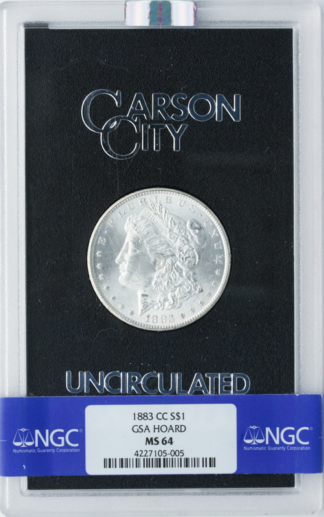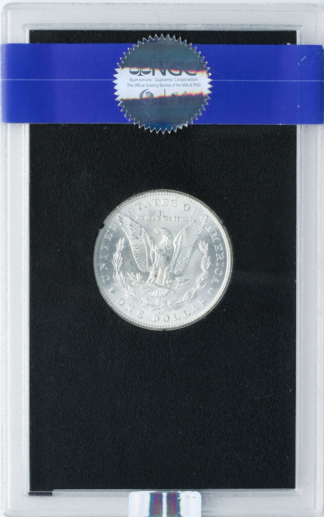 Morgan Dollars were originally minted from 1878 to 1904, and then again in 1921. They were struck by the United States Mint after the largest silver discovery in United States history: the Comstock Lode. Shortly after this discovery, the U.S. Congress passed the Bland-Allison Act, requiring the purchase of this silver for mass production of coinage.
The obverse features Lady Liberty wearing a headband labeled LIBERTY. Her curls fall loosely from a twist at the nape of her neck. She is surrounded by 13 stars representing the original colonies. The year of issue appears at the bottom.
The reverse of each Morgan Dollar features an American Eagle with the words UNITED STATES OF AMERICA at the top. It is also engraved with the motto IN GOD WE TRUST and the coin's denomination.
This specimen was minted in 1883 at the Carson City Mint and is part of the GSA (General Services Administration) horde. In the early 1960's, the Treasury Department froze the stock of old silver dollars and these were sent to the West Point Silver Bullion Depository where they were held until finally released for sale in 1970.