1889 $1 Gold NGC MS67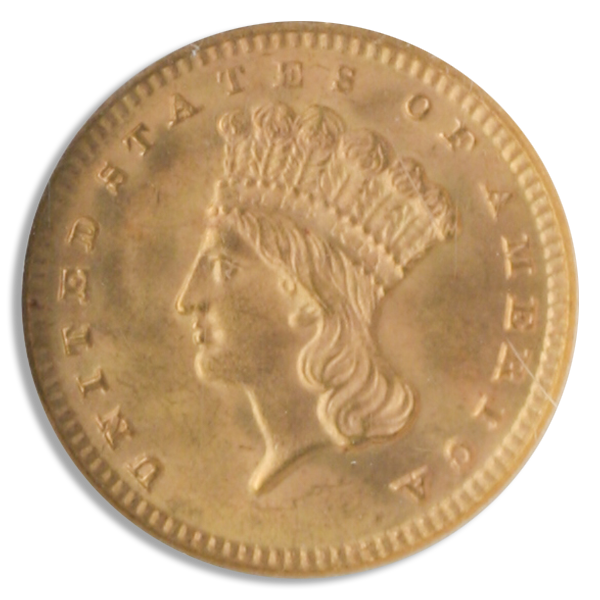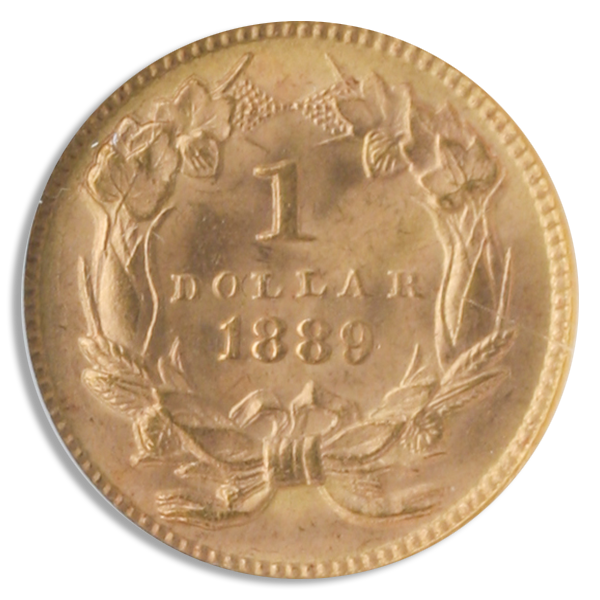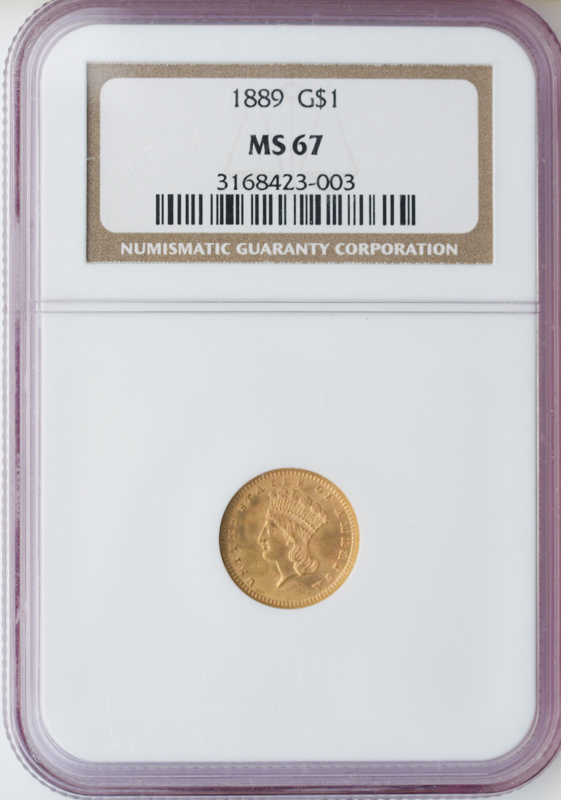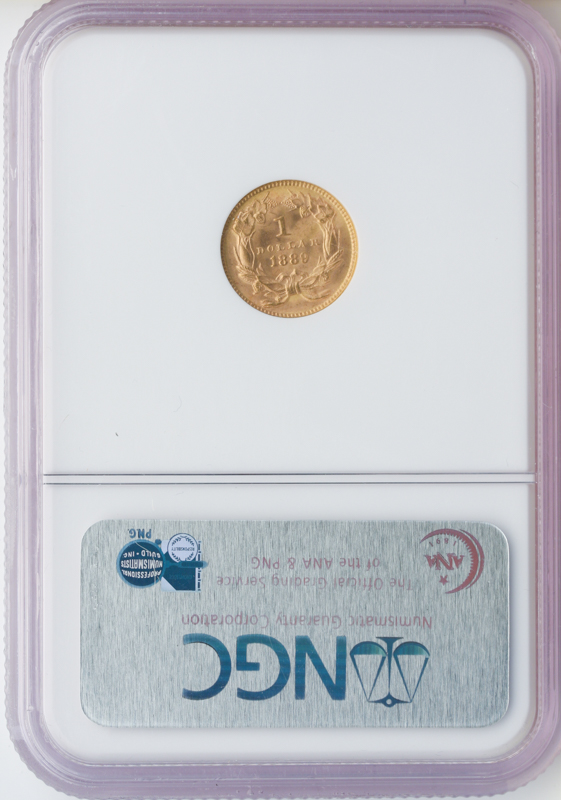 In 1849, the US Mint initiated the production of a novel gold dollar, but encountered a significant issue: its size was incredibly diminutive, measuring just half an inch in diameter (equivalent to 13 millimeters). This minuscule dimension led to frequent instances of misplacement, which held significant repercussions. During that era, losing a dollar carried substantial weight, often equating to an entire day's wages.
Recognizing this challenge, in 1854, the US Mint introduced a fresh iteration of the gold dollar named the Small Head Indian Princess Head gold dollar, also referred to as the Type II gold dollar. Ironically, the Mint's response to the 13-millimeter coin predicament was a slightly larger 15-millimeter coin. Notably, a mere two-millimeter disparity hardly constituted a substantial distinction, even for those less inclined toward the metric system. Additionally, Chief Engraver James B. Longacre made an error in the coin's design, rendering the relief on the obverse excessively pronounced. Consequently, a limited number of coins were successfully minted, resulting in rapid wear of nearly all Small Head Indian Princess gold dollars while in circulation.
The third endeavor, however, yielded success: commencing in 1856, the Mint commenced production of the Type III gold dollar, recognized as the Large Head Indian Princess gold dollar. Interestingly, the appellation "large head" can be misleading, as this dollar was not physically larger than its "small head" predecessor. Nevertheless, the Mint did surmount the production difficulties, ensuring well-executed strikes of the dollar coins.
Despite these improvements, the Type III dollar continued to lack popularity among the general public. Consequently, by the 1880s, its production was largely relegated to a novelty status. Nevertheless, collectors held an affinity for it, a sentiment that persists to this day. This fondness is attributed to its availability and the possibility of assembling a triad of coins, each representing a distinct type. And, naturally, the unconventional design featuring Lady Liberty adorned with a distinctive headdress.