1903 $2 1/2 Liberty PCGS MS66 CAC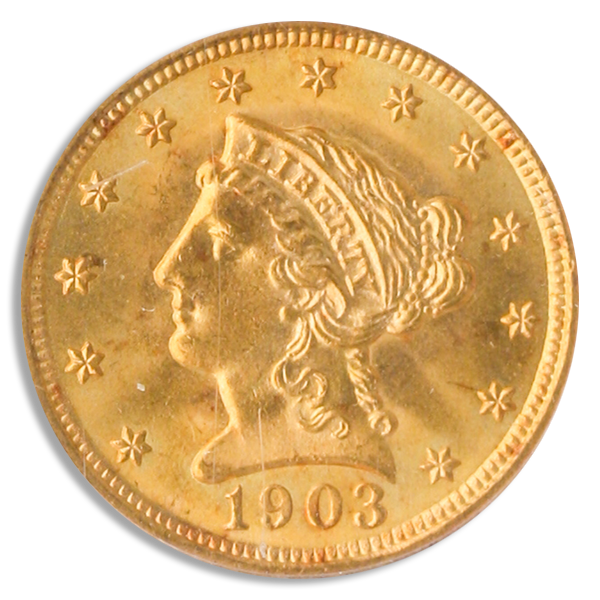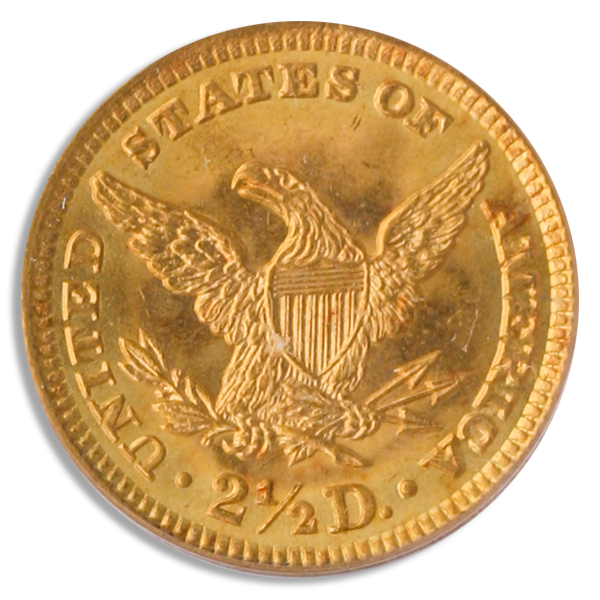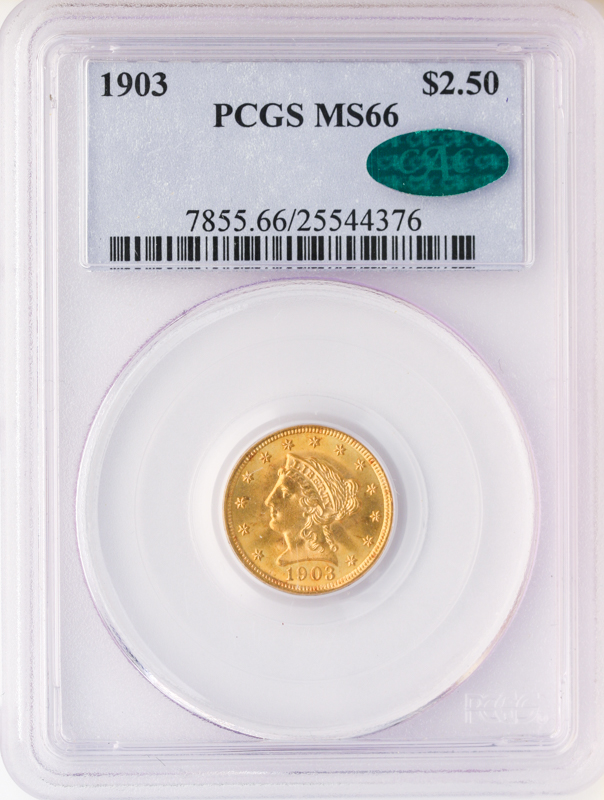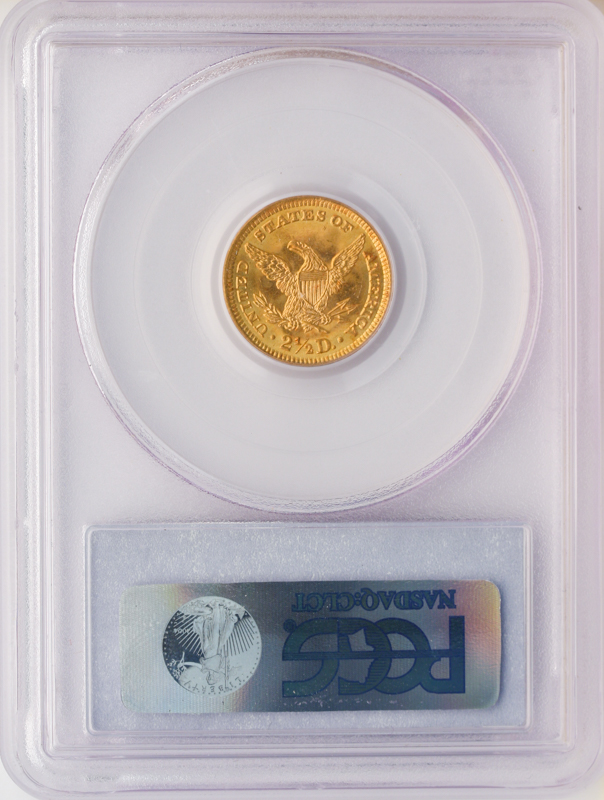 This portrayal presents a more feminine representation of Miss Liberty, facing leftward, adorned with a raised coronet bearing the inscription LIBERTY. Her hair is stylishly arranged in a bun and enhanced with a strand of pearls, while the date is positioned beneath her, encircled by 13 stars. The design exudes an air of simplicity and aesthetic charm. The reverse continues to follow the pattern used since 1808, although with minor variations in the size of letters and numbers; nevertheless, the core elements remain unchanged. Similar to its predecessor, the Classic Head Type does not include the motto E PLURIBUS UNUM. The introduction of the Classic Head Type was a temporary measure to reintroduce gold coins into circulation. While it achieved notable success, it was not conceived as a lasting design. The Mint sought a representation of Liberty that would befit a growing and prosperous nation, and a mere reiteration of the 1808 Large Cent design would not suffice. In 1838, Christian Gobrecht introduced a fresh design for the gold eagle, which received widespread acclaim and subsequently influenced the half eagle design in 1839, followed by the quarter eagle in 1840. This design was considered enduring and conducive to achieving uniformity across all three circulating gold coin denominations. The Liberty Head Quarter Eagle holds a unique distinction as it maintained an unchanged design for the longest duration in the history of American numismatics, spanning an impressive 68 years. Unlike half eagles and eagles, the motto IN GOD WE TRUST was never incorporated into the quarter eagle design. Within this extensive timeframe, collectors encounter a range of significant rarities to pique their interest. Particularly scarce are the pre-Civil War, low mintage pieces from the southern Mints, Charlotte and Dahlonega. Additional notable rarities include those minted in Philadelphia between 1863 and 1877, with an exception for the unusually large mintages in 1873. Among these, the 1848 CAL issue holds particular renown. In that year, the Military Governor of California sent 230 ounces of California gold to the Mint, resulting in the production of 1,389 quarter eagles with CAL inscribed just above the eagle's head. This is widely considered America's first commemorative coin, rendering all 1848 CAL Quarter Eagles highly valuable and eagerly sought by numismatists. Given the extensive variety of issues, the Type is collected as a comprehensive category. Many enthusiasts endeavor to assemble sets encompassing coins from the five Mints involved in producing this type: Philadelphia, New Orleans, Charlotte, Dahlonega, and San Francisco.
A LITTLE STICKER MAKES A BIG DIFFERENCE.
Within each number of the coin grading scale is a small range of condition from low-end to high-end. Certified coins of the same grade can be of varying quality. Many of today's collectors want coins that are solid or premium quality for their assigned grade. CAC holds coins to a higher standard so you can be confident in the value of yours. We verify previously graded coins … and award our sticker only to those coins that meet the standard for today's selective buyer.
WHAT THE CAC STICKER MEANS:
Verified. Your coin has been verified as meeting the standard for strict quality within its grade.
Guaranteed. CAC stands behind our verification.
THE CAC STICKER IS BACKED BY EXPERIENCE.
CAC was founded by leading members of the numismatic community, including John Albanese, a respected authority on coin grading and the rare coin market.