1904-O Barber Quarter PCGS MS67 CAC +


.
Blanchard prides itself on sourcing the highest quality numismatics available anywhere. If there is a coin that you are searching for, contact us today. Learn more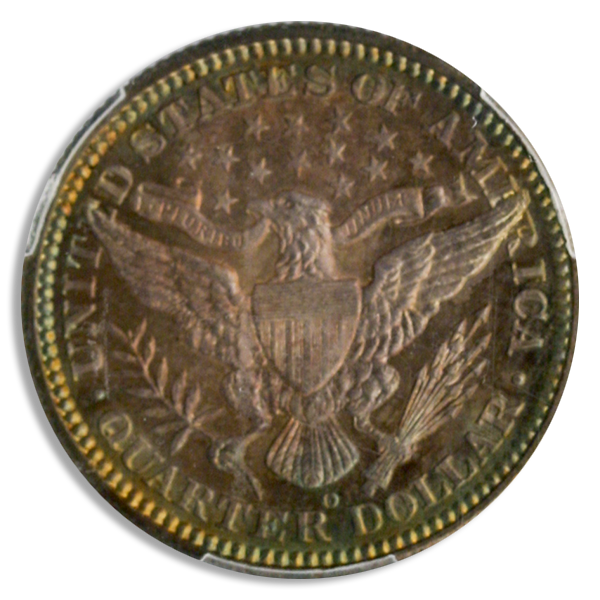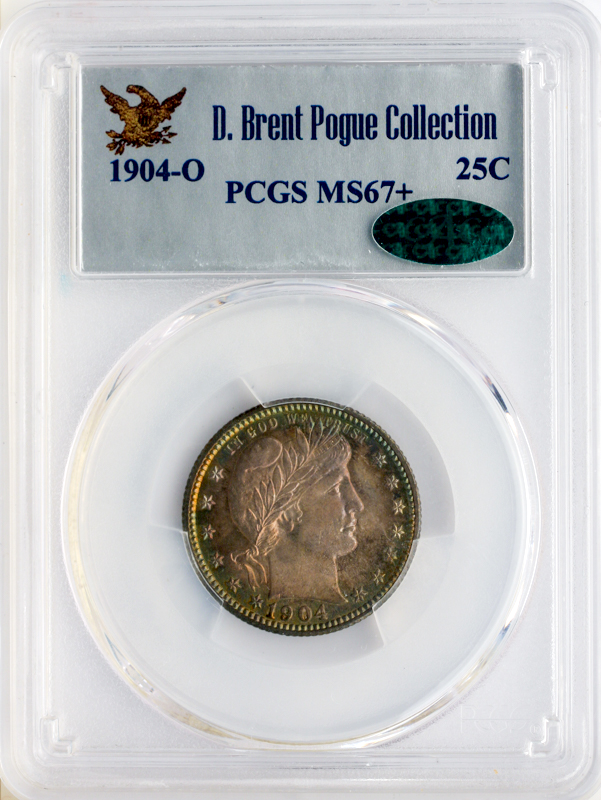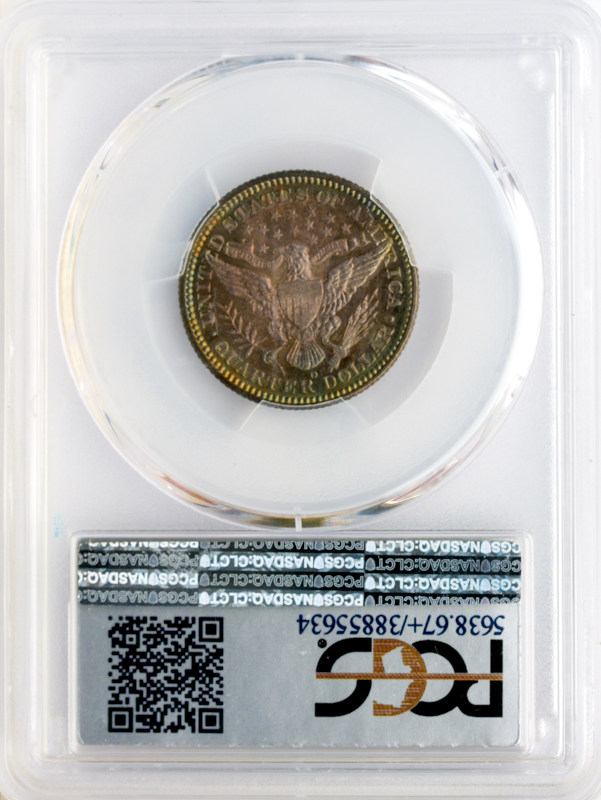 The 1904-O Barber Quarter, graded PCGS MS67 with CAC verification, stands as a remarkable example of historic craftsmanship. With its immaculate preservation and endorsement of CAC, this coin epitomizes the elegance of the Barber design while being a prized addition to any collection.
When in 1835 Congress ordered the creation of a mint in New Orleans, the city went all in. It presented the federal government with prime land smack dab in the middle of the French Quarter. Pioneering engineer and architect William Strickland was commissioned for the design, and when finished in 1838, the Greek Revival-style mint stood an impressive three stories high and 280 feet across.
Why did New Orleans need a mint? One reason is New Orleans' location at the mouth of the Mississippi River, which made it pivotal for trading throughout the Midwest. Additionally, more foreign trade was transacted in New Orleans at the time than in any other city in America. Vast quantities of gold and silver minted in Mexico and South America flowed into the city. And then there's the fact that there was simply a woeful shortage of coinage at the time. The Philadelphia Mint had been our nation's only mint before 1838, the US was rapidly growing, and paying for stuff with literal gold dust gets cumbersome after a while.
Things cranked along without great incident at the New Orleans Mint until, in 1861, the Confederate States of America seized the facility. Coin production quickly stopped, however, as the facility suffered from dwindling resources and increasing disarray.
After a little over a year of Confederate rule, the Union captured New Orleans and instituted a severe and unpopular period of martial law. The two-way hostility is perhaps best exemplified by this incident: a riverboat gambler climbed to the roof of the mint, tore down the US flag that hung there, and ripped the flag into shreds. The Union military governor of the city then had him hung — from a flagstaff projecting horizontally from the Mint building.
Like the city it's in, the New Orleans Mint has a storied history. (Which we at Blanchard are quite proud of, seeing as we're located in New Orleans.)
There are few surviving New Orleans coins in good condition, making them prized possessions for collectors.