1912 $10 Indian PCGS MS61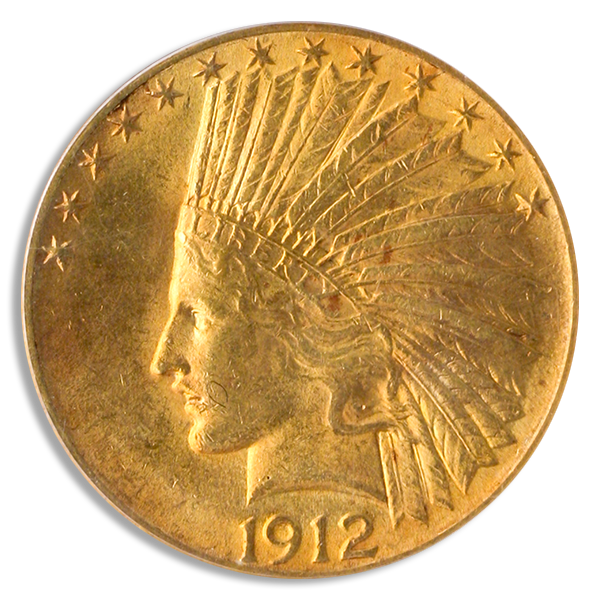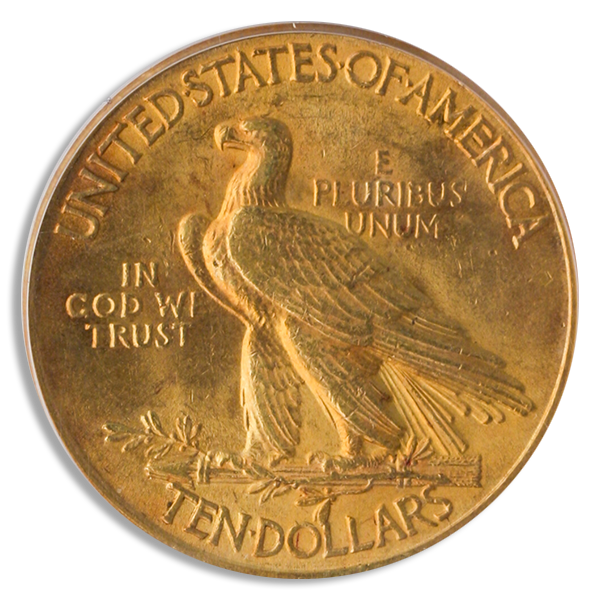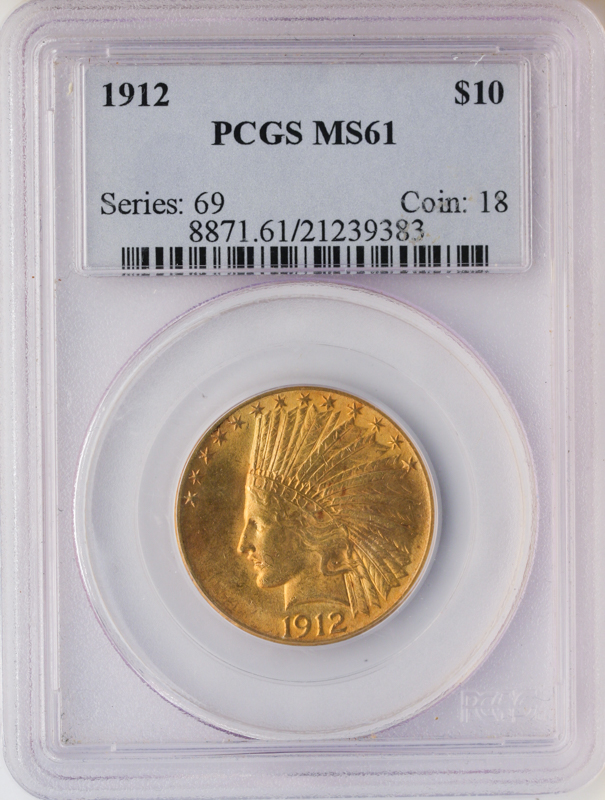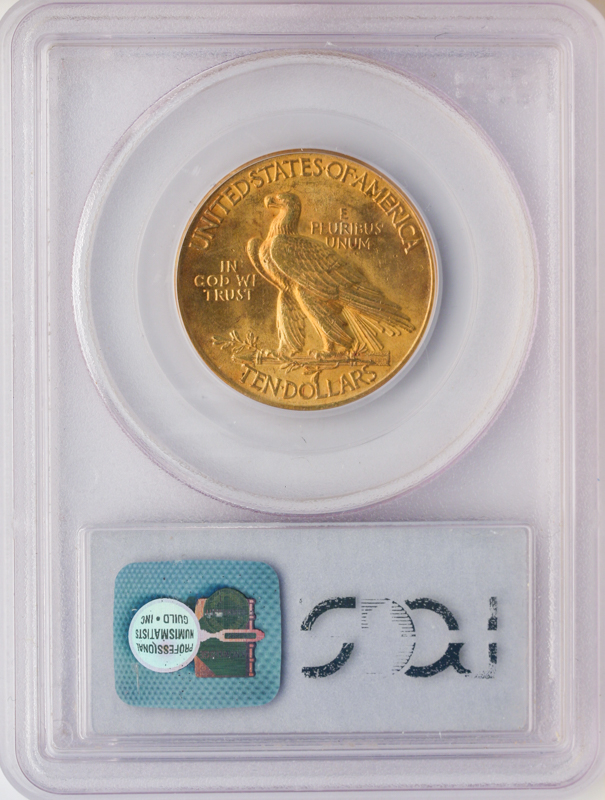 The 1912 $10 Indian Gold Eagle, graded PCGS MS61, preserves the intricate design and luster that define this iconic American coin. With its uncirculated grade, this coin offers collectors an opportunity to own a piece of history from the early 20th century, showcasing the artistry and quality of American coinage during that era.
Bowing to public pressure, Congress ordered the motto IN GOD WE TRUST be placed on the coin, as mandated by the Act of March 3, 1865. The motto was added to the reverse, above the eagle's left shoulder.
Beginning in 1912, the number of stars on the edge of the coin was increased from 46 to 48, reflecting the addition of New Mexico and Arizona as new states to the Union. An additional, extremely minor modification was made to the location of the U in UNUM.
Considered one of the best-looking coins ever to leave an American Mint, Indian Head Eagles are widely collected. Many build complete date and mintmark sets, lacking only the prohibitively rare (and expensive) 1933 issue.