1916 Standing Liberty Quarter NGC VF35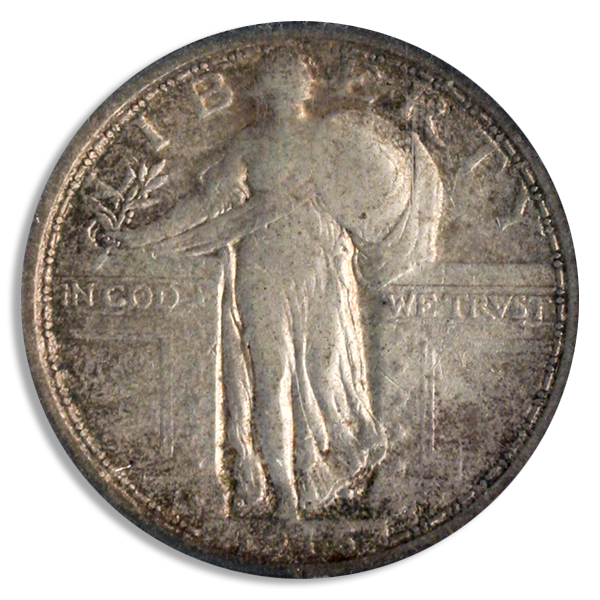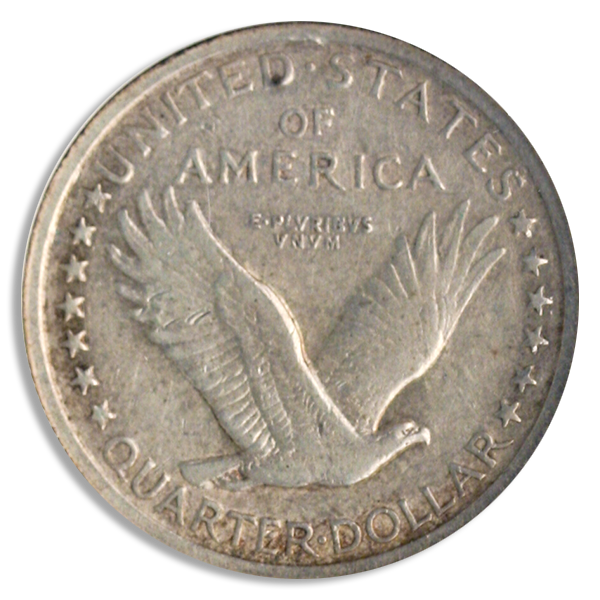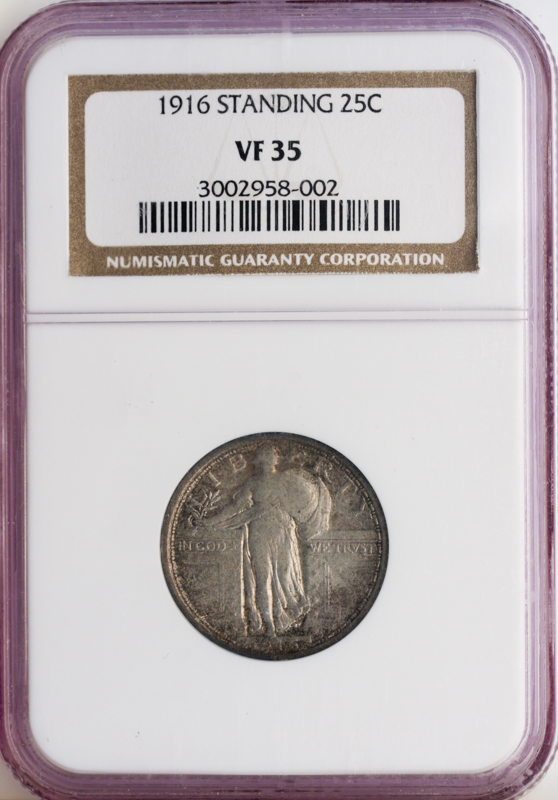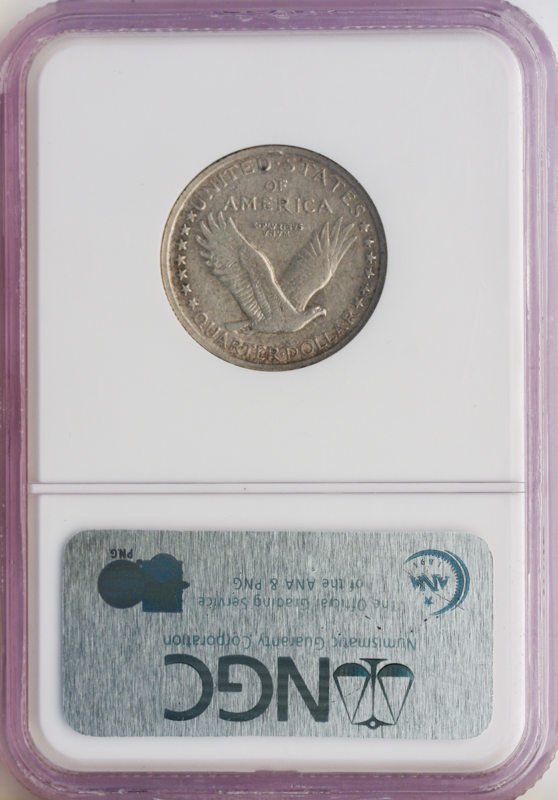 The 1916 Standing Liberty Quarter, graded NGC VF35, represents a captivating piece of early 20th-century American coinage. With clear details and a Very Fine grade, this coin offers a glimpse into the artistry and history of its era.
The obverse depicts Lady Liberty facing right, symbolically gazing toward WWI in Europe. Holding an olive branch, she confidently strides through an opening in a wall engraved with "In God We Trust." She advances, as the coin's designer said, in "the defense of peace as her ultimate goal." Additional inscriptions are "LIBERTY" and the date.
This is all pretty dignified. So was so scandalous about the design? Two things:
Firstly, rumor had it that Liberty's model was Doris Doscher, who later became a silent film star. In 1972, newspapers revealed that the actual model was Broadway actress Irene MacDowell. Her name had been withheld due to her husband's jealousy (he played tennis with the coin's designer).
Secondly, the design changed in 1918 to add chain mail to cover Liberty's bare right breast.
In the absence of a scandal, the public invented one; everyone assumed the chain mail was added because of public outcry over modesty. In fact, it was for reasons of practicality — one can hardly expect to vanquish one's foes without a full plate of armor.
On the coin's reverse, an eagle soars in flight, accompanied by 13 stars. The reverse inscriptions read "UNITED STATES OF AMERICA," "E PLURIBUS UNUM," and "QUARTER DOLLAR."
From 1916 to 1930, the quarter was minted in Philadelphia, except for 1922 when no quarters were produced. The Denver and San Francisco mints also irregularly minted the coin. Composed of 90% silver and 10% copper, the Mint continued its production until 1930, after which it introduced the Washington Quarter, the quarter we use today.