1923 $1 Peace Silver Coin NGC MS66 CAC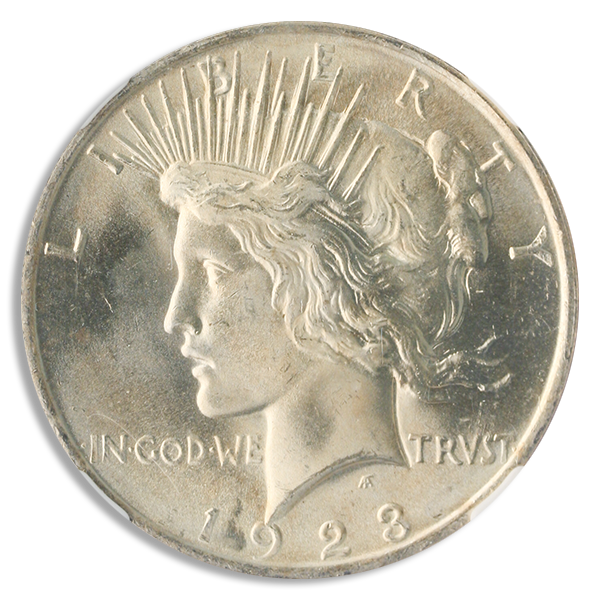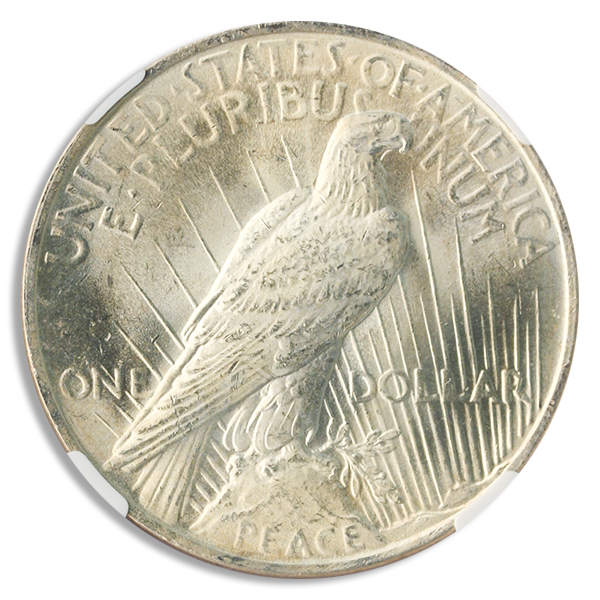 The Peace Dollar, a silver coin series minted from 1921 to 1935, stands as an enduring masterpiece in the realm of numismatics. Renowned for its elegant simplicity and its connection to the post-World War I era of tranquility, it holds a unique position as the final silver dollar to circulate in the United States, rendering it immensely desirable among collectors. Beyond its familiar countenance, what remains less widely acknowledged is the scarcity of Peace Dollars in high-grade conditions. In the wake of World War I, numismatic enthusiasts clamored for a coin to symbolize and commemorate the peace that followed the devastating conflict, often referred to as the "war to end all wars." Farran Zerbe, the President of the American Numismatic Association from 1908 to 1910, was among the first to propose the concept of a coin that would embody America's role in the post-war peace process. A competition was initiated to select the design for this significant coin, with the honor ultimately bestowed upon a 34-year-old Italian sculptor named Anthony de Francisci. His stated aspiration for the coin was to capture the essence of the nation - its intellectual dynamism, vitality, and vigor. The obverse of the Peace Dollar showcases a left-facing portrait of Miss Liberty adorned with a radiant crown. Above her crown, the word "LIBERTY" is inscribed, while "IN GOD WE TRUST" and the coin's year of minting are placed below. On the reverse, a bald eagle perches on a rock, clutching an olive branch, while the word "PEACE" adorns the scene beneath. The background is illuminated by rays of sunlight. Notably, De Francisci initially created two distinct designs for the coin's reverse. One depicted an eagle breaking a sword, while the other featured the more tranquil image of the eagle holding an olive branch. Initially, the design with the broken sword was chosen but was swiftly replaced with the olive branch motif following public concerns that the former symbolized defeat rather than peace.
A LITTLE STICKER MAKES A BIG DIFFERENCE.
Within each number of the coin grading scale is a small range of condition from low-end to high-end. Certified coins of the same grade can be of varying quality. Many of today's collectors want coins that are solid or premium quality for their assigned grade. CAC holds coins to a higher standard so you can be confident in the value of yours. We verify previously graded coins … and award our sticker only to those coins that meet the standard for today's selective buyer.
WHAT THE CAC STICKER MEANS:
Verified. Your coin has been verified as meeting the standard for strict quality within its grade.
Guaranteed. CAC stands behind our verification.
THE CAC STICKER IS BACKED BY EXPERIENCE.
CAC was founded by leading members of the numismatic community, including John Albanese, a respected authority on coin grading and the rare coin market.