1936 Bridgeport Silver Commemorative Half PCGS MS65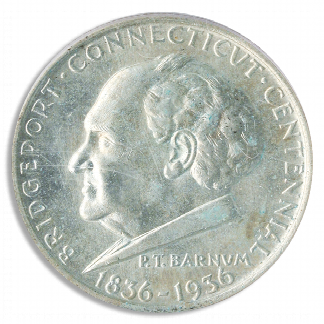 To commemorate the 100th anniversary of the incorporation of the city of Bridgeport, Connecticut, authorization for a new fifty-cent piece was given on May 15, 1936.
Designed by Henry Kreis, the obverse design features the bust of P.T. Barnum (Bridgeport's most famous citizen) and an art deco eagle takes up the reverse design.