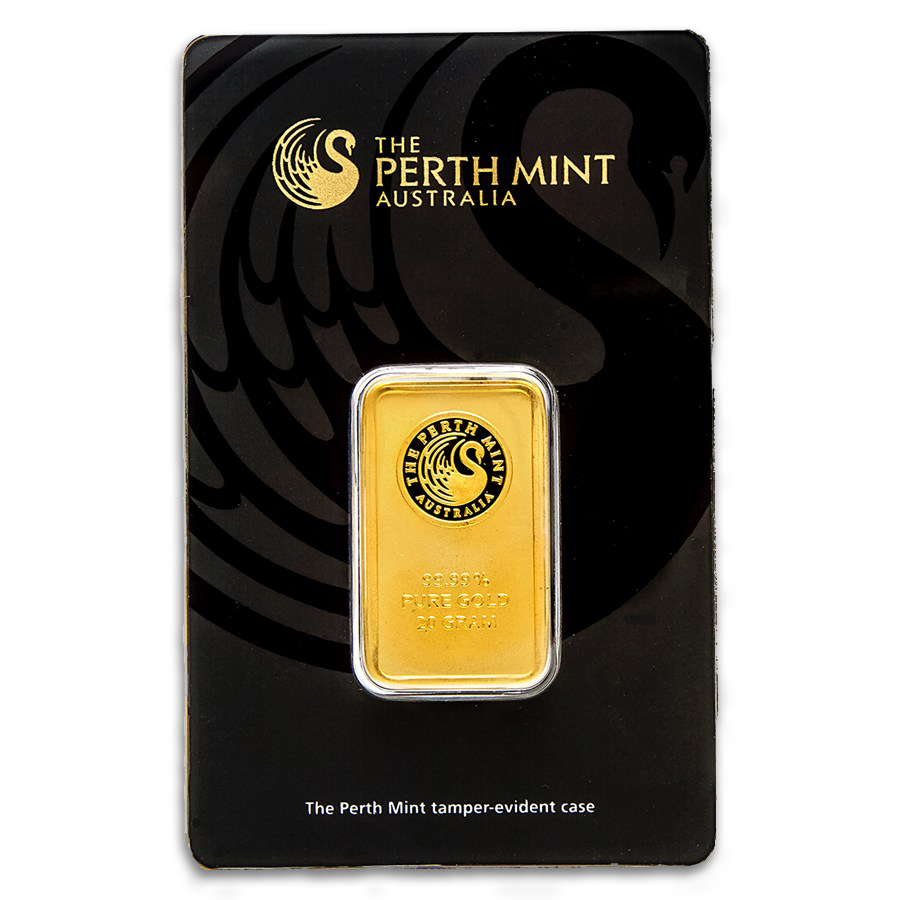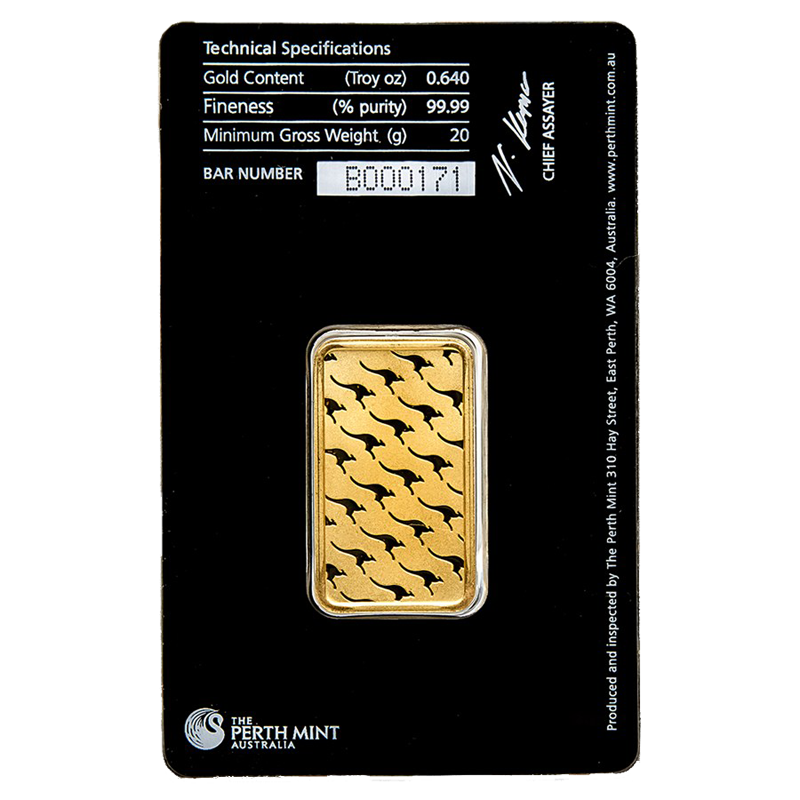 Exceptional Craftsmanship
In business for over a century, the Perth Mint is world renowned for their beautiful craftsmanship. The third branch of the Britain's Royal Mint (joining Sydney and Melbourne, now closed), the Perth Mint opened in response to significant gold discoveries in Coolgardie and Kalgoorlie. 
History
Initially, the Perth Mint made gold sovereigns, but discontinued that practice in 1931, when Britain moved away from the gold standard.  At that point, the refinery turned their attention to creating gold bars like those shown here.
Design
This 20 gram bar is made of .9999 fine gold and is sealed in a protective assay package. The obverse is stamped with the Perth Mint swan, along with weight and purity measures. The reverse highlights diagonally repeating kangaroos, honoring Australia's wildlife heritage.
Prices Shown Subject to Change
The pricing quoted on this page is based on the current market price for this precious metal, which constantly fluctuates and we continuously update from 7 a.m. – 5 p.m. CT, Monday through Friday.
Online Orders
You will be charged the price listed at the time you place your order. This price will be guaranteed once we contact you to lock your order and issue a confirmation number. To protect against the rare event of abnormally volatile market conditions, we reserve the right to deny pricing quoted on this website.
Phone Orders
You will be charged the market price at the time you lock in your order with us.