1852-O $20 Liberty NGC


.
Blanchard prides itself on sourcing the highest quality numismatics available anywhere. If there is a coin that you are searching for, contact us today. Learn more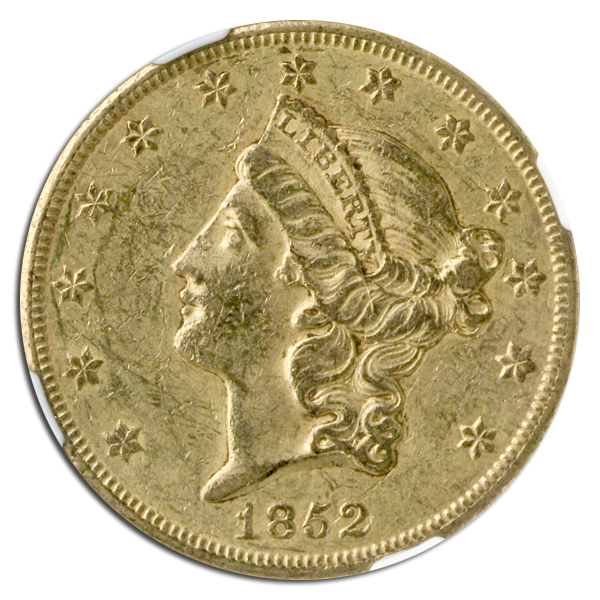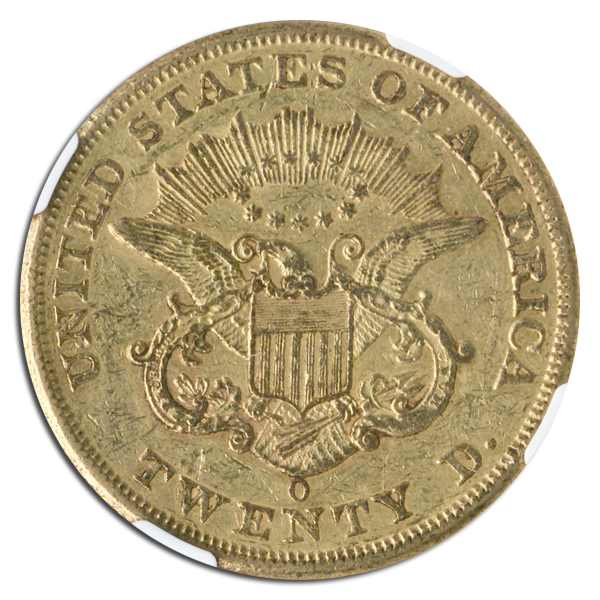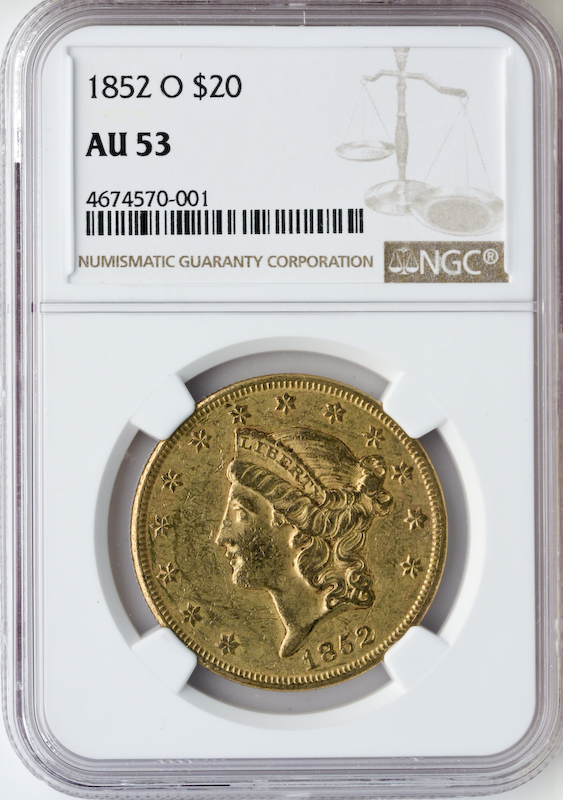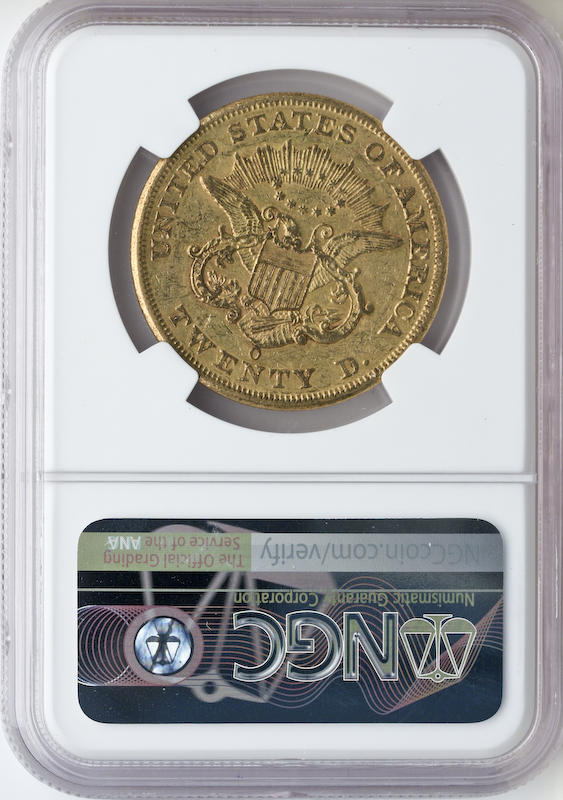 The obverse showcases Liberty facing to the left, encircled by a ring of 13 stars, her hair cascading down to her shoulder. An embossed coronet (crown) adorns her head, featuring the word LIBERTY, while the date resides at the bottom of the design. The portrait's inspiration derives from a Greco-Roman statue, a source of admiration for designer James Longacre. On the reverse, an eagle with outstretched wings takes center stage, with a Union shield positioned over its chest. The eagle's right claw clutches an olive branch, and its left claw firmly grips arrows. A combination of an oval formed by 13 stars and a radiating pattern sits above the eagle's head. The denomination, expressed as TWENTY D., occupies the lower portion. Flanking the shield, double scrolls serve as Longacre's reference to the double eagle denomination. On the left scroll, the phrase E PLURIBUS is raised, while the right scroll bears the word UNUM, also in raised relief. Type 1 Liberty Head Double Eagles were minted annually from 1850 to 1866, constituting a series characterized by its abundance of rarities. Mint-state examples of these coins are invariably scarce, with most categorized as rare, and a significant portion falling into the very rare category. Of particular scarcity are the issues from branch Mints, with those from New Orleans standing out as among the scarcest in the series. Notably, a considerable portion of the 1861 issue from New Orleans was struck during the Confederacy period. Unfortunately, distinguishing between coins struck by the United States and those struck by the Confederate States is unfeasible. According to Breen, approximately 71% of the mintage was produced under Confederate control, suggesting that most collectors in possession of an 1861-O specimen likely hold a coin minted while the Confederate flag fluttered over the Mint. An issue attaining legendary status is the 1861 Paquet Reverse variation. In that year, Mint Engraver Anthony Paquet modified the reverse, most notably altering the lettering and rim. Paquet's version features more elongated and slender letters. The border on Paquet Reverse coins is notably narrower compared to the original Longacre version. Despite its artistic appeal, the changes proved impractical, with the slender rim failing to adequately protect the design from wear and contributing to premature die breakage. Consequently, the Mint Director ordered the reinstatement of the old reverse and instructed the San Francisco Mint, via telegram, to cease using the new version. Only two Paquet Reverse specimens from the Philadelphia Mint are known to exist. San Francisco Mint coins, with a mintage of 19,250 before production cessation, occasionally surface and are regarded as highly desirable double eagles, commanding greater value than their mintage would suggest.