$20 Liberty Coin MS64 Grade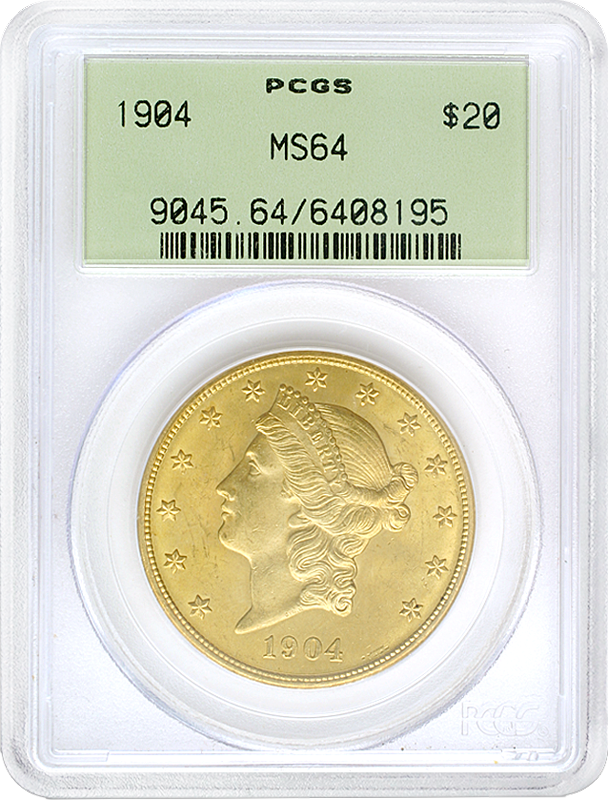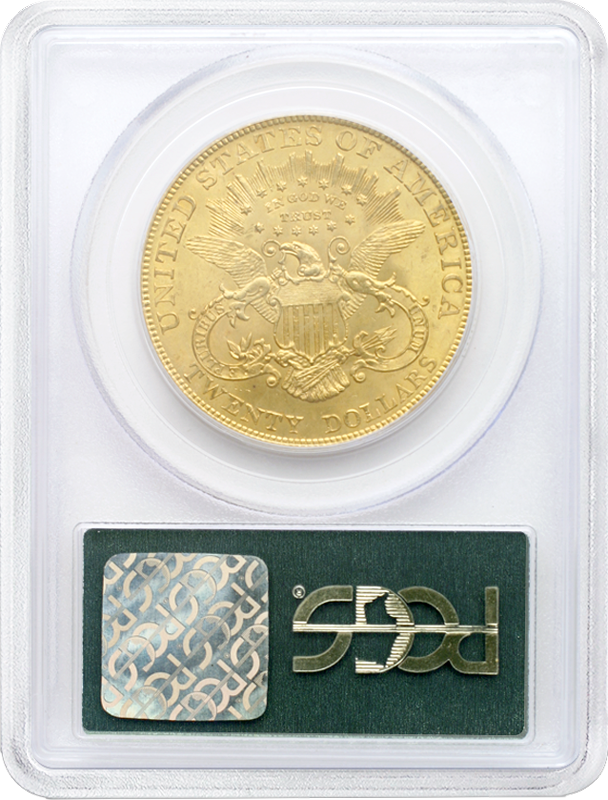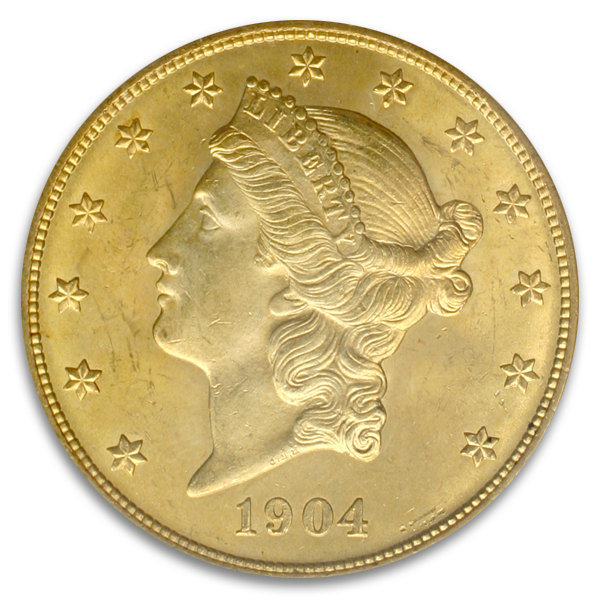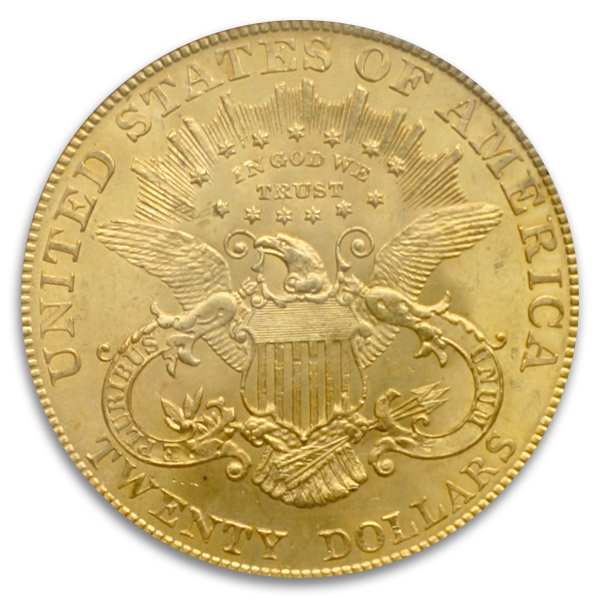 A Prized Symbol of America's Golden Age
Originally produced in response to surpluses flowing in from the Gold Rush of 1849, this very large and extremely lovely $20 Liberty "Double Eagle" coin reigned supreme in America and abroad from 1850 until 1907. Today, its Near-Gem Uncirculated (MS64) grade represents a wise addition to any portfolio. It is a proven performer and tangible reminder of America's hard-money heritage.
Many Went Abroad and Remain There Today
Of this coin's three mintages, the Type III Liberty Double Eagle was the largest, with more than 64 million coins minted from 1877 through 1907. The $20 Liberty was the coin of choice for foreign investing from the late 19th through the early 20th century, becoming a building block of America's expanding economy during the Industrial Revolution. Many of the foreign-held Liberties, called "Overseas Liberties," remain abroad today and are highly sought-after as rarities.
Comparison Chart