$20 Liberty Very Fine


In stock, ships immediately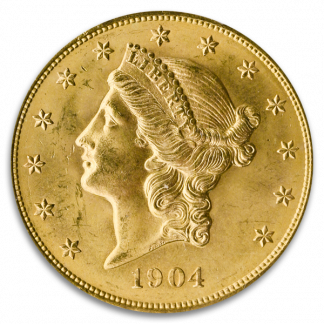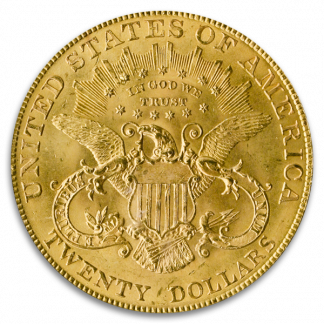 A Stable, Lucrative Alternative to Bullion
For a coin that delivers both aesthetic appeal and positive returns, consider the "VF $20 Lib." Since 2000, its value has appreciated by more than 300%. It carries a numismatic premium, but lower circulated grades typically trade at close to the gold spot price. Unlike bullion coins that fluctuate dollar for dollar with the gold spot, the VF $20 Lib reacts to larger moves in the gold spot price - a lack of volatility that is highly appealing to bullion buyers.
Own a Piece of History
The $20 Liberty coin, also called the "Double Eagle," is the largest American gold coin ever made for general circulation. The denomination came into being as a result of the California gold rush, when it became obvious that it was more efficient to make one $20 gold coin than two $10 gold coins. Today, it is one of the two most widely traded and collected American gold coins.
Comparison Chart