2023 1 oz. Gold American Eagle (BU)
Credit / PayPal / Venmo
$1,991.82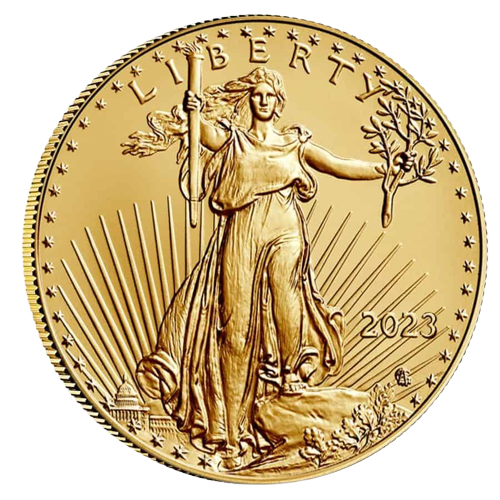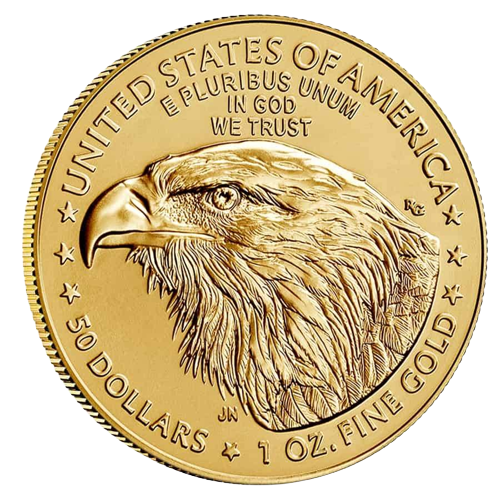 Introduction
The 2023 1 oz. Gold American Eagle is a highly sought-after and prestigious investment option for collectors and investors. Struck with one troy ounce of 22-karat gold, this coin embodies the rich heritage and timeless beauty of the United States. With its impeccable craftsmanship, iconic design, and intrinsic value, the 2023 1 oz. Gold American Eagle is a symbol of wealth preservation and a treasured addition to any precious metal's portfolio. The coin is struck in Brilliant Uncirculated (BU) condition, ensuring its pristine appearance without any signs of wear.
History
The history of the 2023 1 oz. Gold American Eagle traces back to 1986 when it was first introduced by the United States Mint. As part of the American Eagle Bullion Program, these coins were authorized under the Gold Bullion Coin Act of 1985, aiming to provide a convenient and accessible means for individuals to invest in gold. The iconic design draws inspiration from the classic Saint-Gaudens Double Eagle, a renowned gold coin of the early 20th century. Throughout its history, the 1 oz. Gold American Eagle has maintained its status as a symbol of wealth preservation and a tangible representation of American heritage, making it a coveted choice among collectors and investors worldwide.
Design
The design of the 2023 1 oz. Gold American Eagle is a testament to artistic brilliance and patriotic symbolism. On the obverse side, a timeless depiction of Lady Liberty takes center stage, inspired by the iconic design by Augustus Saint-Gaudens. She confidently strides forward, draped in a flowing gown, holding an olive branch in one hand to symbolize peace and a torch in the other to represent enlightenment. The rays of the sun radiate behind her, adding to the coin's majestic allure. On the reverse, a powerful image of an eagle is portrayed. The intricate details and expert craftsmanship of the 2023 1 oz. Gold American Eagle makes it a captivating and treasured piece for numismatic enthusiasts and investors alike.