$3 Gold Certified MS62


.
Blanchard prides itself on sourcing the highest quality numismatics available anywhere. If there is a coin that you are searching for, contact us today. Learn more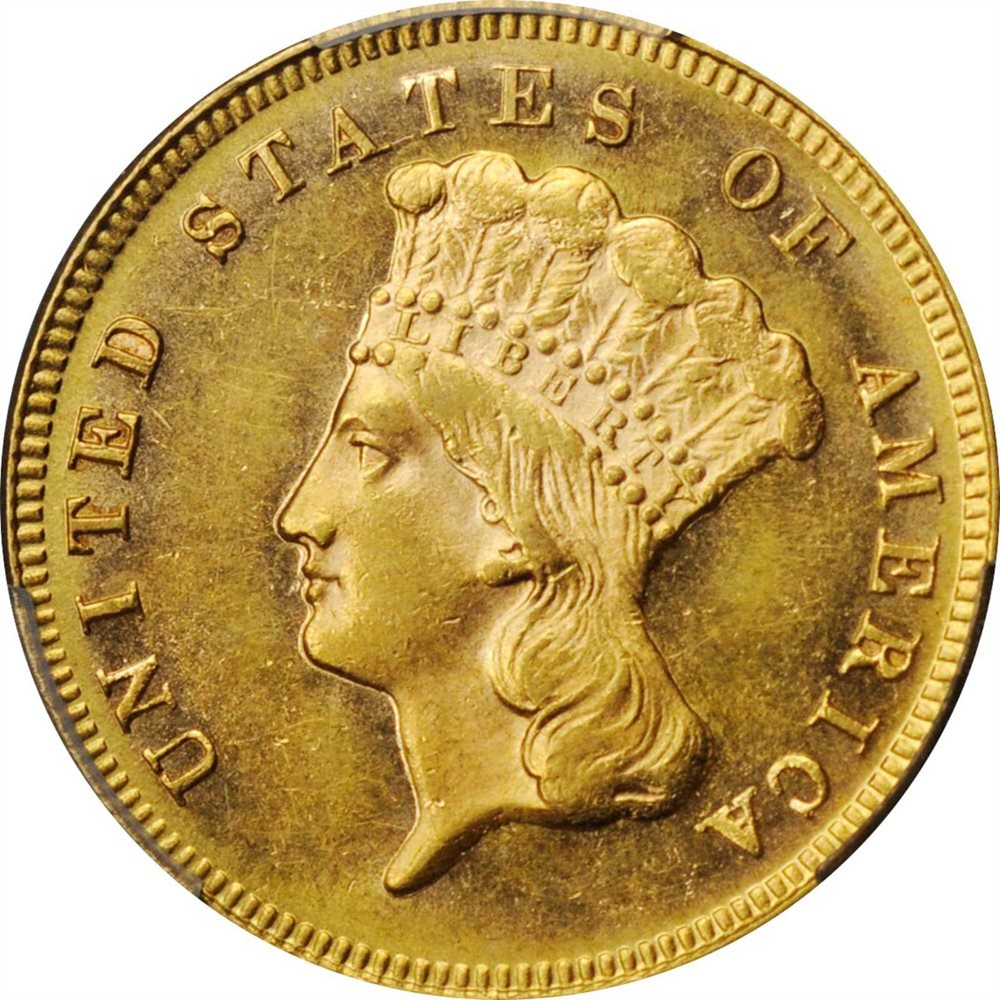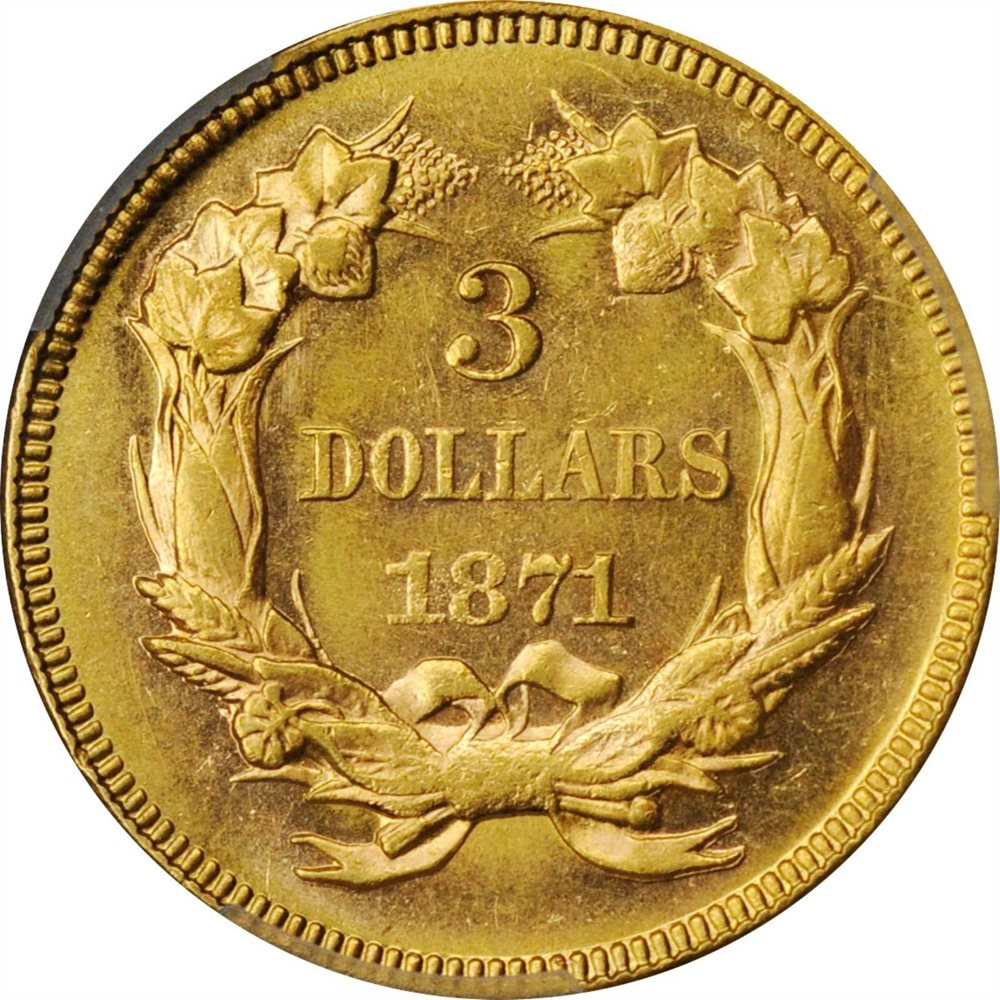 The obverse of the coin presents Liberty facing to the left, encircled by the inscription UNITED STATES OF AMERICA. Adorned with an Indian headdress graced with ostrich plumes, Liberty has a band on the headdress that bears the inscription LIBERTY. On the reverse, a wreath composed of wheat, cotton, corn, and tobacco takes center stage. Within this wreath, both the denomination and the date find their place. Positioned beneath the wreath is the mintmark. Commonly known as the Indian Princess Head, this coin's obverse showcases an image of Liberty that does not depict an American Indian, but rather draws inspiration from the Greco-Roman sculpture Venus Accroupie, which the designer greatly admired in a museum in Philadelphia. The inclusion of the headdress is intended to infuse a sense of national identity into the coin. This specific style of headdress had been utilized by engravers as far back as 1562, serving as a universally recognizable emblem of America. The wreath not only highlights the country's agricultural abundance but also conveys a political message: In 1854, America was grappling with division as the impending Civil War loomed. As cotton was exclusively grown in the South, its incorporation into the wreath sought to convey a theme of unity for the nation. Three-dollar coins were minted in Philadelphia, Dahlonega, New Orleans, and San Francisco. Reflecting the lack of demand for this denomination, branch Mints only engaged in coin production for a mere 5 out of the 35 years, and always in limited quantities.