$3 Gold Certified MS64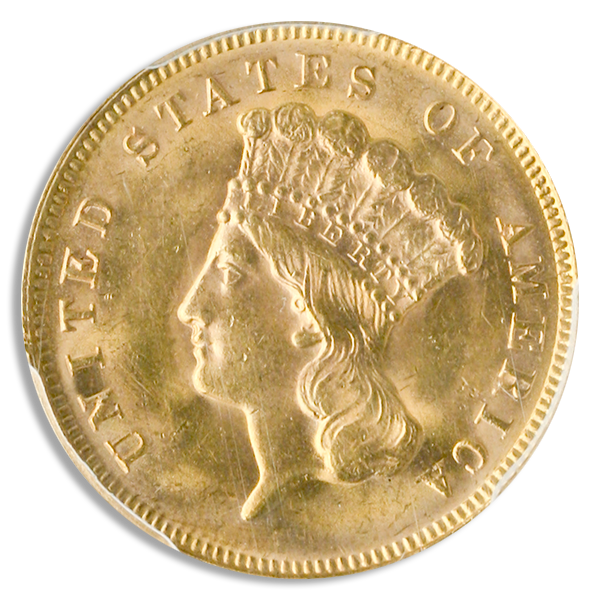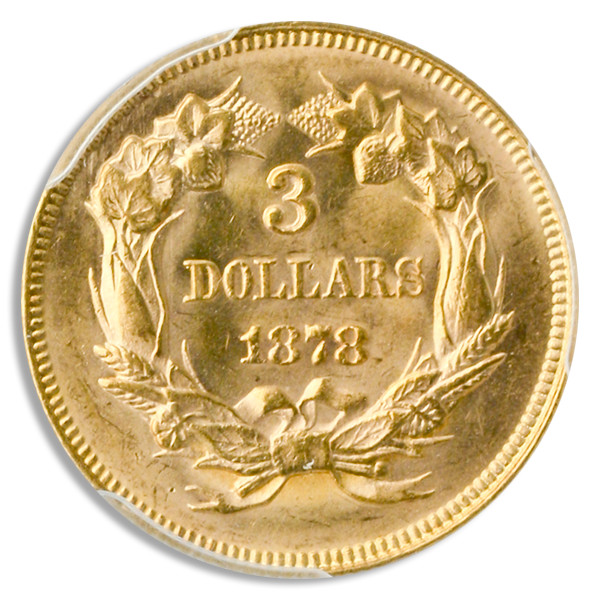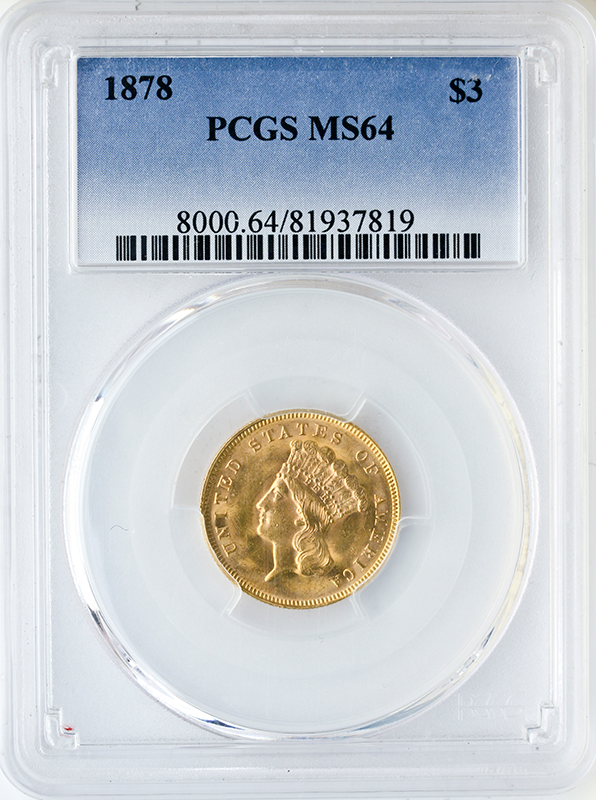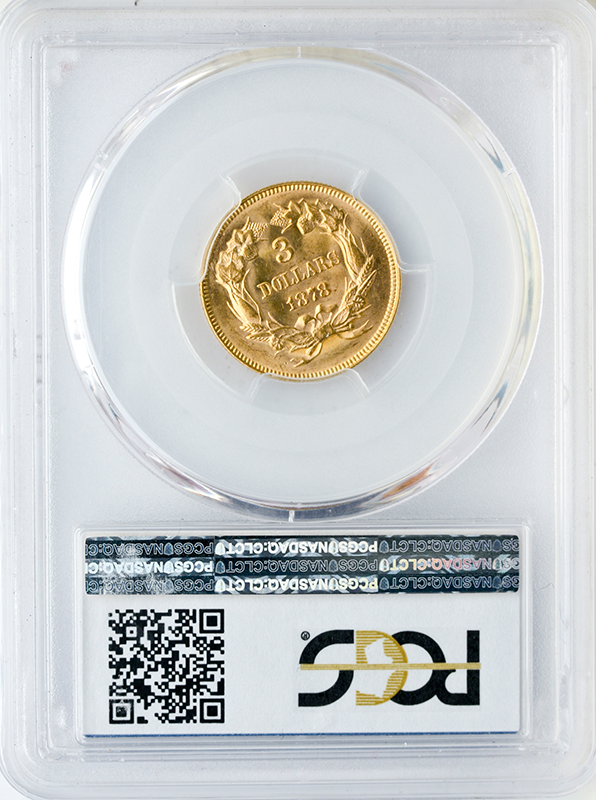 The obverse has Liberty facing left surrounded by the legend UNITED STATES OF AMERICA. Liberty wears an Indian headdress featuring ostrich plumes. A band of the headdress is inscribed with LIBERTY. The reverse displays a wreath of wheat, cotton, corn and tobacco. Within the wreath is the denomination and date. The mintmark is placed below the wreath.
This coin is often referred to as the Indian Princess Head. The portrait of Liberty is not an American Indian, but an image based on the Greco-Roman statue Venus Accroupie the designer admired in a Philadelphia museum. The headdress is meant to add a national character to the piece. This particular headdress had been used by engravers from as early as 1562 as a universally recognized symbol of America. The wreath serves to point out America's agricultural wealth. It is also makes a political statement: In 1854 America was a divided nation, and the Civil War was fast approaching. Cotton was exclusively a Southern crop, and its addition to the wreath leant a unifying theme to the coin.
Three-dollar pieces were minted in Philadelphia, Dahlonega, New Orleans and San Francisco. Attesting to the lack of demand for the coin, branch Mints only produced coins in 5 of the 35 years, and always in small numbers.