1909-D $5 Indian NGC MS65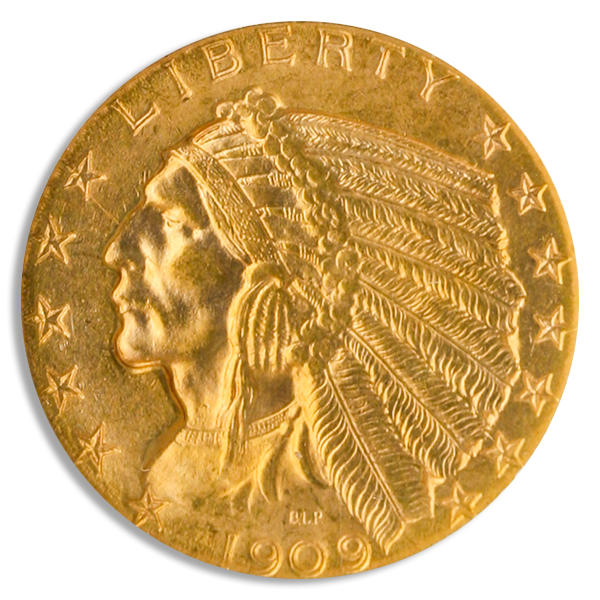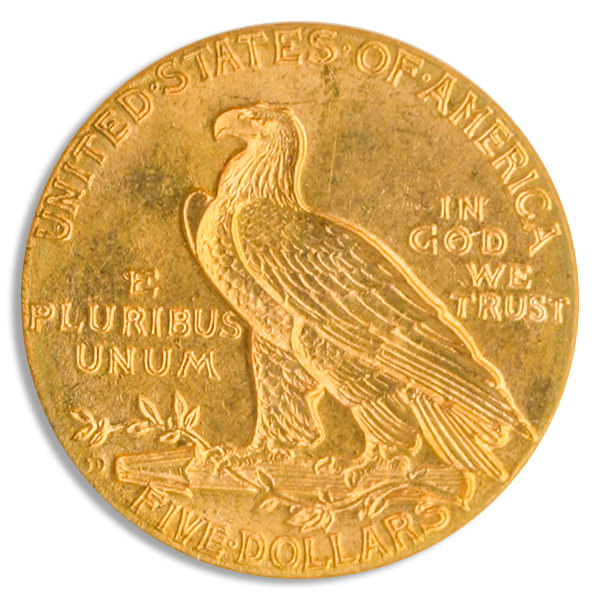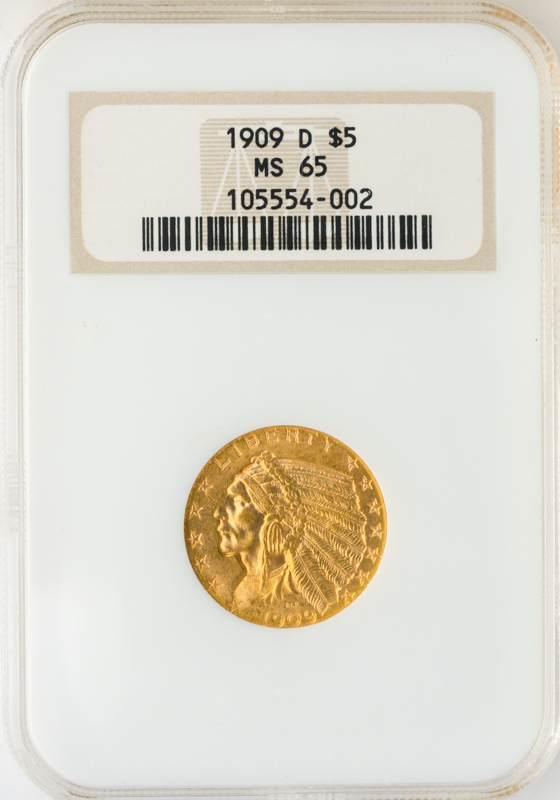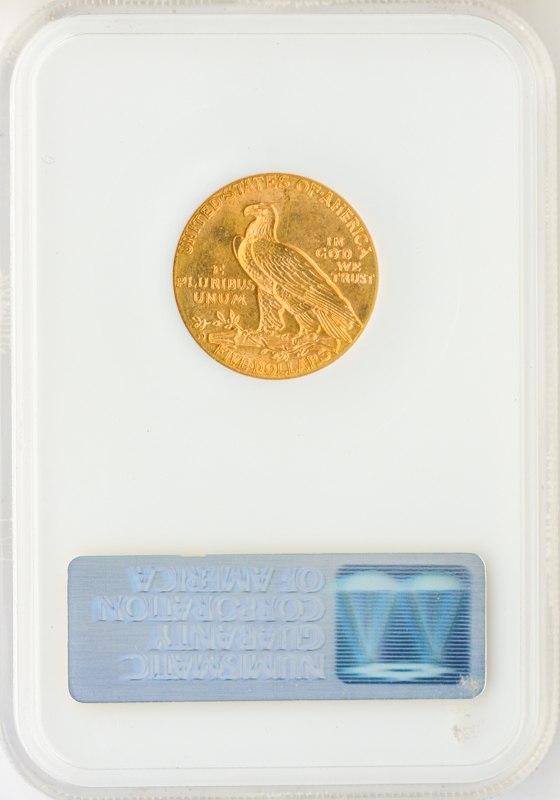 This design features a Native American Indian facing left wearing a feathered headdress. The date is at bottom, LIBERTY is at the top, six stars are along the left edge, and seven stars line the right edge. The reverse depicts an eagle at rest standing on a bundle of arrows with an olive branch wrapping around them. To the left of the eagle is E PLURIBUS UNUM, and to its right is the motto IN GOD WE TRUST. The denomination is at the bottom. Along the edge UNITED STATES OF AMERICA arcs across the top half of the coin. It is a testament to the designer's skill that although laden with writing, the coin does not appear cluttered or crowded.
President Roosevelt wanted American coins to be among the finest in the world. He enlisted one of the nation's foremost sculptors to bring this vision to life, the result being the new, beautiful Saint-Gaudens Eagle and Double Eagle. Next to be redesigned were the quarter eagle and half eagle. Mediocrity would not suffice. Roosevelt knew that the Mint's Chief Engraver, Charles Barber, could never create anything beyond the banal, and would also be a hindrance to any outside engraver invited to the Mint. Working secretly through a personal friend, Roosevelt had sculptor Bela Lyon Pratt prepare models for the new quarter eagle and half eagle. Roosevelt loved the results and ordered the Mint to strike coins as soon as possible. The result is a coin considered to be one of the most beautiful the Mint has ever created.
Indian Head Half Eagles are widely collected due to their beauty. Typically, collectors choose one high-grade example to place in a Type set. Others will build a four-coin set containing one coin from each of the four producing Mints. This is a pricey collection, as the 1909 issue is the only New Orleans Mint Half Eagle. The 1909-O is one of the key dates in the series and is rather expensive in all grades. Serious collectors work toward a complete 24-piece date and mintmark set.