$5 Indian Certified MS64 CAC (Dates/Types Vary)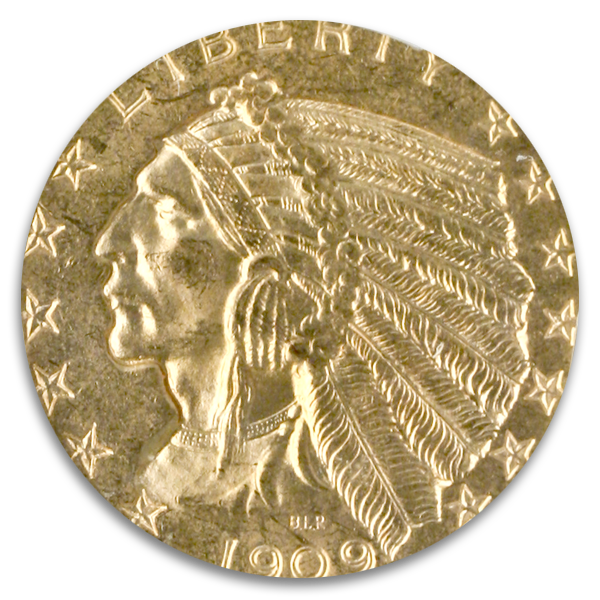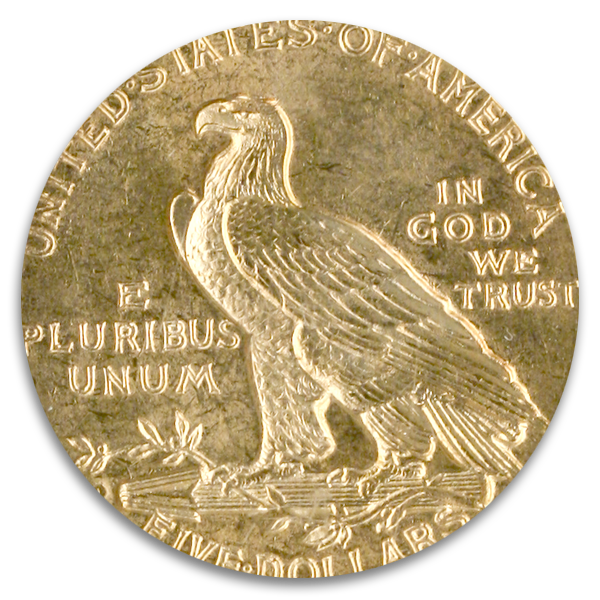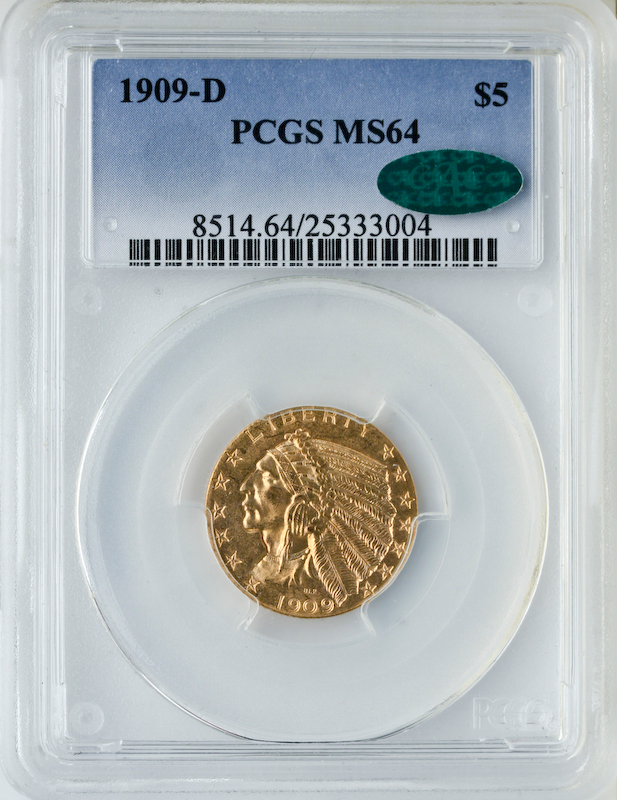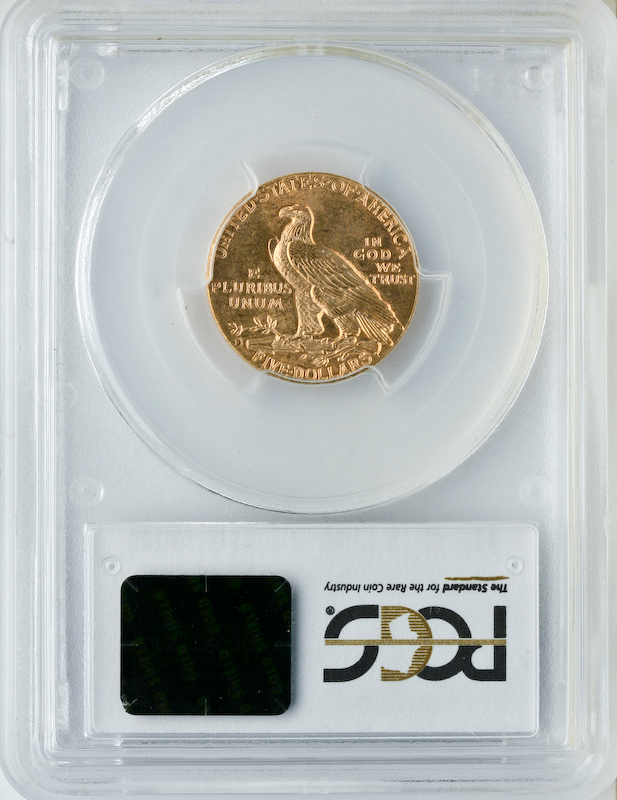 Introduction
The $5 Indian Half Eagle, certified as Mint State 64 (MS64) and bearing a CAC (Certified Acceptance Corporation) sticker, holds a special place in American history as a unique and iconic piece of artistry. The coin was first minted in 1908 and continued production until 1929. The $5 Indian Half Eagle, minted in .900 fine gold with a weight of 8.359 grams (approximately 0.2419 troy ounces), is treasured for its artistic innovation and historical significance, offering a tangible connection to America's past and a symbol of the nation's rich cultural heritage. It remains a sought-after and cherished collectible among investors, admired for its unique design and timeless appeal.
History
The history of the $5 Indian Half Eagle dates back to 1908 when President Theodore Roosevelt sought to revitalize and modernize American coinage designs. He commissioned sculptor Bela Lyon Pratt to create the artwork for the new $5 and $2.50 gold coins. Pratt's unique and innovative design featured an incuse, or sunken, relief, which set the coins apart from the traditional raised-relief designs of the time. The $5 Indian Half Eagle was minted from 1908 to 1916, and again in 1929, before production ceased due to the economic impact of World War I. During its short run, the coin faced challenges, such as the deep relief causing issues during striking, leading to adjustments in its design. Despite its relatively brief mintage, the $5 Indian Half Eagle has become a highly esteemed and beloved coin among collectors, revered for its artistic appeal, historical significance, and distinctive representation of American art.
Design
The $5 Indian Half Eagle features a distinctive and innovative design that sets it apart from other coins of its time. The coin's obverse showcases a Native American chief in a left-facing profile, adorned with a traditional feathered headdress. The word "LIBERTY" is inscribed above the chief's head. Notably, the design is incuse, meaning the image is sunken into the coin's surface, creating a unique and recessed appearance. On the reverse, a powerful and majestic eagle stands tall, holding a bundle of arrows in one claw and an olive branch in the other, symbolizing both strength and peace. The inscriptions "UNITED STATES OF AMERICA" and "FIVE DOLLARS" encircle the eagle. The coin's incuse relief and captivating imagery make the $5 Indian Half Eagle a masterpiece of American art, admired for its bold artistic vision and historical significance.
Comparison Chart

A LITTLE STICKER MAKES A BIG DIFFERENCE.
Within each number of the coin grading scale is a small range of condition from low-end to high-end. Certified coins of the same grade can be of varying quality. Many of today's collectors want coins that are solid or premium quality for their assigned grade. CAC holds coins to a higher standard so you can be confident in the value of yours. We verify previously graded coins … and award our sticker only to those coins that meet the standard for today's selective buyer.
WHAT THE CAC STICKER MEANS:
Verified. Your coin has been verified as meeting the standard for strict quality within its grade.
Guaranteed. CAC stands behind our verification.
THE CAC STICKER IS BACKED BY EXPERIENCE.
CAC was founded by leading members of the numismatic community, including John Albanese, a respected authority on coin grading and the rare coin market.