2023 1 oz. Gold Canadian Maple Leaf (BU)
Credit / PayPal / Venmo
$2,204.35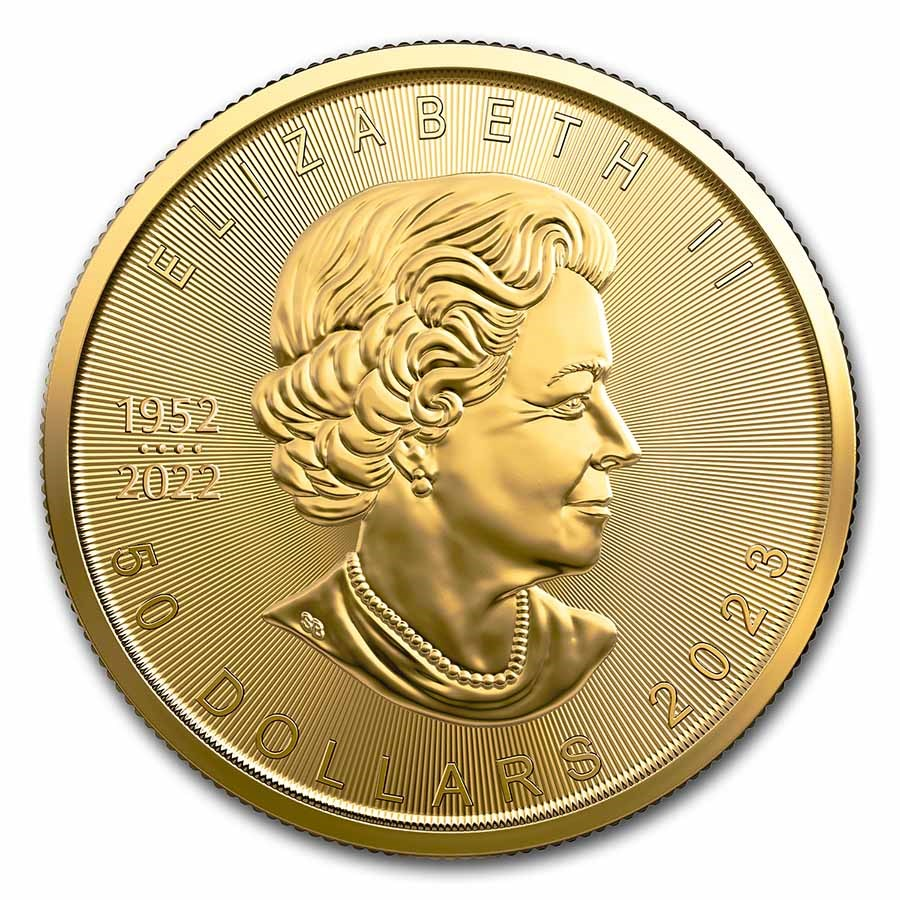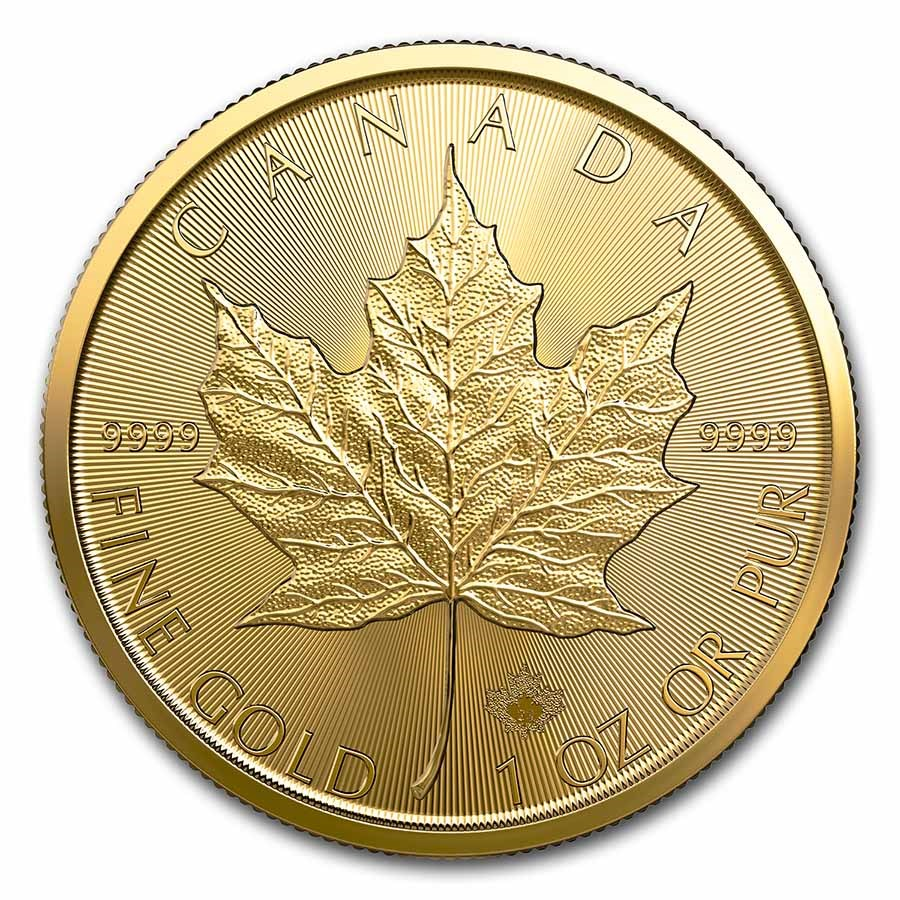 Introduction
The 2023 1 oz. Gold Canadian Maple Leaf, in Brilliant Uncirculated condition, is a highly coveted and prestigious coin produced by the Royal Canadian Mint. As part of the renowned Canadian Maple Leaf series, this coin continues the tradition of exceptional craftsmanship and high purity that the series is known for. Struck in 99.99% pure gold, the 2023 1 oz. Gold Canadian Maple Leaf showcases the highest standard of gold purity, making it a valuable and reliable investment option for those seeking a tangible and stable store of wealth. With its timeless design and Canadian heritage, this coin remains an esteemed and cherished addition to any precious metal's portfolio.
History
The 1 oz. Gold Canadian Maple Leaf holds a rich history dating back to its introduction in 1979. Produced by the Royal Canadian Mint, this iconic coin was one of the world's first gold bullion coins to be minted with a purity of 99.99% fine gold. As the series evolved, the coin saw various security enhancements, including radial lines and micro-engraved maple leaves, further solidifying its reputation for authenticity and value. The 1 oz. Gold Canadian Maple Leaf has become an enduring symbol of Canada's commitment to excellence in the precious metals market and remains a treasured addition to any investor's collection.
Design
The design of the 1 oz. Gold Canadian Maple Leaf is a breathtaking showcase of the nation's natural beauty and artistic craftsmanship. On the front of the coin, the iconic image of a single maple leaf takes center stage, meticulously detailed to capture every vein and contour. This symbol of Canada is surrounded by the inscriptions "Canada," "9999," and "Fine Gold 1 oz Or Pur." The obverse features a portrait of Queen Elizabeth II, designed by Susanna Blunt, along with the coin's face value and the Queen's name.