1935 Old Spanish Trail Centennial Half Dollar NGC MS64


.
Blanchard prides itself on sourcing the highest quality numismatics available anywhere. If there is a coin that you are searching for, contact us today. Learn more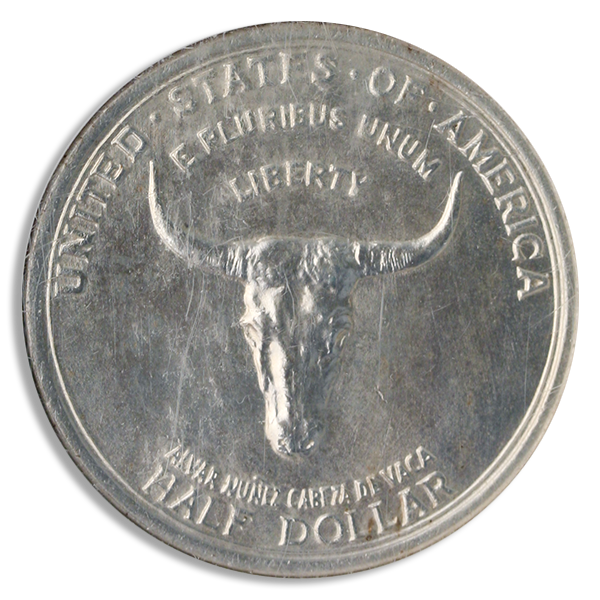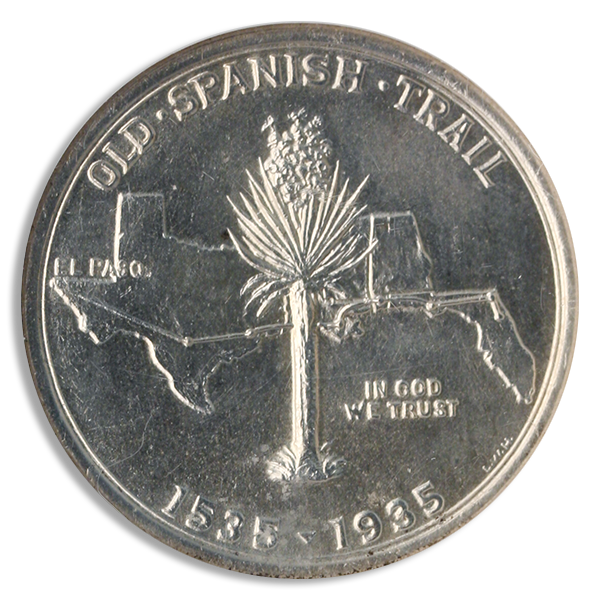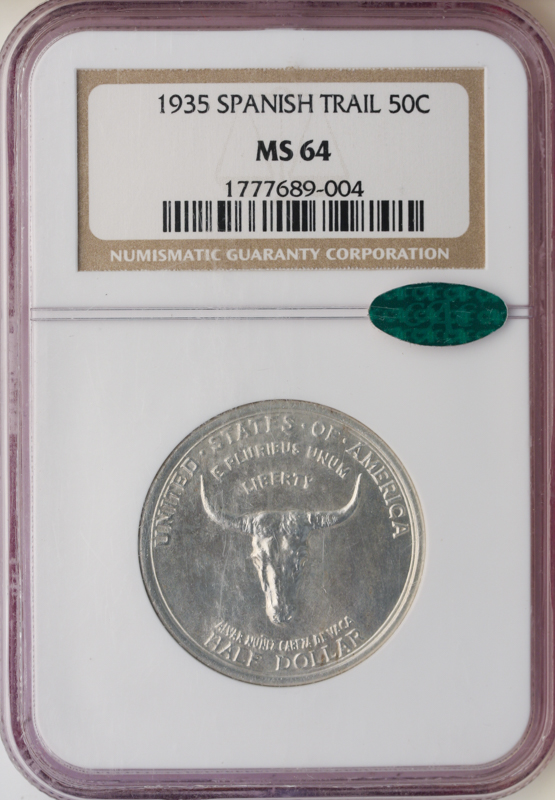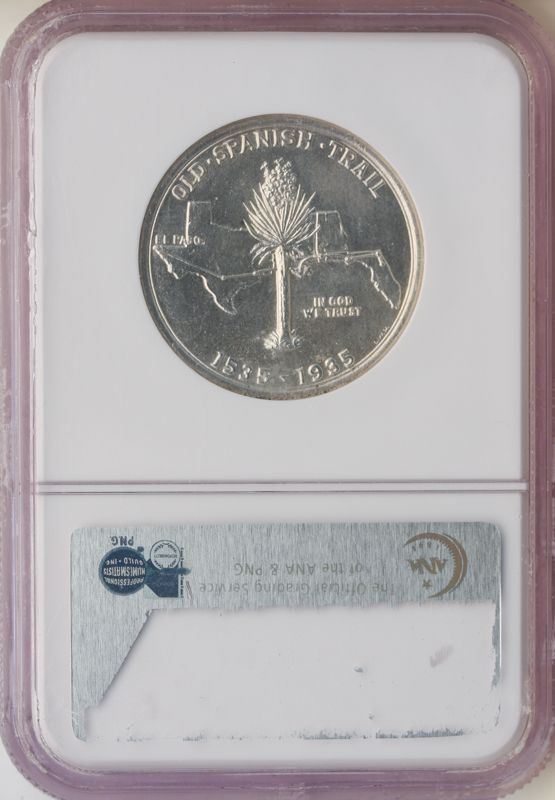 The 1935 Old Spanish Trail half dollar was conceived by a dedicated coin collector, L.W. Hoffecker, who would later serve as the President of the American Numismatic Association from 1939 to 1941. Hoffecker's vision for this coin was to target fellow collectors, offering it at a relatively higher price point of $2.00 per coin. It's worth noting that this coin, like several other silver commemoratives minted in the years spanning 1935 to 1939, was somewhat contrived in its issuance. Hoffecker played a pivotal role in the distribution process, thereby having a stake in the profits generated from the sale of these coins. Notwithstanding its somewhat calculated origins, the Spanish Trail half dollar gained notable popularity among collectors both at the time of its release and throughout the ensuing years up to the present day. This acclaim can be attributed to its commendable design and overall high quality. In terms of absolute rarity, the Spanish Trail half dollar does not rank as an exceptionally rare coin. However, its mintage of 10,000 coins is notably low for a commemorative coin of its type. Commemoratives from the classic era spanning 1892 to 1954 have traditionally been collected in two primary ways: the first involves assembling a set of 50 coins, each representing a different type; the second method entails acquiring all 144 coins, covering every possible combination of date, mint mark, and variety within the series. In the context of the 50-piece type set, the Spanish Trail half dollar holds special significance as it boasts one of the lower mintages and has been highly sought after as a key component of this collection. This demand was particularly pronounced in the era preceding the introduction of PCGS Population Reports in 1986, as PCGS grading provided valuable insights into which coins were saved and which were, in reality, much more challenging to acquire in top-notch condition than their original mintages might suggest. Typically, the Spanish Trail half dollar achieves grades ranging from MS64 to MS66, with MS67-grade coins also being reasonably obtainable. The surfaces of these coins typically exhibit relatively few marks, likely due to the relatively high original price, which encouraged buyers to exercise care in preserving their coins. The luster on these coins is often described as having a satin-like quality. Overall, the Spanish Trail half dollar is a coin that tends to present itself in a favorable condition, enhancing its appeal among collectors.
A LITTLE STICKER MAKES A BIG DIFFERENCE.
Within each number of the coin grading scale is a small range of condition from low-end to high-end. Certified coins of the same grade can be of varying quality. Many of today's collectors want coins that are solid or premium quality for their assigned grade. CAC holds coins to a higher standard so you can be confident in the value of yours. We verify previously graded coins … and award our sticker only to those coins that meet the standard for today's selective buyer.
WHAT THE CAC STICKER MEANS:
Verified. Your coin has been verified as meeting the standard for strict quality within its grade.
Guaranteed. CAC stands behind our verification.
THE CAC STICKER IS BACKED BY EXPERIENCE.
CAC was founded by leading members of the numismatic community, including John Albanese, a respected authority on coin grading and the rare coin market.