S.S. Central America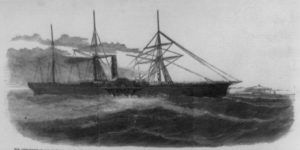 Your opportunity to own a rare piece of history is here. Get your share of the gold recovered from the S.S. Central America that Life Magazine calls "…greatest treasure ever found."
---
They traveled to California to make their fortunes. They lost more than that at the bottom of the sea.
The tale of the S.S. Central America sounds like the stuff of movies – a ship loaded with more than two tons of gold dust, nuggets, coins and ingots from the California Gold Rush and over 500 passengers encounters a Category 2 hurricane en route to New York from Panama and sinks to a watery grave. Fewer than half of the passengers, many of whom were prospectors headed back east after having made their fortunes, survived. The loss of this fabulous treasure trove of gold set off the Panic of 1857, as well as a deep depression. Nestled on the ocean's bottom off the coast of the Carolinas, the gold was presumed lost forever.
Over a century at the bottom of the sea… now this gold can be yours.
Between the rich accompanying narrative and the inestimable value of the contents, it is inarguable that the bounty from the S.S. Central America represents one of the most important recoveries of our time. Each coin is an unforgettable relic from our colorful American past, a national treasure available to a select few. Now you can own your very own piece of history from the S.S. Central America. Spectacular 1857-S $20 Liberty Double Eagle gold pieces – coins that spent nearly a century and a half 8,500 feet down at the bottom of the ocean – are available for Blanchard and Company, Inc. clients to own, enjoy and proudly display.
---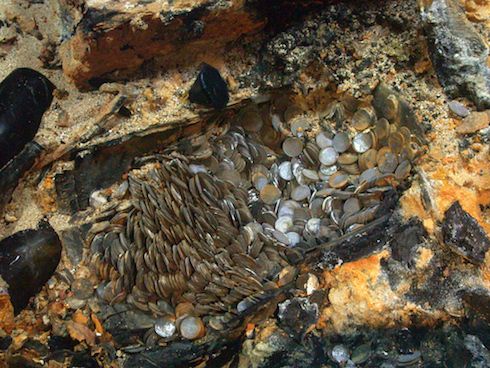 Own a stunning piece of American history to be treasured for years to come.
Over one hundred sixty years after they were struck, these coins still boast sculptured details, golden luster and bold, full strikes that will make them desired by collectors around the world.
Don't miss this limited time, limited quantity opportunity.
Call 1-888-782-6405 now to reserve one of these wonderful pieces of history.