When the United States government began minting its first official coins – the 1792 silver half dismes, there were no known coin collectors actively seeking them out.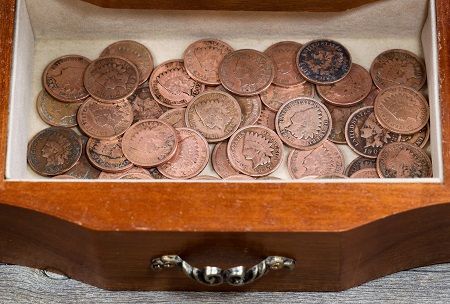 At the time, American coin collectors pursued ancient Greek and Roman money and European coins.
By the 1850's that had changed. Philadelphian Joseph Mickley, born in 1799, started collecting coins as a teenager. By the 1850's, he was the most well-known collector in Philadelphia. His musical instrument repair shop became a gathering place for numismatists who shared stories and knowledge about coins.
If you want opportunities to share and deepen your knowledge for numismatics, here are 3 industry resources to enrich your journey.
The American Numismatic Association
Located in Colorado Springs, Colorado, the American Numismatic Association is a nonprofit educational organization dedicated to educating and encouraging people to study and collect coins and related items. The ANA serves the academic community, collectors and the general public with an interest in numismatics, according to its website.
The ANA was founded in Chicago in 1891 and has over 25,000 members today. Numismatics can visit the The Edward C. Rochette Money Museum in Colorado Springs.
The Industry Council for Tangible Assets (ICTA)
Our company founder Jim Blanchard also co-founded this industry advocacy organization, which began in July 1983.
The ICTA was created after 1981 federal legislation, which removed tangible assets from individual retirement accounts (IRAs). Before 1981, Americans could save and invest for retirement with a broad tangible asset portfolio that included artwork, valuable rugs, antiques, rare coins and precious metals. In 1997, bullion products were restored as qualified investment products and efforts to restore rare coins is ongoing.
Professional Coin Grading Service (PCGS) and Numismatic Guaranty Corporation (NGC)
These two third party grading services are both highly reputable and the accepted industry standard for third party certifications of rare coins.  For a nominal fee, individuals can submit a coin for grading, which will be returned certified, graded and sealed in a tamper-evident plastic container known as a "slab."
Prior to the formation of these firms, dealers graded rare coins in-house, which raised serious conflict of interest issues. The third-party grading services were established to combat this conflict of interest and safeguard the reputation of the numismatic industry. These organizations neither buy nor sell coins, so there are no conflicts of interest.
A Personalized Resource for You
Your Blanchard portfolio manager is a dedicated resource just for you. If you seek knowledge, assistance in crafting a portfolio asset list, or sourcing for a special coin that you've hankered after for ages, we can assist. Call Blanchard at 1-800-880-4653 to learn about current market trends in rare coins, our current inventory or to ask even the most basic question. Blanchard is a family run company founded in 1975 and serves over 450,000 clients today.