3 Technical Innovations for Silver (That You Probably Didn't Know)
Posted on
— Leave a comment
Investors have long been aware of the value that owning silver can add to your portfolio. Silver boasts many of the same diversification benefits as gold, at a much lower price point.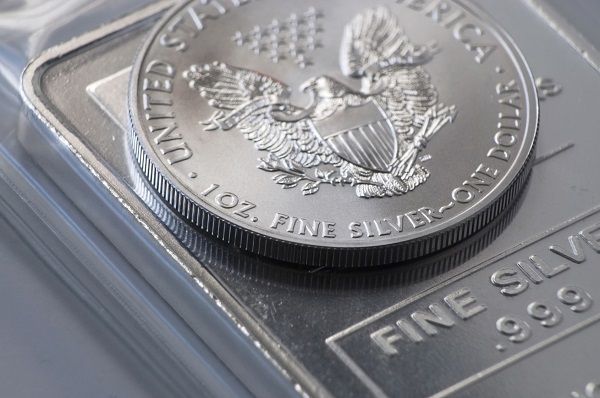 In addition to its value as a precious metals, silver is also a widely used industrial metal. New technical innovations are emerging for silver every year, which is increasing industrial and manufacturing demand for the metal.
Silver is considered the best element to conduct heat and electricity. It also has unique antimicrobial properties, is extremely reflective, which makes it useful for solar panel cells.
Silver demand climbed in 2018 and forecasts are for the rising demand and falling supply to continue.
The latest edition of Silver News highlights the growing demand picture and also several unique uses for silver that you probably never would have guessed:
Antibacterial Silver-Based Paint
Two of Bollywood's most popular movie stars — Deepika Padukone and Ranbir Kapoor — who
were once an item, are back together in a campaign for antibacterial, silver-based paints called Royale Health Shield, manufactured by Asian Paints.
The video commercial featuring the Bollywood stars for the antibacterial paint has gone viral. The video shows Kapoor choosing the wall color for his renovated home. He asks Padukone for advice and she responds that any color will do as long as it is paint with antibacterial powers.
In a prepared statement, Amit Syngle, COO, Asian Paints Limited said, "Today's consumer is more aware and believes in making healthy choicesthat are safe and hygienic, especially when it comes to their homes. Asian Paints Royale Health Shield is one such healthy choice for a consumer to make to ensure their walls are bacteria-free. This revolutionary paint contains silver ion technology, as recommended by the Indian Medical Association (IMA), making it the first such paint brand to receive this distinction, Silver News reported.
Healthy Teeth
The California Dental Association (CDA) sponsored legislation to allow Silver Diamine Fluoride (SDF) – an effective and safe cavity prevention option, especially in children – to be covered under the state's Medi-Cal Dental Program. SDF can stop the progression of tooth decay and stabilize a tooth if further intervention is required.
Silver Keeps Astronauts Healthy at International Space Station
Harmful bacteria can grow just about anywhere. Even in space. The International Space Station has been inhabited since November 2000 faces unique challenges to keep its residents – international astronauts healthy. Not surprisingly, scientists found the toilet door teeming with bacteria. These types of infestations are far more dangerous to astronauts as prolonged time in space is known to reduce one's immune fighting capabilities.
Silver to the rescue!
Astronauts recently tested a coating of silver and ruthenium called AgXX. Ruthenium is another rare metal with antibacterial powers. International space station astronauts found the effects are similar to bleach!
After long-term testing, they found the AgXX-coated surface had 80 percent fewer bacterial strains compared to an non-coated area of bare steel.
The Bottom Line
Scientists keep finding more and more uses for silver, which will keep demand high and growing in the years to come. Learn about silver investment options here.