A Lifetime of Collecting Coins and the $30 Million Payoff
Posted on
— Leave a comment
People start collecting coins for many different reasons.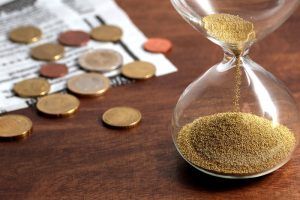 It was John Jay Pittman's grandmother who first infused in him the sense of wonder and history captured within each coin that she gave to him.
Make no mistakes, John Pittman was not brought up with a silver spoon. He was born in North Carolina in 1913, the oldest of 7 children. His father worked at the railroad.  
John Pittman was a man of humble roots and ordinary means throughout his life. Yet, he assembled, over a lifetime, a collection that ultimately sold for over $30 million after his death.
Due to his acumen, his love for the history behind the coins, and willingness to buy when the opportunity presented itself, his family and loved ones left behind will never have to worry about money for their entire lives.
The Amazing Story of Pittman's Legendary Coins
Pittman worked his way through college and then moved to Rochester New York in 1936 to work for Eastman Kodak. A career man, he worked there for almost his entire life. He was happily married for over 50 years to Gehring, a math teacher in the public school system.
How did he amass a collection worth $30 million?
The answer is simple. On a limited budget, throughout his life, John Pittman pursued his passion for numismatics.
He consistently purchased, when he could, U.S. gold and silver coins. He chose the rarest coins that he could afford on his salary.
History is what drove him to search out and purchase whatever rare coins that he could on his limited budget. He wasn't after the money or a fortune.
In the mid-1950's, John was chasing some special coins. The hunt led him and Gehring all the way to an auction in Egypt. John took out a second mortgage on his house to pay for the trip. In the end it paid off.
One of the coins he purchased in Cairo was an 1833 $5 gold piece for $605. Later, that same coin sold for an incredible $467,500.
He was not a wealthy man, yet he assembled a collection worth over $30 million in his lifetime. Estimates are that his total investment was a mere $75,000.
If John Pittman, a man of humble beginnings can do it, anyone can. Here are tips to help you along your journey. You may be surprised at what you can build in a short amount of time.
3 Tips to Assemble the Coin Collection of a Lifetime
Have patience and seek out quality. Talk to trusted advisors and well-respected coin dealers. If you have a certain coin that you are searching for, let your portfolio manager at Blanchard know. We have deep connections within the numismatic world and may be able to assist.
Be complete. Build collections that include "sets." Be persistent and complete your sets. Often collections with sets have more value than the individual coins on their own.
Follow your passions. Is there a certain period in history that fascinates you? Learning more about that time can enrich your ownership of a specific coin.