Gold is as old as the Earth itself, but we're still finding new ways to put it to use. Early communications technology relied on the conductivity of gold. Today, technological advances in virtual reality (VR) are also putting the commodity to use.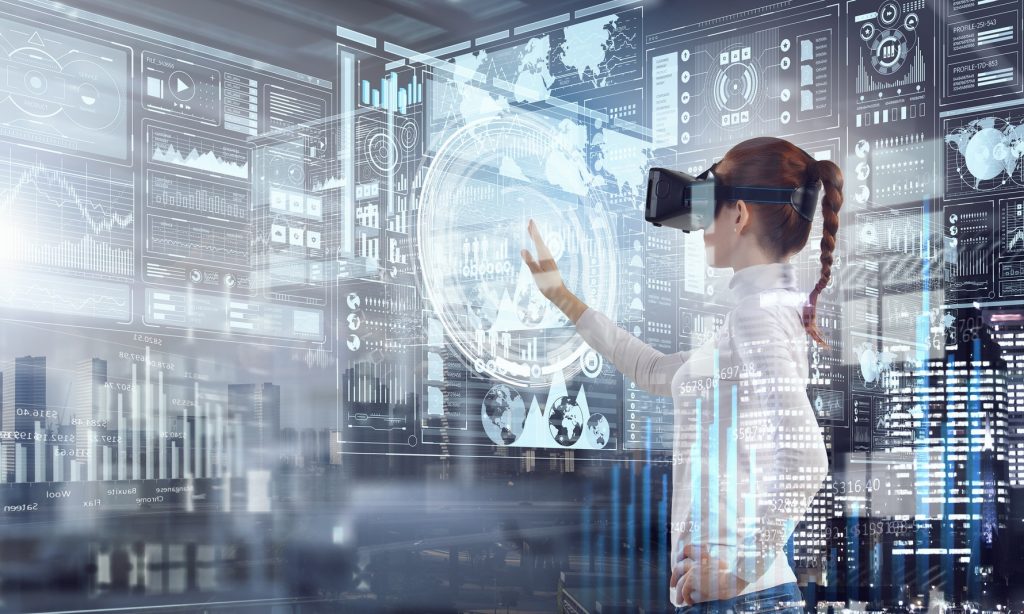 Virtual reality has made leaps in progress in recent years. Sony, Facebook, and Microsoft have all made significant capital investments. These major players can appreciate the potential of VR as the industry builds to profitability. Meanwhile, ordinary investors are exploring ways to get in the game when it counts: early. 
One simple way to invest in the burgeoning VR industry is through the raw materials used in the technology. Microprocessors which include gold plated microscopic transistor pins are the hub of robust computing power needed in VR hardware. Microprocessors are becoming increasingly important as VR programs push the limits of processing power. However, at this early stage, it's unclear which manufacturing companies will emerge as the leader in VR processing technology.  
While many firms are vying for position in the industry, they all share a common need for gold. This demand is evidenced by a 4% growth year-over-year in Q1 of 2017 for gold used in electronics as reported by The World Gold Council.   
This growth is a glimmer into the future of popular technologies like VR. Often the earliest indicators of growth are seen in these base materials which form the building blocks of the hardware.  
The relationship between gold demand and technological innovation extends beyond VR. Bonding wire, memory chips, LEDs and developments in wireless charging all require gold in the manufacturing phase. Moreover, recent research has revealed that gold can "preserve all the positive characteristics of silicon." This development has broad implications for the growing sector of wearable technology.  
As recently as 2016 gold for use in technology accounted for a demand of 254 metric tons representing nearly 10% of total demand. As innovations in this sector develop this demand is likely to increase. Meanwhile, as we discussed in a previous article, industries are developing around the harvesting of gold in discarded electronics. "The potential revenue from the recycling of e-waste is 2.15 billion Euros, and it's projected to grow significantly," remarked Professor Lenny Koh at the Advanced Resource Efficiency Centre at The University of Sheffield. He continues, "By 2020, the market for recycling of e-waste will grow to 3.67 billion Euros." 
These early steps into the world of VR are presenting opportunities for gold investors. However, rising demand is only half of the picture. Sourcing profitable reserves is a time-consuming exploit. The speed of technological innovation will almost certainly outpace resources. Consider that "Only 10 percent of early exploration efforts actually lead to a minable deposit." The timeline for bringing these rare finds to market is equally burdensome. Often 10 to 15 years will pass before the discovery of a deposit can yield usable inventory. 
The titans of Silicon Valley are poised to make VR a technology of the future. The time for investors is now.