Many people are surprised to learn that the origins of US currency aren't found in our country. They're found in the Netherlands.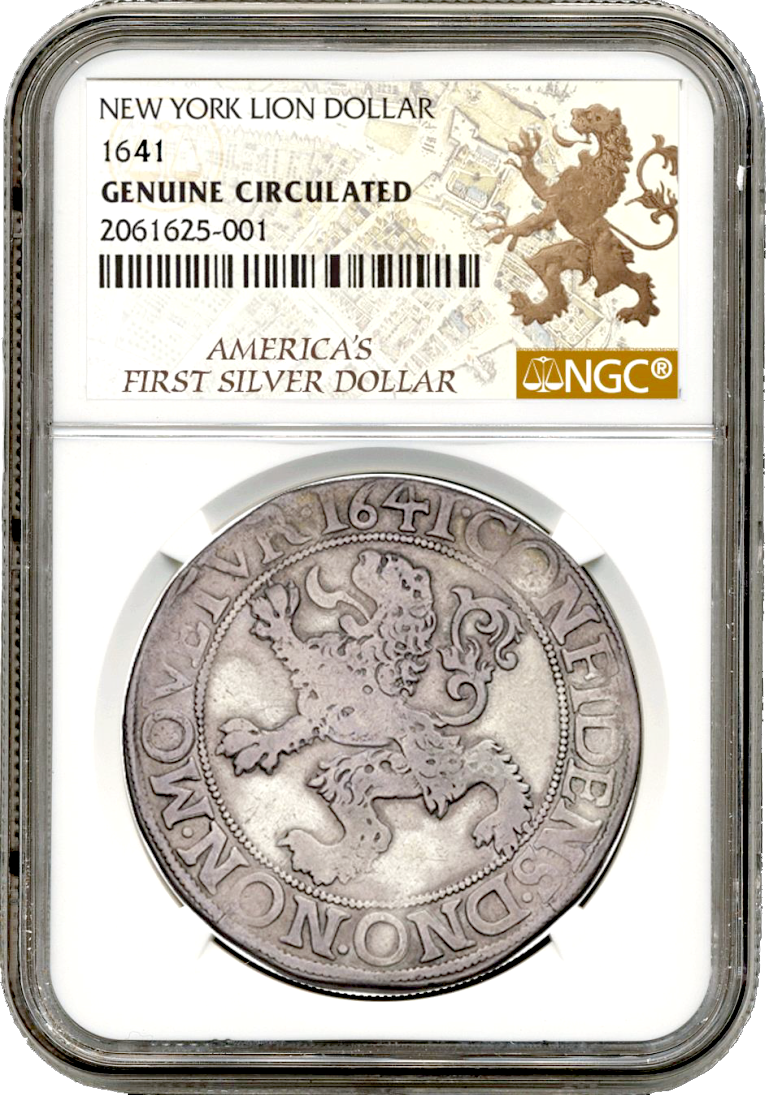 Upon arriving in the New World, the Dutch established the colony of New Amsterdam which is known today as New York. Here, immigrants traded Lion "Daalders," a coin first minted in Holland in 1575. By 1617 the coin was popular wherever commerce was thriving; America, Europe, Africa, the Middle East, and the Orient. The reason for its widespread use could be found in its practicality; the coin was relatively small, and lightweight. Soon, the Lion Dollar became the silver standard across the globe in the 16th and 17th centuries.
Many credit the Lion Dollar as a major stabilizing force in the fledgling economy of the New World. In these early days, colonial paper money was experiencing accelerating inflation. The Lion Dollar helped ease this surge with a store of value that was universally recognized. However, the Lion Dollar's enduring claim to fame is that it was the first silver dollar circulated in the US. Given that New Amsterdam (New York) was a major entry point for so many seeking a new life in America, the Lion Dollar fast became the currency of so many of the Europeans entering the country.
The coin was struck in .750 fine silver. The design harkens back to the Dutch coat of arms and features an armored knight with a shield adorned with a lion. The animal is a "rampant stance." This position (standing with forepaws raised) symbolizes bravery and intrepidness. The word "rampant" is from the old French for "rearing up." The lion also represents the notion of royalty and nobility. The obverse features the same lion in a larger presentation. The outer rim features the words, "CONFIDENS. DNO. NON. MOVETVR," which translates to "who trusts in the Lord is not moved."
While the Lion Dollar helped our new economy prosper, few remember that the coin's original associations are less pleasant; the piece was first issued as war coinage. Officials in Holland minted the coin to help finance the Eighty Years War against Spain (1568-1648). This approach to raising funds worked because the coin had a 75% silver content but was sold at a value above the actual silver weight (ASW). As a result, the government could yield a 10% profit on each coin sold.
In time, British allies came to prefer the coin because its value increased as it moved east to India, and China where the purchasing power of silver was higher than in Europe.
Today, the Lion Dollar is a reminder of how the history of countries and nations is intertwined. What began as a war coin in Holland evolved into a staple of commerce in the New World. Now that history can be yours.